Here's How Investing in New Activewear Might Actually Help You Reach Your Fitness Goals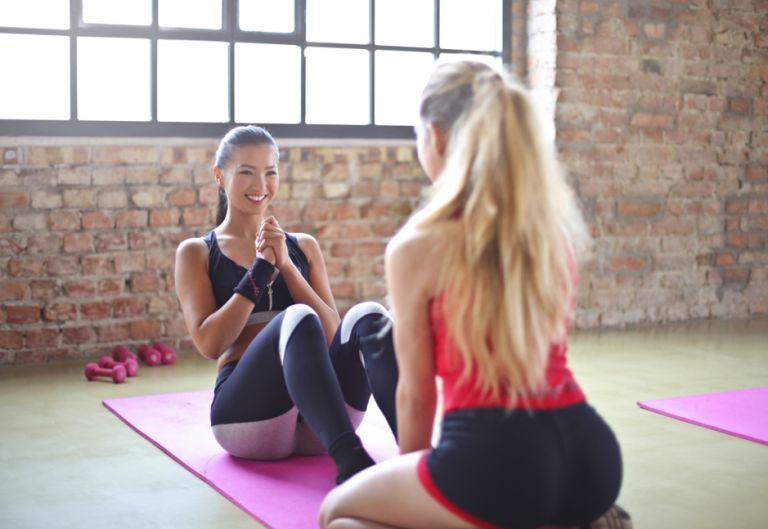 Here's How Investing in New Activewear Might Actually Help You Reach Your Fitness Goals
If you are feeling sluggish, tired and less than inspired to get your body moving, what you might need is a new workout wardrobe to get you in the mood. We know, it sounds like just another excuse to get your retail-therapy on, but there's scientific evidence to back it up – what you wear matters! Experts have dubbed the psychological phenomenon 'enclothed cognition,' which refers to the mental shift that occurs when we wear certain clothing. One study in the Journal of Experimental Social Psychology suggests that clothing influences behaviour and attitudes because it has a symbolic meaning. This means that what you wear, can subconsciously change how you act. For example, research has shown that professional sports teams wearing all black uniforms are more aggressive than sports teams wearing non-block uniforms! Fascinating, right?
What this means for us though, is that by putting on activewear that we feel good in, we can actually shift our mindset to a place where self-care becomes more important and where we believe more fully in our own capabilities. Research shows that when you wear athletic clothing not only are you more likely to become more active, the confidence boost you get from your outfit makes you more likely to perform better at that activity! Sweet!
We've put together a few pieces we've been crushing on to get the ball rolling.
Happy guilt-free shopping and goal smashing ladies!
ROXY Women's Shiny Way Tank Top $29.99
2XU Mid Rise Compression Tight Magenta and Silver $75
Kathmandu driMOTION Womens Active Stretch Yoga Gym Running 7/8 Leggings $139.98

Lorna Jane Icon Sweat Towel $42.95
2XU XCTRL Next Level Shorts was $70 now $30
Jaggad Formentera Crop Bra Black and Pink Sports Bra Crop Top Activewear $79.95
ROXY Womens Lemonee Bra $38.99
Injinji Ultra Run No Show Womens Socks $33.95
Lorna Jane Wild Grey Tank Royal Activewear $43.95
Disclaimer: This article contains affiliate eBay links. This means that should you make a purchase we may receive a small commission at no extra cost to you. The reason we have chosen to include eBay links is because as parents ourselves, we appreciate time-saving, and money-saving tips. By shopping all of your favourite stores in one place, we think you'll enjoy a seamless, streamlined shopping experience.