Dad Accidentally Lets Son Take Wife's Menstrual Cup for Show and Tell and We Can't Stop Laughing!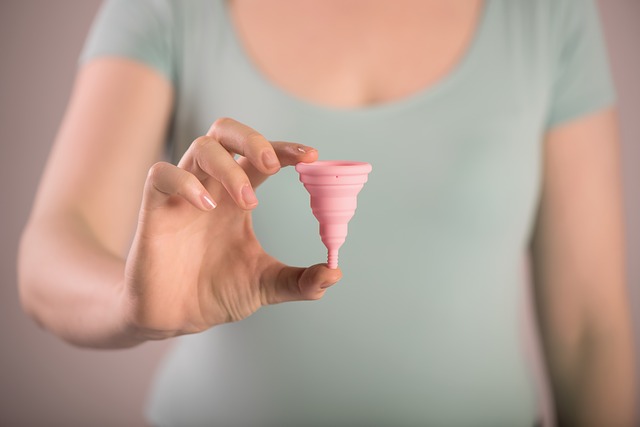 Dad Accidentally Lets Son Take Wife's Menstrual Cup for Show and Tell and We Can't Stop Laughing!
There is nothing a parent dreads more than being hit up by the teacher to 'have a word,' is there? In that moment, a thousand different scenarios flash through your mind ranging from "I hope my kid hasn't misbehaved," to "god, please don't tell me my kid has repeated something rude/embarrassing/sweary that they've heard from me." Because, let's face it, the potential for our kids to embarrass us really knows no bounds.
But, in the case of one Redditor, it seems that he was more to blame than his son, when the teacher requested a 'chat.'
But before we launch into that, he kindly gives a bit of a backstory…
My wife is working out of town for a couple weeks. Sometime over the weekend I noticed him playing with this little silicone cup that kinda looked like a tulip. I asked him what it went to and what it did and he proceeded to show me it's versatility- over the next few days it helped the Paw Patrol save the town, it was a treasure chest holding tiny pebbles guarded by pirates, a force field protecting a space ship. It came with us to the park, grocery shopping, and even out to dinner one night. I loved that it had its own little satchel and assumed it just went to a play set.
Fast forward to this morning and as we're getting ready for school Alexa reminds us that it's show and tell today at school. So my son grabs his little silicone cup and off to school he goes. I pick him up after school and his teacher asks to speak with me. My son looks happy so I figure he's not in trouble, or if he is in trouble he did something cheeky that he's proud of.
Unlike this poor Dad, most of us have figured out exactly where this is going. Seriously, we could feel the laughter brewing in the pit of our guts at this point, even before reading the cringeworthy and hilarious exchange that followed between him and his son's teacher.
Our conversation:
Teacher: Ben's show and tell was…interesting.
Me: Yea! It's cool right? We've been playing with that thing for days.
Teacher: Uh, Mr. Scott, do you know what that is?
I start to panic- oh shit it's not a toy…
Teacher…that is a, uh, menstrual cup.
I get confused.
Teacher notes my confusion: it's um, used to collect menstrual blood…
I'm still confused…
Teacher: it uh, goes inside, and uh…collects blood
Me: It just…stays in there?
She nods.
Me: are you sure? I don't think that would, uh, fit….too, uh…comfortably…there.
Teacher: oh it folds in half then springs open inside….
We're both clearly uncomfortable.
Me: alright then…..so where do I get a replacement because my wife will probably not be too pleased when she returns home and will not want to continue using this one.
My wife laughed hysterically when we told her. My son is non the wiser and is having a tea party with the cup right now.
I like to imagine that teacher, with a glass of wine in hand with a group of friends, laughing hysterically as she tells this same story to a huge group of her girlfriends. But, just in case she isn't, I'm here to tell the entire internet instead…because some parenting stories just need to be shared!
Have you ever had an embarrassing 'chat' with one of your children's teachers?