The Top 5 Transition Pieces for Your Wardrobe This Autumn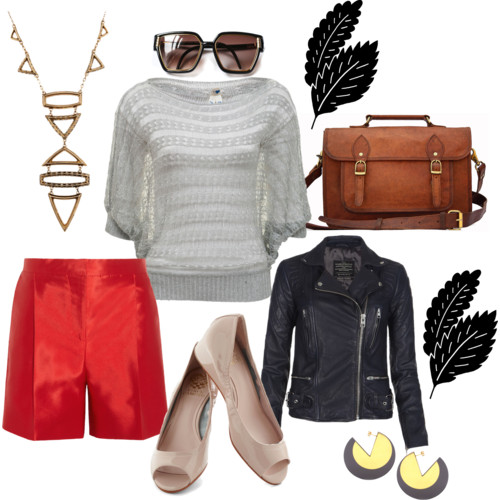 If any of you are reading this having ironed all the kids' school uniforms, cleaned out the vegetable drawers in the fridge, been for your leg/eyebrow wax and are sitting sedate on the couch with a glass of good Pinot knowing tomorrow's to-do list is safely written in your iphone… look away now, this article isn't for you.
If like the rest of us, you have a panicky feeling when you think about school start dates and still haven't gotten around to buying new batteries for the TV remote, fear not! At least you can cross one thing off your list and purchase/revamp/swap these fantastic items that will single-handedly transform your wardrobe during the tricky cross-over from summer to autumn. Then you can rock up at the school gates knowing you look fantastic (even if you can't remember if you locked the car..)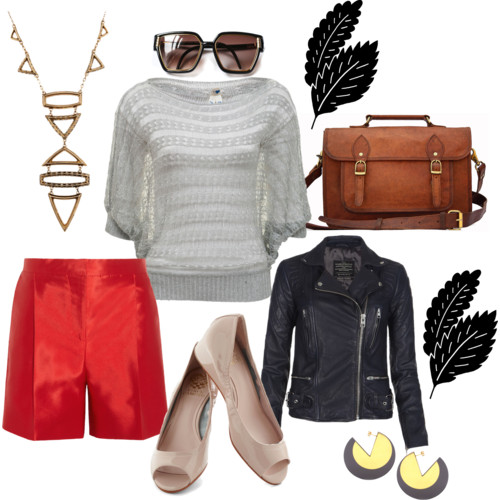 1. the pencil skirt/tailored longer shorts
Technically this is two items, but the idea is a fitted shape that ends just below the knee to show off the most shapely part of your leg. Choose grey, dark denim or wine instead of black as its less harsh next to your skin. Wear with barely-there nude flat sandals whilst its still warm and replace with tights and ankle boots/knee length boots with a slight heel for the cold weather. Note – never pair a pencil skirt with a flat closed toe shoe – ever – your legs will end up looking like two tree trunks!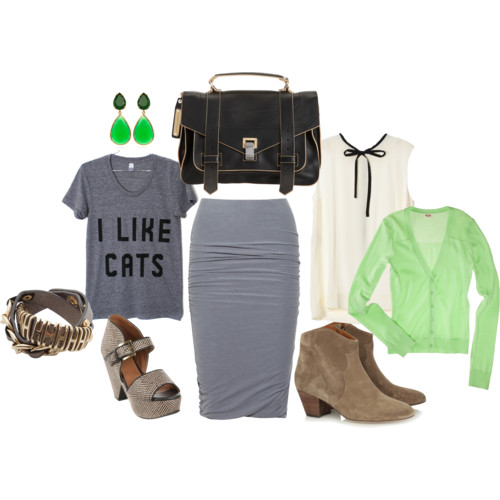 2. the open-weave sweater
A sweater always signals the colder season so choose a cotton one whilst its still warm and when it gets chilly you can wear it over a tee or fitted shirt. If you have a good bust, make sure it has a deep scoop or v neck and it should end just below your waistband unless you're very petite or want to emphasize your hips, then the hem can end lower down.
3. leather
Leather was huge on the runway and was an unexpected feature of designer summer collections as well as a big part of the winter previews. If you like a statement choose a dress or jeans/leggings or for a more classic take, stick to well fitting jackets or skirts. There are some excellent non-leather alternatives out there but make sure skirts and jackets are lined and there is some stretch in the fabric. Wear with summer basics – a white tee or shirt and change up to knitwear and scarves for winter.
4. the wedge shoe
I cannot overstate how useful this shoe will be to your wardrobe – buy in a neutral shade of tan and there's almost nothing it won't go with! In summer wear with dresses and skirts to elongate your legs and swap out for jeans and fitted pants or the aforementioned pencil skirt for winter – just make sure the back of your jeans hits the floor when you wear them. They come in a range of heel heights so choose a medium heel for the school run or dashing around the shops – you'll be amazed how comfortable they are!

5. the maxi skirt
Designers showed many a floor-sweeping skirt in collections this year which means there will be lots of budget options for us once they hit the shops! A couple of things to remember, if you have a fuller figure or are a traditional pear-shape, choose fabric with structure and stretch and avoid anything cut on the bias as it will cling like a newborn! If you choose to wear jersey fabric – buy some support underwear as it will provide a beautiful streamlined shape. A tip is to use anti-static clothing spray on manmade fabrics so the skirt won't stick to your legs. For summer you can wear the maxi-skirt with any number of tops and shoe options just remember the golden rule that your waist needs to be seen either belted or tucked in tops. For winter simply wear with a fitted knit, blazer or leather jacket and you're done!
So what does a personal stylist do anyway? Good question! To me it should be three things: Fun, Affordable, Accessible! Stylerevival exists to help you look better and feel more confident by wardrobe editing, personal shopping and more! I¹m an English born mum of 2 little ones, a qualified Counsellor, art therapist, fashion grad, social worker Š the list goes on!
Come and chat with me and embark on an exciting journey of refreshing your style!
www.stylerevival.com.au