How To Choose The Right Health Cover For Your Family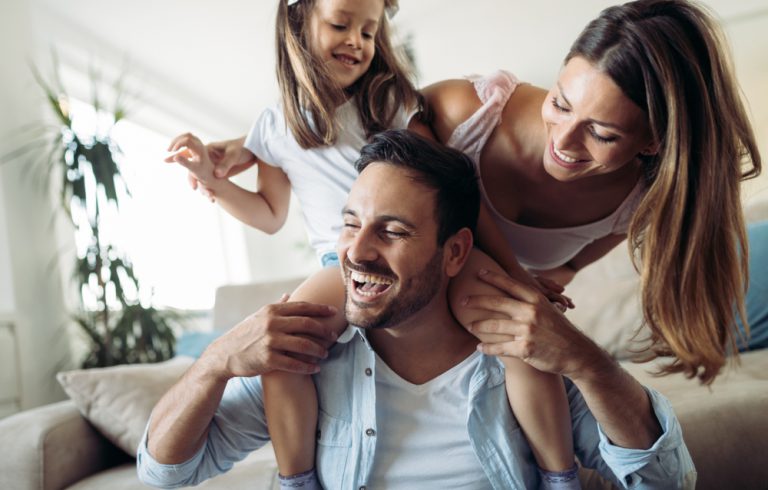 Sponsored post
We're all looking to keep our families safe, and private health cover is a great place to start for peace of mind. Yet, how many of us understand what benefits & services our insurance offers us?
With more than half of Australia's females having some form of private health cover, it's a key topic. And with more pressures on our finances than ever before, it's even more important to make every dollar count.
So let's look at how to get the best bang for your buck from your private health insurance with these simple tips.
Know Your Lifestyle
Your health cover should reflect your lifestyle. When you choose the right cover for you and your brood, however big or small, know your needs and wants.
There's no point in forking out cash for services you won't use or that don't fit your lifestyle. Australian insurer GMHBA specialises in helping members choose extras that are best suited for their lives. They'll guide you through the benefits and costs of getting dental, optometry, or speech pathology. And make your choices simpler.
The reality is that an active lifestyle can often lead to unexpected injuries. Get proactive and minimise stress with private cover. It gives you more control over the who, when, and where if you need to go to the hospital. You'll be back on your feet with the doctor of your choice.
Parents will get peace of mind knowing that medical help for their little ones is never far away. If your kids spend their days playing sports or going to dance practice, getting a mouth guard or physiotherapy cover might be helpful.
Prepare Early for Pregnancy
If you're looking to add more little cubs to your clan, make private health cover part of your family planning.
Most insurance policies have a 12 month waiting period before full pregnancy, and birth claims can be made. Make sure to activate your pregnancy option within plenty of time so you're ready to go when you fall pregnant.
Cover for Older Children
Keep your older kids looked after, too, while they're in the tricky transition period of their lives between leaving the nest and living uni life. Older kids don't have to miss out as most health insurance providers offer family policies that will cover children until the age of 21.
Once your child turns 21, they can register as a student dependent and stay on your policy until they're 25. They just need to be studying full-time.
Keep a Close Eye on Cost
Families need to double-check their cover for any hidden costs.
At GMHBA, you won't pay more for the size of your family. Whether you have one child or four, the cost of your health insurance will be the same. It will save you money and give you peace of mind that expanding your family won't result in higher insurance costs.
To get moving on the best health cover for your family visit GMHBA.