Tips for Making Your Home Less Attractive to Burglars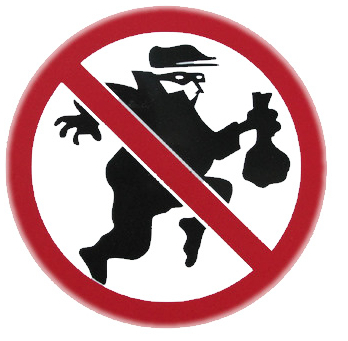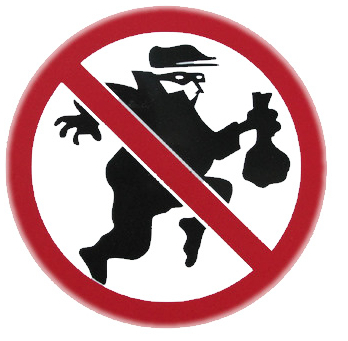 Burglars and criminals in general are very often opportunistic thieves who find it hard to resist an easy target, especially when someone has left their property exposed and vulnerable.
According to the Australian Institute of Criminology, there were around 335,700 break-ins that occurred in years 2009 – 2010. An article that appeared in The Courier-Mail on February 12, 2012, stated quite understandably that Queensland police found it difficult to cope with an average of 450 robberies per week.
These statistics not only show the importance of having a comprehensive insurance policy, such as an NRMA home insurance policy, but also the importance of keeping your home as secure as possible. Security conscious and savvy homeowners take extra precautions to ensure that their properties stay safe from burglars and make efforts to ensure that they do not give the impression of being an easy target.
The aim of every homeowner should be to make the exterior of the home as impregnable as possible and take extra steps to secure their property before going out or away on vacation.
Thieves usually walk around houses looking for vulnerable or insecure doors and windows so that they can break in as easily as possible without being caught doing so. Following these basic tips will help to make the exterior of your house secure as secure as possible and act as a visual deterrent for any opportunistic thief.
Place a high fence or hedge around the house to avoid displaying valuable items for anyone looking in the windows from the street;
Lock doors and windows at all times especially in the summer months when you go out and might be tempted to leave a window open to keep the house cool;.
Fit locks on the top and the bottom of patio doors for extra security;
Install strong security doors;
Install motion lights. And buy invisible burglar alarms so that a burglar is left to wonder whether he will be taking too great a risk by breaking in;
Lock the garage and shed. There are many items stolen each year from unprotected outbuildings;
Leave a spare key with a neighbour or friend;
Keep ladders out of sight, you don't want to make it easier for a burglar.
If you live in an apartment block, get together with other residents and install video intercoms so that you can see your visitors and always aim to keep the front entrance locked.
Don't leave spare keys outside your house because burglars easily find them. Unfortunately, the days of keeping keys underneath mats or flower pots without fear are long gone and where we leave a key is often more predictable than we think! Notes on the door that indicate your movements are also a sure giveaway to burglars that you are away from your property.
Never leave personal details on your keys so that your property can be identified if your keys are lost or stolen and if you move into a new home, consider changing the locks otherwise you have no idea of who might have a way of walking straight into your home.
Friendly communities are statistically safer, according to Steve Batterham, the President of Neighbourhood Watch Australasia, so make a concerted effort to meet your neighbours and join your local Neighbourhood Watch scheme. Keep the contact details of your neighbours in case you need to call them in emergencies or suspicious circumstances.
Community spirit is a great deterrent in itself for any potential thieves and if a helpful neighbour can assist to keep your home secure when you are out or on holiday, you can do the same for them and you will both benefit and enjoy greater peace of mind at the same time.
Protecting the Interior of the Home
Burglars usually look for money, jewellery and firearms, according to the website of the Australian Institute of Criminology. Thieves also like to steal smart phones, tablets and computers which are easy to steal and also easy to sell on. Be especially careful about protecting these items and consider taking these steps to help protect the inside of your home:
Ensure that your valuables are not visible from the outside of the home;
Buy a secure fireproof safe for valuable items and documents;
Keep a collection of expensive jewellery in a bank vault;
Keep photographs and an inventory of precious items to help with any insurance claim.
There are also steps that you can take to prevent thieves from entering your home:
Avoid letting people you don't know or trust into the home, and check out any credentials that are provided on the doorstep;
Ask to see identity cards of tradesmen who call to check on appliances or equipment. Call their company to check that they are a bona fide employee;
If you hear suspicious noises when you are home alone, call the police.
Protecting Your Home When You Are Away
The precautions outlined will help to prevent thieves entering your home whilst you are there, but you need to take extra steps to protect your home when you go away so that your house looks inhabited. These include:
Asking a neighbour or friend to collect your mail and any papers which pile up in your yard;
Setting your radio on a timer to deter thieves;
Keeping trees and shrubs trimmed and the lawn mown.
Give your itinerary and contact numbers to a neighbour in case of emergency.
Following these sensible tips will help to protect your home as best as possible and give you some peace of mind, however, Neighbourhood Watch and your local police will also give advice on making your home secure if you want to take more precautions and have an expert review the steps that you have taken to deter burglars in the area.
Joanne Lemke is a final year creative writing student at UOW, who is looking to break into the corporate copywriting space once she graduates and hopefully go on to eventually some day write a book around her other passions, namely cooking and travel.