How Many Kilojoules do You Burn Each Day?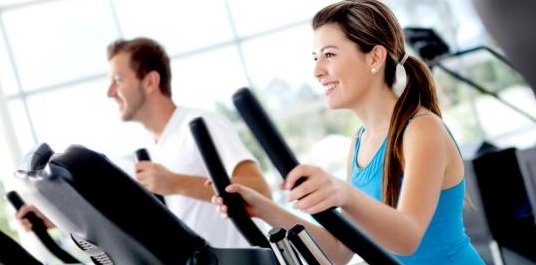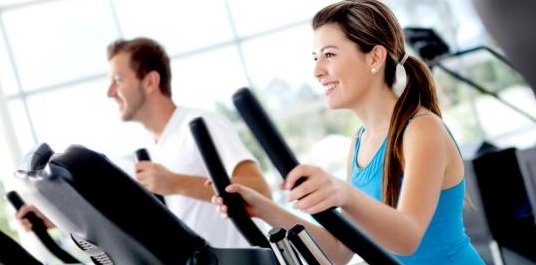 We all know that our weight is dependent on the balance of kilojoules (calories is the American measure) in what you eat and drink versus kilojoules used. Take in more kilojoules than you need and you will gain weight. Metabolism is the engine that burns the kilojoules – or simply put, metabolism is the process that converts kilojoules from food into energy that we can use. Figuring out your exact balance is difficult as there are many factors that influence how many kilojoules you need each day. These include:
Age: metabolism slows naturally each year.
Gender: Men generally have more muscles than women of the same height and weight.
Body composition: a bigger body requires more energy compared to smaller bodies. Also, muscle burns more kilojoules at a much faster rate than fat, so the more muscle you have in relation to fat, the higher your metabolic rate will be.
While some of these factors can't be changed, increasing the amount of exercise you do will get your body's engine working harder. Regular exercise is great for burning kilojoules and will make your body more efficient at burning fat.
Just one kilogram of body fat contains the equivalent of 37,000 kilojoules! To lose one kilo of body fat in a week, you would need to burn an additional 5000kj a day.
So if your wondering if that "splurge" is worth it, check out the list below.
Food Item Kilojoules Exercise
1 chocolate muffin (60g) 710 25 minutes brisk walking
1 bucket of hot chips (150g) 1255 1 hour vacuuming
Meat lover's pizza (2 slices) 2240 2 hour bike ride
Lasagne (400g) 2300 70 minutes of swimming
Mars Bar (60g) 1145 Walking up 53 flights of stairs
Packet of chips (100g) 2090 50 minute run
Apple pie (150g) 1500 one hour aerobics class
*Note these figures are based on a person weighing 70kg.
So how can you burn more calories?
To calculate an estimated number of Kilojoules burned per 30 minutes of exercise for your body weight, simply multiply the Kilojoules per Kilogram figure (Kj/Kg) by your body weight in Kilograms in the table below.
Activity Kj/Kg
Walking (medium pace) 7.37
Aerobics (low impact) 10.6
Jogging (8km p/h) 17.05
Aerobics (high/low) 17.37
Weight Training 17.51
Aerobics/Interval training 18.26
So if you weighed 65kg and did low impact aerobics for half an hour, you would burn 65×10.6=689 kilojoules.
The amount of kilojoules is listed on food labels, so all you need to do to lose weight is make sure the amount of kilojoules you burn is more than what you consume.
As you can see it takes a fair bit of exercise to undo unhealthy eating!!!
Check out my website for the sort of interval aerobics workouts that will help you burn lots of kilojoules and reduce your body fat. www.leeshealthywomensclub.com
Leanne is a qualified personal trainer and weight loss consultant. As a devoted mum, she has spent much of her life being a healthy role model for her three now grown up children.
Hundreds of women have benefited from Lee's health and fitness advice, tips and tricks, meal and recipe ideas, and exercise programs. She loves helping women learn how to stay healthy and get the most out of life while being busy mums. Check out her website www.leeshealthywomensclub.com.au or find her on facebook @leeshealthywomensclub.