8 Totally Drool-Worthy Cadbury Creme Egg Desserts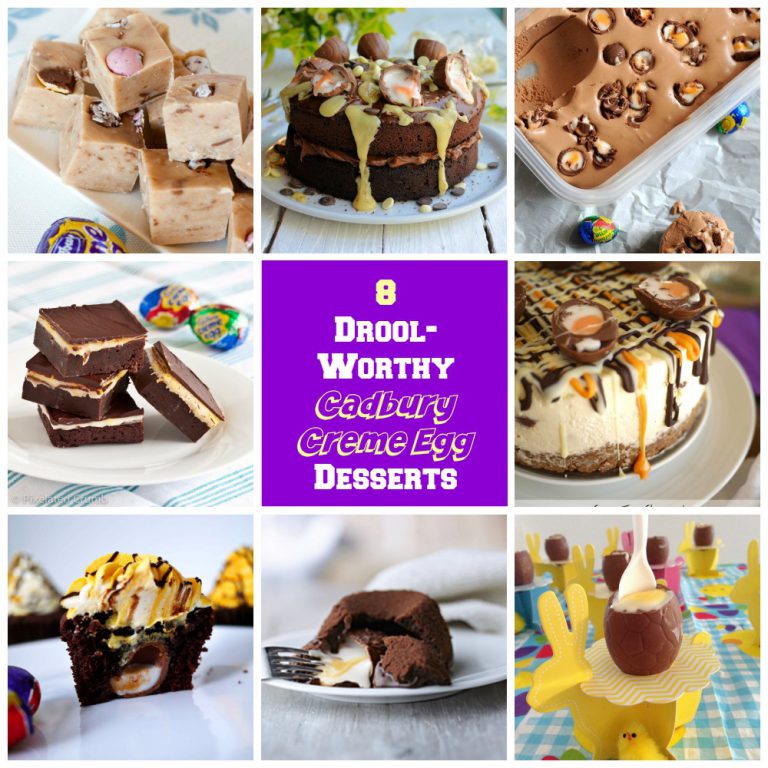 Cadbury Creme Eggs… you either love them or you hate them. In fact, they're quite possibly the most divisive type of chocolate in the world – and that's really saying something! Those who love them are addicted to their creamy, gooeyness and those who hate them gag at the mere sight. So this post is for all of you Cadbury Creme Egg lovers out there. And we know that there are lots and lots of you!
Sure you can eat a Cadbury Creme Egg on it's own and it will be totally delicious. BUT! Add it to one of these amazingly drool-worthy desserts and you won't know what to do with yourself. Seriously! These desserts are ridiculously over the top, totally calorie laden… and most of all, insanely good.
So strap yourself in (and loosen your belt), this is going to be one sugar-filled ride.
Let's start off with a Cadbury Creme Egg cheesecake. Ok cheesecake all on it's own is awesome, but this is out of this world! Does anybody else just want to sit in a corner and eat this whole thing with a spoon… or is it just me??
If that's not enough sugar for you, then you should really try these brownies stuffed with Cadbury Creme Eggs. OMG. Check out that rich, dense chocolate brownie layer!
What's the only thing that could make a delicious chocolate cupcake even better? Umm… a huge Cadbury Creme Egg in the middle. This takes the meaning of ooey, gooey, oh-so-yummy cupcakes to a whole other level.
For a truly decadent dessert, you really can't go past a Creme Egg Chocolate Fondants. Not only do you get that ridiculously rich chocolate taste, but the combination of the warm Creme Egg is AMAZING!

Maybe you just love Cadbury Creme Eggs so much that you want to make your own. And why not! These little babies are filled with cream cheese and lots of other calorific goodness!

For an over-the-top Easter dessert that's sure to wow your friends and family, you must, must, MUST try this Creme Egg Chocolate Drizzle Cake…. and then go and run 150km!
Who doesn't love ice cream? And this is majorly drool-worthy stuff! Imagine delicious chocolate ice cream with Creme Eggs scattered through… sounds like heaven to me!

For the perfect little gift (haha as if you would ever give this totally drool-worthy treat away!), why not make a batch of Creme Egg Fudge. This stuff is addictive!
Are you a Cadbury Creme Egg fan too? Which dessert have you been left drooling over?
Love it? Then why not Pin It for later: