A Week of Dinner Ideas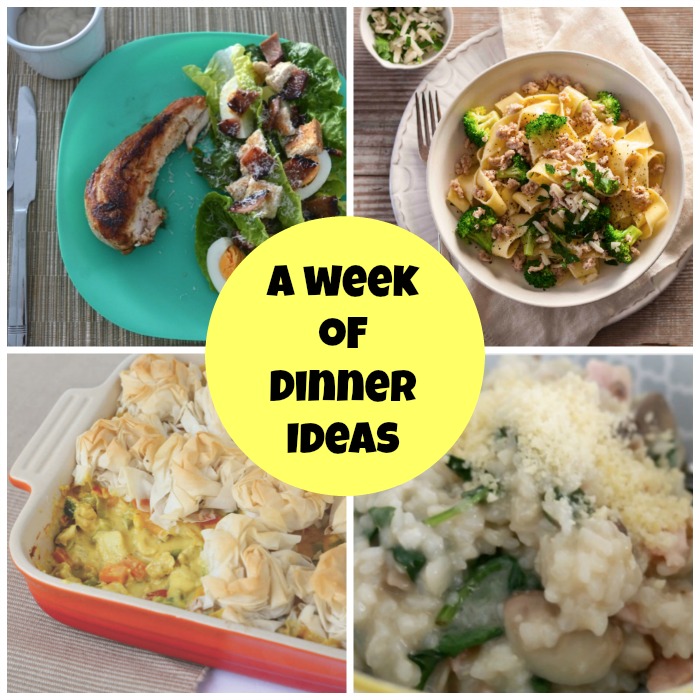 After a long day, the last thing many of us feel like when we get home is wasting time worrying about what's for dinner.  Who else has started making a family meal only to discover a vital ingredient is missing?  Wouldn't it be great to already know what you are going to make for your family and even have some of the prep done beforehand?  We know as parents, time is precious so with this in mind, we have put together a week of meals your entire family will enjoy.  At the beginning of the week all you will need to do is check your pantry, fridge and freezer for ingredients you already have before heading to the supermarket to buy everything you need for your family meals for the upcoming week.
Dinner Ideas
Monday Night
Many of us only use our barbecues on the weekend, why not put it to use and start the week right with these easy BBQ Coriander and Pepper Prawns.  These prawns taste great served with a simple garden salad that even the kids will love them!
Tuesday Night
These San Choy Boats are another easy meal the family will love, after all, what kids don't like to eat with their hands?!?!
Wednesday Night
Risotto is such a versatile recipe and you can easily add or admit ingredients to suit the taste of your family.  We really love this Mushroom Bacon and Spinach Thermomix Risotto recipe.
Thursday Night
Ceasar Salad is such a classic recipe but many kids are often put off by some of the powerful flavours.  This Family Friendly Caesar Salad is guaranteed to be enjoyed by everyone – it's even been toddler approved!
Friday Night
Now that the end of the working week is upon us, it's time to relax. Take the stress out of dinner tonight with this easy Chicken and Broccoli Pasta – you can even make it in advance!
Saturday Night
Saturday night is often take out night in many homes.  Why not save some money and ditch the curry take away and make your very own Chicken Curry!
Sunday Night
Enjoy a relaxed dinner at home with these easy homemade Sausage Rolls. Filled with veggies, this is a great recipe to get the kids involved with and best of all you can freeze any leftovers.
What are your favourite family meals?