Is This Guy Lying About Why He Had Tinder On His Phone?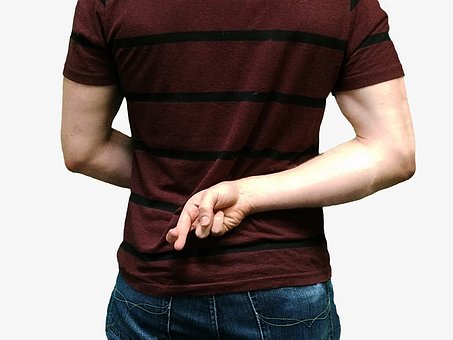 Is This Guy Lying About Why He Had Tinder On His Phone?
So I came across a question posed on-line yesterday to readers from a woman concerned with why her partner has the Tinder app on his phone. I'm not sure if I believe his explanation.
She wrote: I've been in a relationship with Alex for over a year and everything has been great. Great emotional connection, great sex, affectionate, makes me a priority, we spend a lot of our time together, common interests, etc. It has been an ideal relationship with barely any issues besides the occasional, not major argument that is bound to pop up. I have never had a reason to not trust him until now.
Yesterday we were sitting next to each other on the couch, talking and watching TV, and I glanced at his phone and I saw him closing a folder that had tinder on it. Right off the bat I asked him "why do you have Tinder on your phone?" and he claimed that with his apple family sharing, when somebody in his family downloaded Tinder it automatically downloaded to his phone." I was VERY sceptical when he told me this, since I was pretty sure that isn't how it worked, but I dropped it at the moment. (seriously?)
While we were laying in bed later that night, I took his phone and opened Tinder with the expectation of nothing being there and to just clear my head. Nooooope. A bunch of new matches, and two chats open and I immediately began to panic. I know I shouldn't have gone through his phone, but what am I supposed to do when I see Tinder on there when I know he has deleted it in the past? I'm trusting but I'm not that trusting.
I immediately confronted him again, and I was like "why the fuck are you using Tinder and matching with people?"
Then he jumped to the "why the fuck are you going through my phone" and then I started crying. I kept asking why are you using Tinder, why are you using Tinder? Then he finaaalllllly told me the truth.
He told me that he just uses Tinder to masturbate to random girls. I said that he could just look at regular porn online, that I had a problem with it because it was a dating app and he lied to me about it. Liking girls on there gives the indication that you are interested, and he has a girlfriend. He said that he lied about it because he thought I would freak out if I found out he was using Tinder to masturbate.
After I started crying he apologised, deleted Tinder, and said that he wouldn't do it again and that he would find other things to masturbate to. I told him that it was fine to masturbate, and it would even be fine to use Tinder to do that as long as he didn't try communicating with anybody, but he just had to be open with me about it and tell me about it instead of hiding it and lying about it until I confronted him and started crying. I love him and I do trust him. I will not break up with him over this.
But would this be acceptable to any of you? I thought about it rationally and feel as though I overreacted by getting so upset and crying. How would you react? Would it be okay for your s/o to have a dating app to masturbate to the people on it?
Um, OK. My opinion? I think he's full of it. Why risk your partner's wrath by having a dating app on your phone which (I'm assuming) only shows regular, everyday photos of other people? Wouldn't a Target catalogue do the job? Or, of course as she suggested look at regular porn on the internet…I don't believe him. 
What do you think? Would you accept that as an explanation?