Do You Have a Mummy Tummy That Won't Go Away? You May Have Diastasis Recti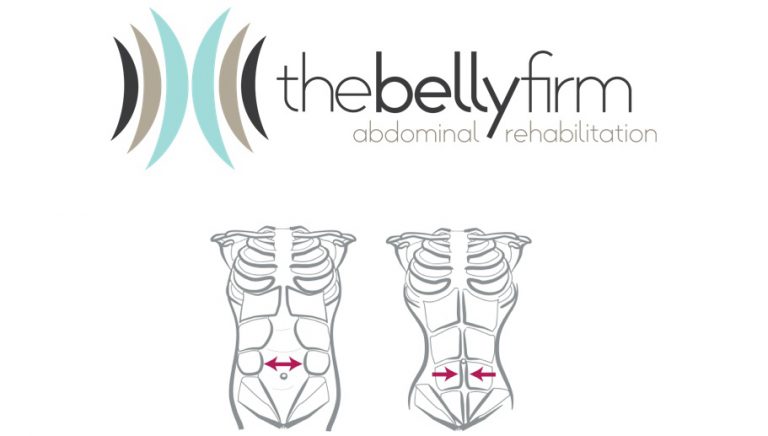 Sponsored post
Diastasis Recti during pregnancy often causes that 'Mummy Tummy' that won't go away after birth
Most women suffer from Diastasis Recti (abdominal separation) during pregnancy and unfortunately for us, the condition often remains post-partum.
Lets take the medical jargon out. Diastasis Recti is simply the separation of your abdominal muscles. Diastasis means separation and Recti refers to your rectus abdominis muscles (the most superficial muscles in the anterior abdomen, more commonly known as your abs).
Diastasis Recti can be caused by a variety of factors (and by the way can also affect men and children).
The growing uterus during pregnancy
Weight gain in the abdominal area
Incorrectly doing abdominal exercises like crunches or sit-ups
Excessive intra-abdominal pressure (from lifting heavy weights, bearing down improperly when giving birth or voiding bowels)
Whilst Diastasis Recti is neither life-threatening nor dangerous, it can cause a variety of ongoing physical issues including:
A 'mummy tummy' or 'guy gut' that no amount of diet or exercise will shift
Lower back pain
Pelvic instability and pelvic floor dysfunction
A hernia
Poor posture
Digestive issues and bloating (often most evident at the end of the day)
The severity of the Diastasis depends on how far the muscles have separated and how thin and weak the linea alba (connective tissue) has become. More than 75% of women who have had a pregnancy get diastasis recti and it can get worse with subsequent pregnancies (that is why women often show earlier in second or third pregnancies). A fairly common diastasis is 5 fingers wide and this can cause a multiple of issues but the severity can vary depending on how you carried during your pregnancy and how many children you have had (but whether you end up suffering from diastais recti often comes down to good old fashioned genes). You can learn how to check yourself for Diastasis Recti here.
The Tupler Technique® program is the only clinically proven way to heal Diastasis Recti without surgery. Research from Columbia University that was published in the Journal of Women's Health Physical Therapy (Spring Edition 2005), has clinically proven that the Tupler Technique effectively treats Diastasis Recti. As Julie Tupler, creator of the Tupler Technique® says, "it doesn't matter how long since you were pregnant or how old your children are – Diastasis Recti can be treated and healed at any time."
"By doing the Tupler Technique® exercises every day, not only will your mummy tummy go away, that aching baby back will also disappear." Elle Macpherson
"Julie Tupler RN (creator of the Tupler Technique®) is an expert on treating Diastasis Recti'. Dr Oz
The Belly Firm's is the Australian licensee of The Tupler Technique®. The Belly Firm co-owners Lana Dawkins and Liz O'Connell are two mums committed to helping other mothers bring back their core to set them on their way to postpartum fitness and health. To learn how to check yourself for Diastasis Recti and more about how you can heal your abdominal separation with The Tupler Technique®, visit www.thebellyfirm.com.au.
The Belly Firm also sells the easyGOpro toilet step and Solidea pregnancy and recovery shorts. In July 2015, The Belly Firm will become the exclusive Australia/New Zealand distributor for the revolutionary therapeutic Columbian shapewear range, Leonisa.
Sign up for the Belly Firm newsletter to get free videos and Belly Blog tips to help you bring back your core. If you sign up, you will be automatically entered into the draw to win a free Lose Your Mummy Tummy Package ($139) plus a free Skype consultation with The Belly Firm founder, Lana Dawkins ($85) (total value $224!). Sign up here.
As an added bonus, all Mum's Lounge readers get $10 off any online order. Just enter the coupon mumslounge when you checkout.
Checking for Diastasis
The purpose of checking for a Diastasis is to determine two things:
The distance between the two separated muscles
The condition (weakness) of the connective tissue
Check your Diastasis in a back lying position with your knees bent.
With your fingers pointing toward your toes and abdominal muscles relaxed, put your fingers in your belly button and press down.
Now slightly lift your head and when the muscles first start to move see how many fingers fit between the two muscles and how deep they go.
Then check 3 inches above the belly button and 3 inches below the belly button.
If you see a bulge when you lift your head or you feel pulsing you know the condition of the connective tissue is very weak.
To feel the distance between the two muscles, you may need to use the fingers from both hands.
Disclosure: This post is sponsored by The Belly Firm