WIN ~ The Amazing Zhus Prize Packs (valued at over $100)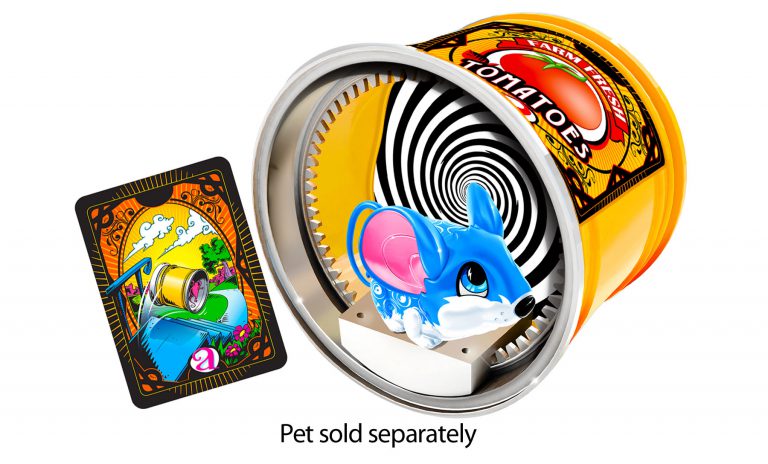 Whether you dream of running away to join the circus or taking the spotlight as an illusionist, magic is a creative and fun way to let your imagination run free. A new type of enchantment has now reached Australia in the form of a mystical pet range! An extension of the hugely popular Zhu Zhu Pets was recently unveiled at the Australian Toy, Hobby & Licensing Fair and brings the latest in magic innovation to the Australian toy market.
The motorised and fully interactive toys will astound your kids with mystical feats of magic tricks and gravity-defying stunts! The Amazing Zhus will be available as Magician Pets who use magic and acrobatic accessories and come in four characters Abra, Dynamo, The Great Kardini and Piccadilly.
Make your Magician Pet magically disappear with the Magician Disappearing Box or magically turn your pet mouse into a rabbit with the Magician Hat. The Amazing Zhus range will be available at all good toy stores from May 2015 and will retail from $19.99. Accessories include the Magic Disappearing Box, Magic Hat & White Rabbit, Sword Box, High Dive and Tomato Can.
So get ready for your mini-magician to be inspired and amazed as they perform magic tricks with their new pet, leaving family and friends in awe at the jaw dropping talent!
For more information on The Amazing Zhus please visit www.theamazingzhus.com.au
Giveaway
We have 2 x The Amazing Zhus prize packs up for grabs valued at $104.96 each.
Each prize pack includes:
Magician Pet – $19.99
Sword Box- $24.99
Magician Disappearing Box – $24.99
Magician's Hat – $34.99
To enter complete the entry form below.  Good luck!