Getting Children to Take Medicine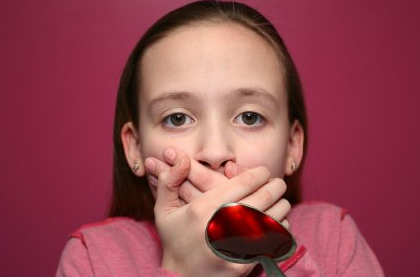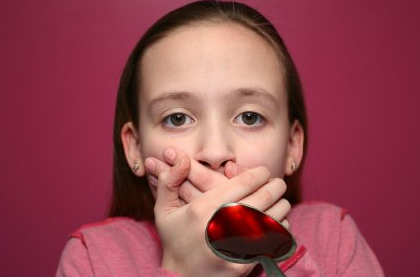 My child is 5 and won't take any medicine! We have tried putting it in drinks, holding him down…EVERYTHING! Do you have any advice?
As a community pharmacist I get asked this question at least once per day by frustrated parents. I'll give a general range of common medications that can come in different forms apart from the standard liquid syrups that a 5 year old child may use.
Pain/fever relief (paracetamol/ibuprofen):
– Panadol (paracetamol) has a chewable tablet (which is raspberry flavoured), a soluble tablet (which almost tastes like Solo once dissolved) and a suppository, which if all else fails you can use.
– Advil (ibuprofen) has a chewable tablet also now (which tastes almost like a fruit tingle) and is a funky blue colour that appeals to many children because it looks like a lolly.
Allergies (Antihistamine):
– Zyrtec comes in a concentrated liquid form, where your child just has to pop their tongue out and get their dosage in tiny drops. For a 5 year old it would be 6 tiny drops.
– Claratyne also makes a chewable tablet that is a very exciting purple colour, which also appeals to many children and has quite a nice grape flavour to it as well.
A few other tips and tricks that have been mentioned in my life as a community pharmacist that I have tested in my own children as a mother, has been to use a straw or a spoon to offer the medication, instead of using a syringe, as the syringe can often be the part that is quite intimidating to a child. Another tip is to train your child to swallow small tablets. You'll find that if you walk into your pharmacy, your pharmacist should happily work out the dosage for your child based on their weight for an adult tablet, which is generally tasteless and can happily be swallowed with a little bit of water.
Don't forget that if all else fails, and your child is unwell, it is important to visit your nearest health care professional to seek medical advice.
Good luck, and hope that this has helped!
Christine Kelly has been a registered abd qualified compound pharmacist for 8 years, and is also the mother of two gorgsou girls. Christine runs her own online pharmacy www.thepharmacy.com.au with her husband, offering great products at affordable prices with friendly and professional customer service.