Marriage, Motherhood & Music: Crystal Rocks the Lot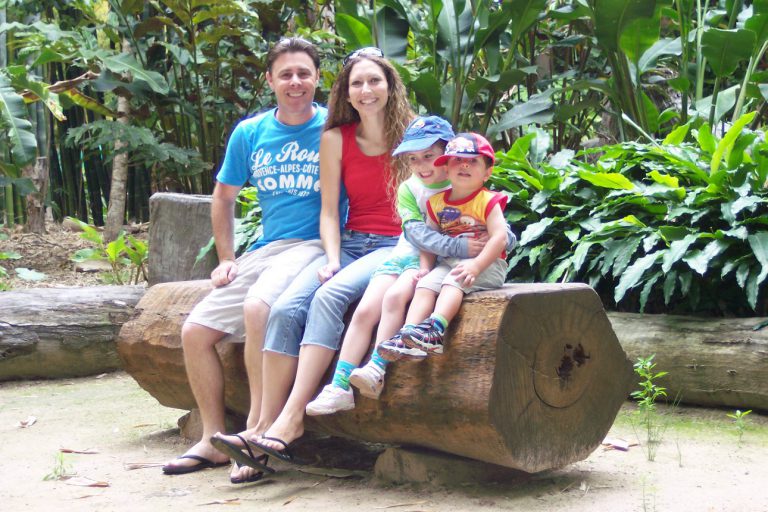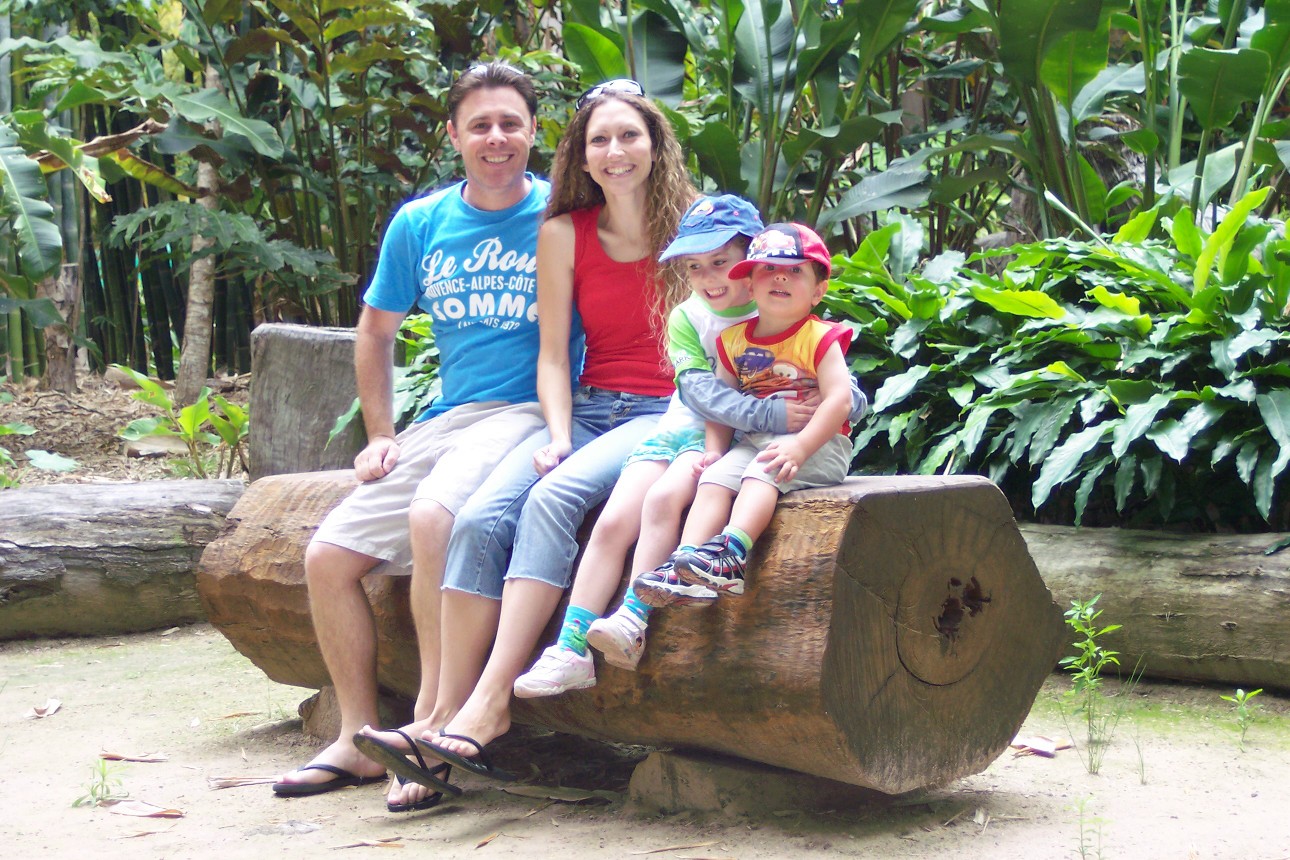 If you have ever wondered about online dating sites, and whether it is possible to actually find your life-partner this way, then singer/songwriter Crystal Newman and her husband Trevor are living proof of a happy ending found through cyber space. The couple originally corresponded via a chat feature on a site called ICQ; Trevor in Sydney and Crystal in Ohio in the States. After ten months of online interaction, and exchanging gifts and photographs, they finally met face to face in Ohio. The couple instantly hit it off, and Crystal made the life-changing decision to fly back to Sydney with Trevor.
After a series of trips back and forth due to visa requirements, the couple's whirlwind romance culminated in their marriage on a boat in Florida.
Two years later our daughter Emma was born. We soon decided that we really wanted to raise her in Australia, so when she was eighteen months old we made the big move, settling in Queensland. A year later our son Matthew was born. We've been here four and a half years now and we love it.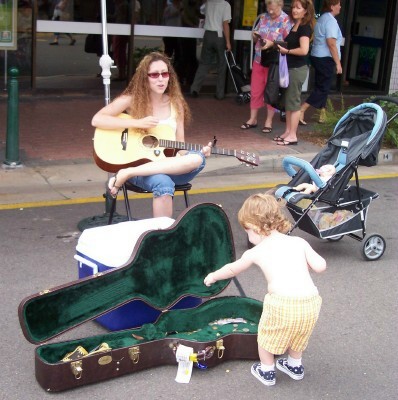 Crystal's life journey has continued to develop since becoming a wife and a mother, and starting over in a new country. Although she could barely even play the guitar when she first moved to Australia, she is now both an incredible singer and a very talented songwriter. Her words not only float effortlessly from her mouth as she sings, but seem to flow from the depths of what is clearly a unique and beautiful soul. They are heartfelt, genuine and moving.
One day a friend of mine told me that she and her husband were having marital problems. After we got off the phone, I sat down and wrote 'You and Me'. It was the first whole song I'd ever written with guitar. When I write now, I find inspiration from my own life or the lives of those around me…The thing that drives me to write, sing and perform my music is my desire to provide everything my family could ever ask for. I know 'making it big' isn't easy, but nothing worthwhile ever is.
Crystal has just released her song 'In Our Reach' on iTunes, which she wrote shortly after reading the fourth book of the Twilight Saga, 'Breaking Dawn.'
A chorus came into my head and it wouldn't go away, so I sat down and wrote the song. Originally, it was about a particular part in the book from the heroine's perspective, but the more I sing it, I relate parts of it back to me. The song is basically about shielding the thing that you love most in the world and sacrificing yourself if that is what it takes, and isn't that what being a mother is all about?
But don't take my word for it! You can check out Crystal's talent for yourself on her Youtube channel.
I have attached one of my favourites below – prepare to be blown away!
WARNING: Viewers may find themselves humming or singing the lyrics obsessively or hitting replay repetitively!
You can find Crystal Newman's single, In Our Reach, inspired by 'Breaking Dawn' on iTunes.
http://itunes.apple.com/au/album/in-our-reach-single/id451494815
Or preview it on Youtube.