The Effect That Drinking Alcohol Has on Your Skin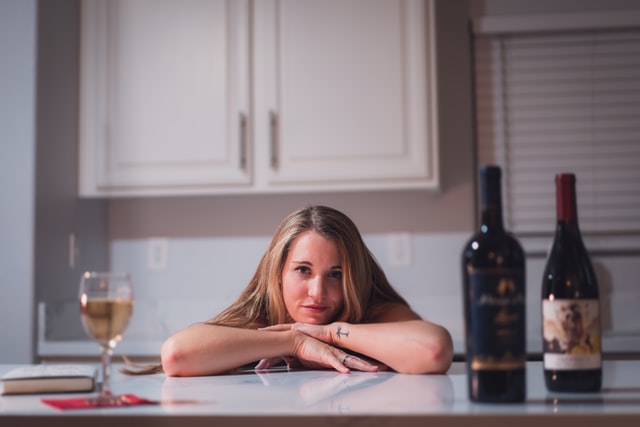 The Effect That Drinking Alcohol Has on Your Skin
It's common knowledge that alcohol isn't great for our insides, but what about our outsides? Take a close look at your skin – the clues are right there.
Before I gave up drinking, I didn't think my skin was too bad. I'd suffer occasional flakiness, the odd breakout, and some days my skin would look a bit dull. But I'd gulp down water, swipe on some cream, and carry on with my day.
Then I quit drinking and my skin changed. It looked brighter, healthier, and better than before. Initially I thought perhaps I was imagining it? Was there really a link?  Turns out there is. Drinking affects our skin in more ways than we realise.
Causes dehydration
Alcohol is a diuretic, draining water from our bodies and causing dehydration. What does this mean? Bad news for our skin. Dehydration means goodbye plumpness and glow, hello wrinkles, fine lines and enlarged pores. Pretty sure none of these are on any girl's wish list.
If, like me, you want to avoid this, try something different like a non alcoholic wine such as Wild life Botanicals. Enriched with skin-loving Biotin and calming Lemon Balm, it will leave you glowing and hydrated.
Depletes nutrition
Alcohol leaves our bodies depleted of energy and nutritional goodness. Reductions in vitamin A and C can negatively impact on our skin's cell renewal and ageing, as well as our antioxidant levels.
Research shows that lowered antioxidant levels in the skin stop our bodies from fighting off free radical damage such as that produced by UV light. Therefore, regular drinking is a risk factor for sunburn, melanoma and nonmelanoma skin cancer.
Swapping your regular drink for non alcoholic alternatives to champagne or gin mocktails containing vitamin C is a good way to keep your skin's glow.
Causes Inflammation
Wake up after a night of drinking with a puffy face?  Alcohol's your culprit. Drinking causes a build up of toxins in your skin which leads to inflammation. This is both harmful and often obvious. Think redness, puffiness, bloating and acne for a start. Not a great look.
Inflammation caused by alcohol can also result in longer term skin issues.
A study published in the Journal of the American Academy of Dermatology concluded that women who drank alcohol had a higher risk of developing rosacea than the women who didn't drink. Symptoms of rosacea include redness, dilated blood vessels and spots.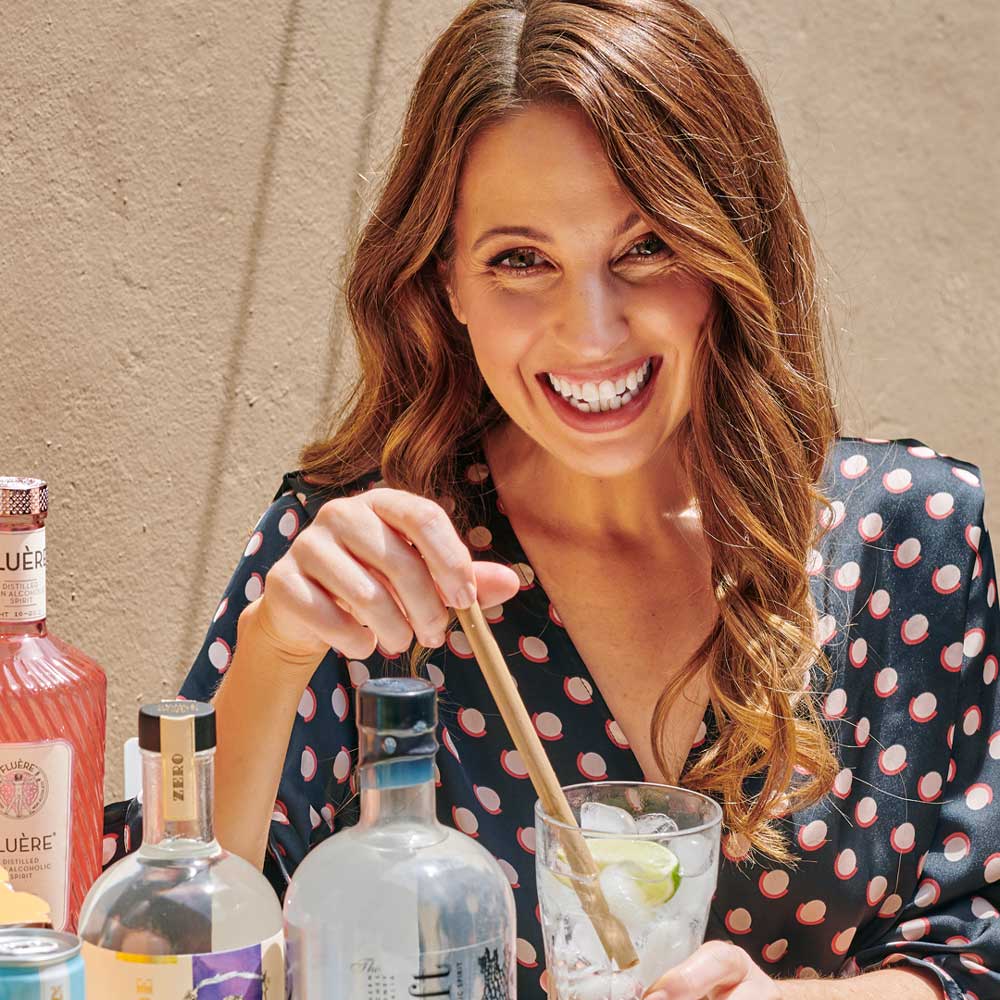 A brighter you
Swapping alcohol for non alcoholic drinks means you quench your thirst while hydrating your skin. But the benefits don't stop there.
With added goodness in each bottle, many of our products offer more than hydration. Non alcoholic beers offer surprising skin benefits. And Non alcoholic wines such as Giesen 0%, non-alcoholic gin such as Gordon's 0.0 and mocktails offer your skin the full pampering treatment.
Isn't it time you gave your skin the drink it deserves?
The skin benefits of non-alcoholic drinks
Hydrating
Fewer wrinkles
Firmer skin
Healthier, glowing complexion
Protected skin cells
Youthful appearance
Irene Falcone is the founder of Sans Drinks, Australia's number 1 non-alcoholic bottle shop.  
Instagram: sansdrinksau
Facebook: sansdrinksau
Irene Falcone is on a mission to change the way Australian's drink. Founder of Sans Drinks, Australia's first physical alc-free bottle shop, and online superstore. Irene is a multi-award-winning entrepreneur described by Channel 7 as "the biggest disrupter of the liquor industry since prohibition."
With a unique understanding of the alcohol-free drinks market, including robust customer data insights into drinking trends and a detailed knowledge of over 500 products, Irene is passionate about making alcohol-free drinks fun, sexy and part of everyday mindful drinking.