The Importance of Cervical Screening – Your Reminder!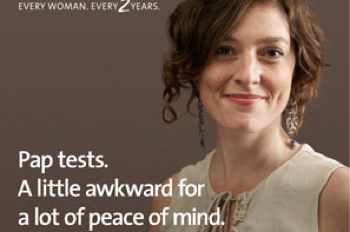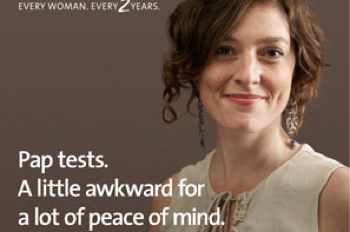 The Australian Institute of Health and Welfare (AIHW) has released their report 'Cervical screening in Australia 2009-2010,' today which provides information on the National Cervical Screening Program (NCSP).
Through regular screening and early detection the NCSP aims to reduce cervical cancer cases, as well as illness and death resulting from cervical cancer in Australia.
According to the report more than 3.6 million women participate in cervical screening during the 2009-2010 period. However, the seemingly large number only represents 57% of Australian women in the target age group (20-69), and also shows a decline from the previous 2 year reporting period.
'We found that participation generally increases with increasing socioeconomic status,' saidAIHW spokesperson Chris Sturrock.
'Among women residing in the areas of lowest socioeconomic status, participation was 52%.
In the areas of highest socioeconomic status, it was 63%.'
Although participation has dropped, the detection of high-grade abnormalities remains high.For every 1,000 women screened in 2010, 9 had a high-grade abnormality detected.
'This kind of early detection allows treatment before possible progression to cancer,' MsSturrock said.
'One area of concern is the incidence of cervical cancer in Aboriginal and Torres StraitIslander women which is twice that of non-Indigenous women, with the mortality rate 5times as high.'
Since the NCSP was introduced in 1991, incidence of cervical cancer and mortality rates have both halved.
For more information about the National Cervical Screening Program or the procedure please click here.
When was the last time you had a pap smear test?