Spoil Mum with this Ferrero Mother's Day Hamper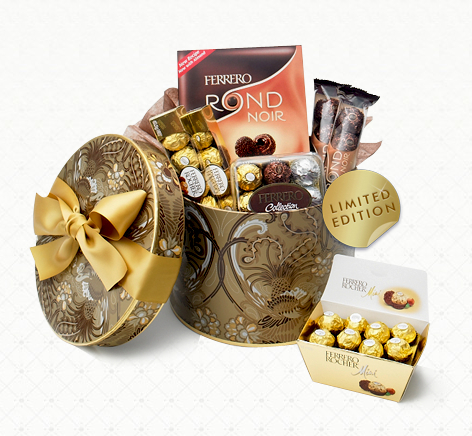 You know you've landed yourself a sweet gig when a beautifully boxed hamper crammed with mouth-watering chocolates finds its way to your doorstep, right?
I can't tell a lie. Ferrero's have long been at the top of my list of drool-inducing confectionary favourites, so opening this package was akin to all my Christmas' (and one or two birthdays) coming at once. I may, or may not have done a happy dance right there on my doorstep, complete with several overly-enthusiastic fist pumps. Yeah, baby!
So what was included in the Ferrero Mother's Day hamper?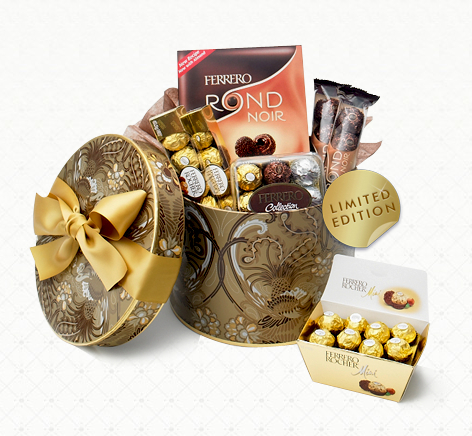 <Insert rustling of wrappers and chocolate scoffing noises here>
Catherine Martin Signature Ferrero Gift Box (30 x 30 x 22.5cm) – Medium
5 Ferrero Rocher Chocolates 62.5g
5 Ferrero Rocher Chocolates 62.5g
4 Rondnoir Chocolates 40g
4 Rondnoir Chocolates 40g
9 Ferrero Collection Chocolates 92.5g
12 Ferrero Rondnoir 120g
14 Rocher Minis 100g
Free Personalised Gift Card
So…I suppose you'd like to know what I thought of them, huh? Let's put it this way. You know those cute and adorable (but sometimes mildly annoying) noises that small children make when they are enjoying their dinner? Well, if I had vocalized my enjoyment of the chocolates in this way, it would have sounded less like a cutesy 'nom, nom, nom' and more like Meg Ryan in the café scene in the 'When Harry Met Sally,' movie. Y'know what I mean? Yeah…that!
And when you have enjoyed all the chocolates (which if you are anything like me won't take very long…at all), you are left with a beautiful keepsake box to save all your treasures and trinkets in.
You can find this Ferrero Mother's Day Hamper, and other luxurious goodies on the Ferrero Boutique website.