Tim Tam's Literally Growing On Trees


We all know that money doesn't grow on trees…but what if Tim Tam's did?  Well, today, from 6am 'til 7pm in Sydney's Martin Place they will be doing just that!
Thanks to the imaginations of Tim Tam loving facebook fans, Arnott's brings its Truly, Madly Tim Tam Orchard to life, with 30,000 biscuits ripe for the picking.
Susanna Polycarpou, Group Marketing Manager, said Tim Tam is excited to berewarding Tim Tam's biggest fans and sharing this passion with Australia.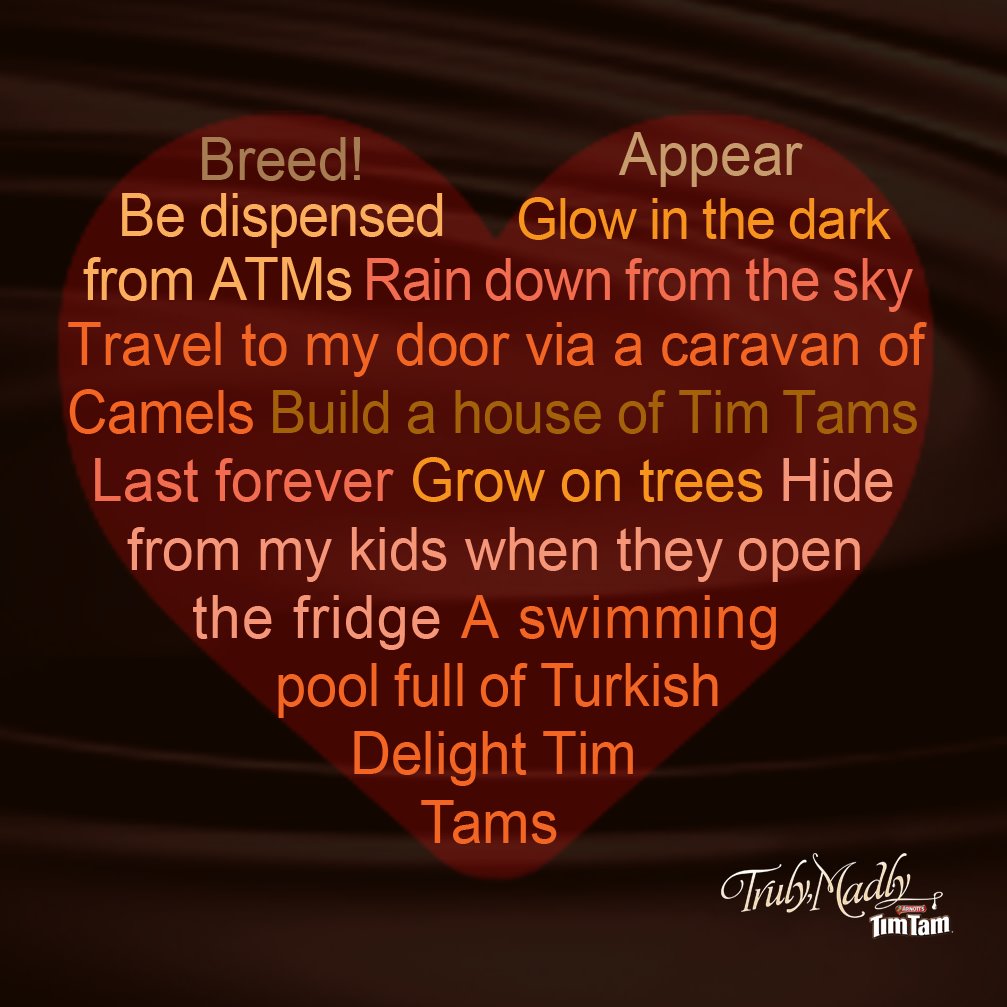 "We've harnessed the wild imaginations of our most passionate fans to createthis magical and wonderful orchard for Sydney-siders to enjoy. It doesn't endhere either – we'll be continuing to celebrate the unique love Aussies have forTim Tam throughout the year. Watch this space!" said Polycarpou. 
Tim Tam enthusiast, Matilde-Rose Melis, is thrilled to see her Tim Tam dream 
realised. 
"A few months ago I posted on Tim Tam's Facebook page that I wished TimTams grew on trees and now it's actually happening. Tim Tam biscuits havealways been my favourite treat so I can't wait to see 30,000 of them in oneplace," said Melis
Tim Tam will be keeping fans updated on their plans to share Australia's 
passion for Tim Tam biscuits via their Facebook page. Visit 
www.facebook.com/timtams for more information. 
What would your Tim Tam wish be?