Why You Need To Be Counterintuitive To Lose Weight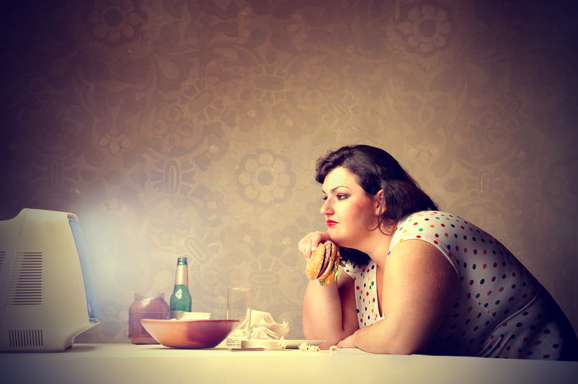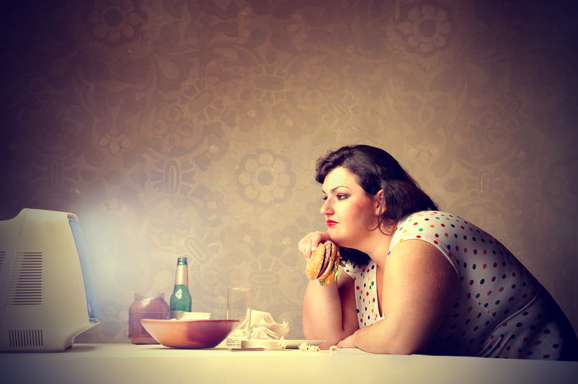 Your weight loss journey is as much a mental one as a physical one. Here are three counterintuitive points to think about as you try to lose weight.
Point #1: We don't like counterintuitive things.
Research shows that people don't like counter-intuitive things. For example, when we are forced to confront something we don't agree with, our brains turn on a whole network of neurons that produce feelings of distress . We don't like to feel distress, so our brains combat another network of neurons that rely on faulty reasoning. Here's the problem with this type of thinking: We become resistant (almost blind) to things outside of our comfort zone, unfamiliar ideas and different ways to do things. Instead, we look the other way and let our illusions become our reality.
Point #2: We love denial.
In her book, Wilful Blindness: Why We Ignore The Obvious at Our Peril, author Margaret Heffernan explores the concept of collective denial . Her conclusions have great relevance for weight loss. In short, denial makes us feel hopeful that we are having a positive effect on solving the problem at hand. However, at the same time, hope stops us from determining if there is any foundation for this emotion. We don't investigate whether or not our attempts are actually doing something good, and we don't try other actions to solve the problem more effectively.
Denial keeps us in our comfort zone, which means we limit our options (we don't like to be overwhelmed by choices) and take short cuts so we don't have to start from scratch. We tend to do what works for someone else and assume it will work for you. Sometimes this strategy works, but often times it does not.
See how this relates to weight loss? You can probably name one person who has lost weight and kept it off using a weight loss method. However, there is no guarantee that this same weight loss method will work for you. Furthermore, for every person who has succeeded in losing weight, you can probably name more people who have failed.
Denial is easy because you don't have to think, which is a popular marketing message for the weight loss industry. But think about this: If you don't have to think about losing weight, how will you learn to keep it off once you're done with the weight loss program? The answer, of course, is that you don't learn, resulting in regaining the lost weight (plus more). You then become part of the vicious weight loss industry cycle, creating more revenue when you decide to try something else to lose weight.
Point #3: Weight loss TV shows aren't helping.
People love to watch reality TV shows, such as The Biggest Loser. However, the extreme weight loss results, tortuous exercises and unhealthy approaches to eating are not helping people who want to lose weight.
In the January 2013 issue of the American Journal of Health Behaviour, researchers have discovered that shows like The Biggest Loser are discouraging people from starting an exercise program. The debilitating exercises, which are a popular part of this show, are really suggesting that the only way to exercise is to torture yourself, turning people off from exercising all together. Who wants to exercise if it looks like torture?
In my next article, I will talk about counterintuitive tips for exercise. I hope all of these points will help you make your personal weight loss journey a resounding success!
Sally Symonds is director of the online weight loss system, Love Your Weight Loss, author, speaker and one of the few people who has lost over 50% of her original body weight and kept it off.