Decorate on a Few Dollars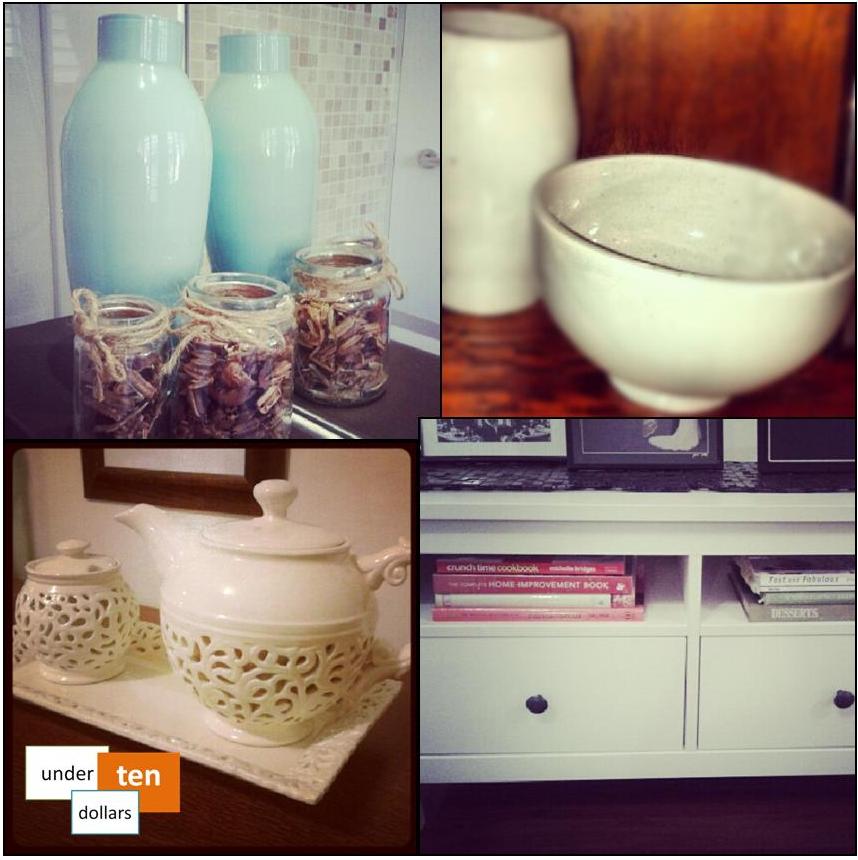 Decorating on a Budget
With the rising costs of practically everything these days, it's not always possible to have the finer things in your home, like expensive antiques and famous artworks. But with a little patience and creativity, your home can exude warmth, taste and style without breaking the bank.
My girlfriend recently stated "if I can't have it, I'm not having anything!". She was talking about a very expensive, highly sought after and terribly exclusive piece of furniture that I could never dream of owning. However, her point to me was clear. Keep it minimal and save a little money each month for the piece you love, you will appreciate it that much more.
Swap expensive artworks for favourite photos. There are plenty of websites around with examples on how to hang pictures and photo frames on walls to create a special effect. We purchased a batch of picture frames for $10 each that were the same colour, shape and size and placed them all together on one wall. Just theme your photos to go in the frames, and voila! Themes could include black and white's together, or ocean/swimming photos together, family portraits together, children's art etc.
Don't buy new, just re-cover old items. Get handy with fabric, staple guns and glue. You can cover just about anything, like chairs, ottomans, lamp shades, cushion covers etc. Use similar fabric with glue to cover accessories like lids on jars to store knick-knacks, book covers, vases. You could even insert some fabric into a picture frame. Place them altogether in the same room, and before you know it – you have a theme! Fabric can be purchased from charity stores, or buy samples from Spotlight/craft stores. For a really cheap and cheerful idea … don't throw out your old clothes, recycle them for this purpose.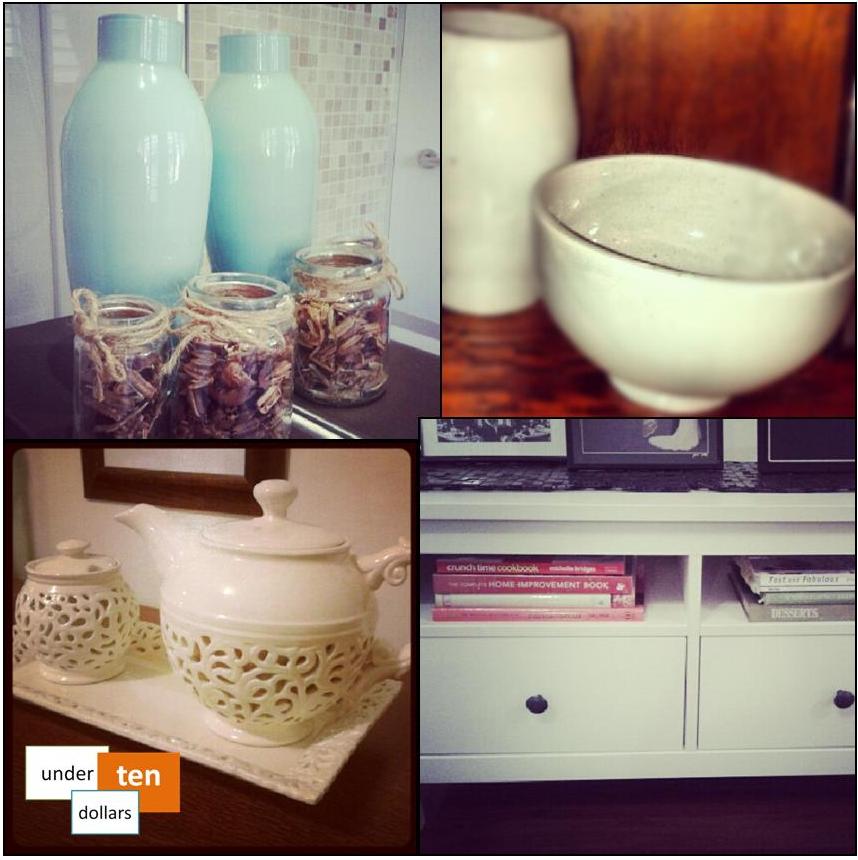 Books look fantastic in a home library that surrounds the walls of a room. Some of us don't have that many books, or the space for a library. By strategically placing batches of books around the home, you have instant styling! Look at the spines of the book and match them together by size and colour.
Even if you're not an experienced seamstress, you can sew your own curtains. We made roman blinds out of dowel, string, fabric, Velcro, a batten and drill. Instructions were available on numerous youtube websites, for a fraction of the price of ready-made curtains. Practice doing straight stitching on some scrap fabric. Make sure you measure everything twice, and draw lines on your fabric with tailers chalk to ensure perfectly straight lines. Make your smaller curtains first, then work up to the big ones.
Rotate your goodies. Bring out your cooler coloured accessories in summer, and warmer accessories in winter. The same applies with cushions, throws and blankets. This reduces clutter in your home, and gives you a refreshing new look every six months.
You don't need to buy accessories for your home. Show off your fancy china tea cups, any lovely pottery bowls and even empty vases look good when they're grouped together with other like-minded accessories. Try placing them with some black and white photos, and/or the groups of books you've already put together. Just play around with the colours and sizes until you find a look that works.
If you know a man who likes to use his tools, you can build your own coffee tables, bedside tables, even dinner tables without a lot of skill. Again, youtube provide endless instructions in this area. Rustic tables look fantastic outside with minimal funds required. Make sure you recycle your off-cuts for other small projects.
So before you blow your dough on expensive antiques, see if you can do it for Undertendollars first!
Alison Parks for www.undertendollarsblog.com.au… a friendly place to share and collect ideas on all good things to do on a budget.