Five Tips to 'Green-up' the Clean-up.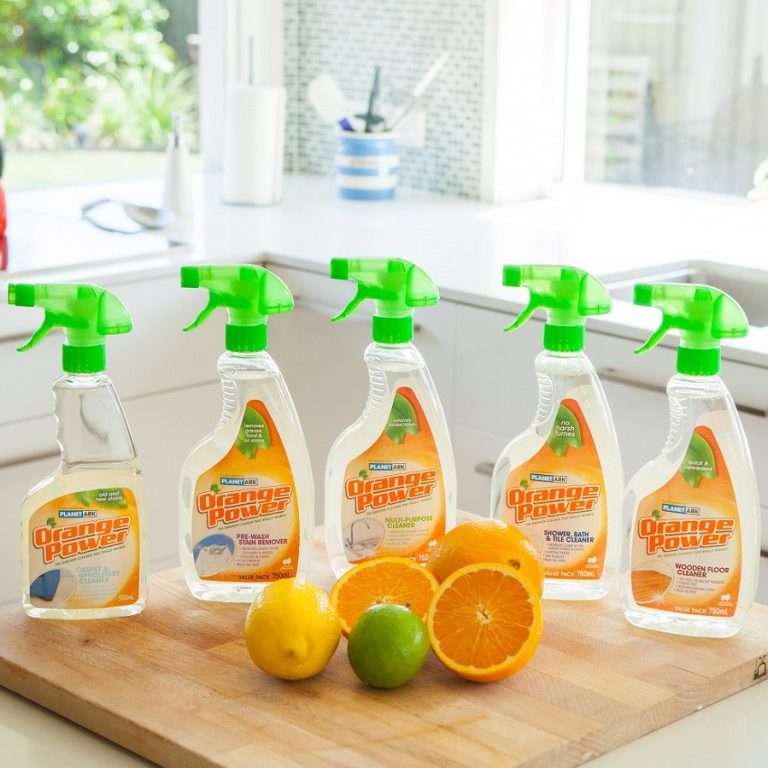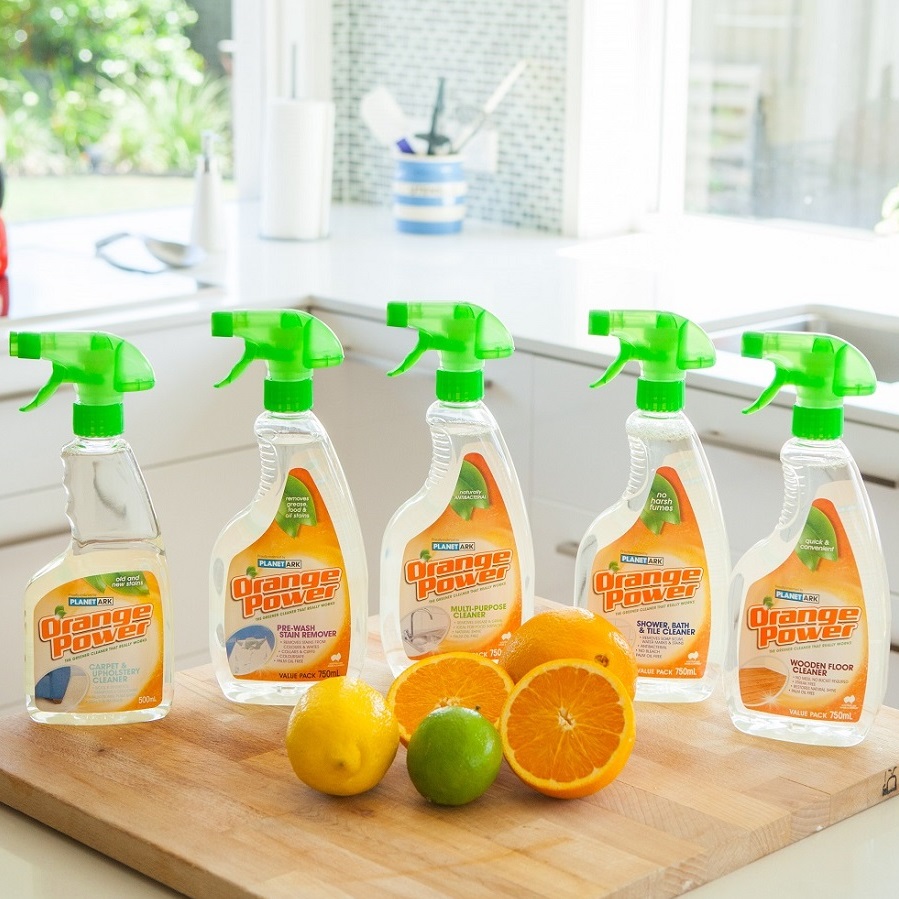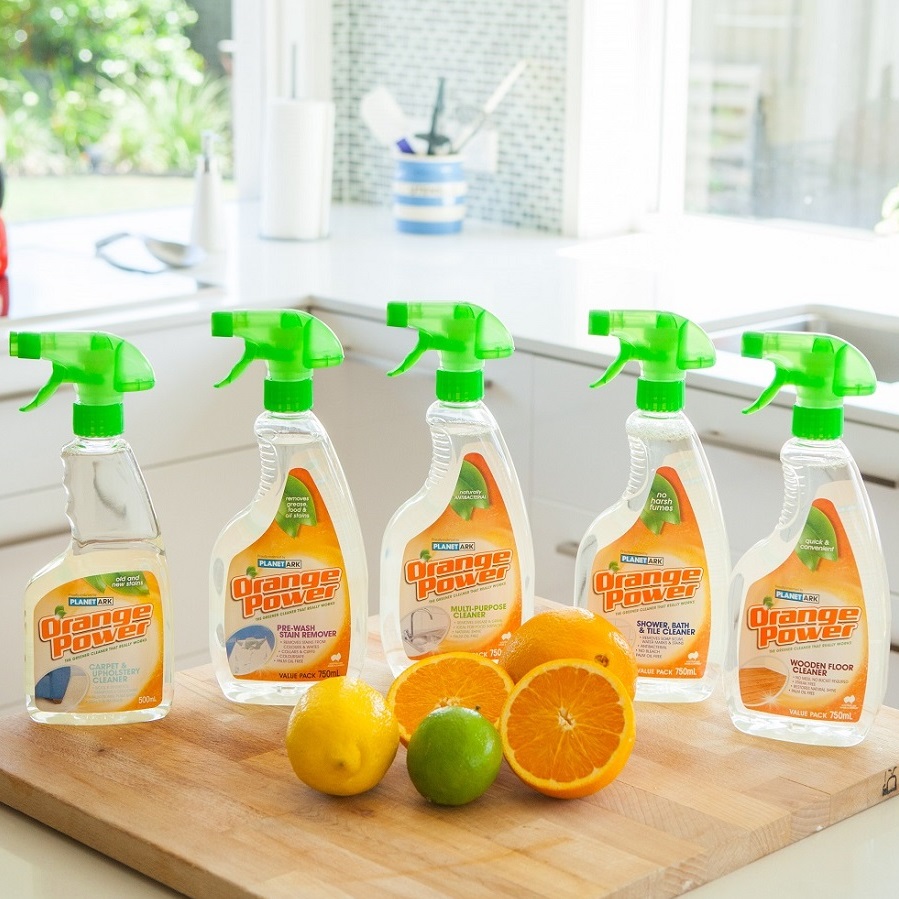 A significant number of Australians will wipe their hands clean of chemical-laden products this spring, with findings from a new poll revealing 50 per cent of households are more savvy about domestic chemicals than they were five years ago.
Research commissioned by leading Australian green company Aware Environmental – maker of Orange Power and Aware – revealed consumers, particularly women, were increasingly mindful about potential health and environmental impacts of common household cleaners.
Almost three quarters of women (72 per cent) indicated the safety of their family, household and environment would be top of mind when buying cleaning products, particularly among those aged 20 to 29.
Harsh chemicals like hydrochloric acid and caustic soda, or bleach, found in common bathroom and drain cleaners are strong corrosives that can irritate or burn the skin, eyes and respiratory tract. Similarly, aerosol propellants in common air fresheners typically include formaldehyde or other aldehydic compounds, known carcinogens linked to allergic reaction, that can trigger asthma symptoms.
Unlike in years past when 'greener cleaners' were perceived as environmentally beneficial but lacking performance, the findings by Aware Environmental revealed 43 per cent of people believe they now matched their chemical counterparts.
In fact, one quarter of people also said the natural aromas of eco-friendly products made them more enjoyable to use around the home.
Aware Environmental Managing Director Andrew Chaney said spring cleaning no longer warranted bringing harsh chemicals into the home.
"The most heavy duty cleaning products are sometimes an attractive option to clean stains that have built up over the year, but there are far more natural products available that clean just as effectively without exposing yourself or your family to dangerous chemicals," he said.
"Our research reflects the growth we've experienced in our eco-friendly and sensitive product lines as more people look for options that don't include harsh chemicals or palm oil that impact their family and the environment."
Fifty-eight per cent of respondents said multi-purpose cleaner would be the first eco-friendly option they'd take to the checkout, followed by laundry powder (46 per cent), toilet cleaner (40 per cent) and bathroom and tile cleaner (38 per cent).
Mr Chaney said independent eco-labels made it easier for consumers to identify better choices.
"On-pack labels from groups like Planet Ark, GECA (Good Environmental Choice Australia) and the National Asthma Council Australia's Sensitive Choice program indicate products that have been put through strict scrutiny to ensure they are the best alternatives."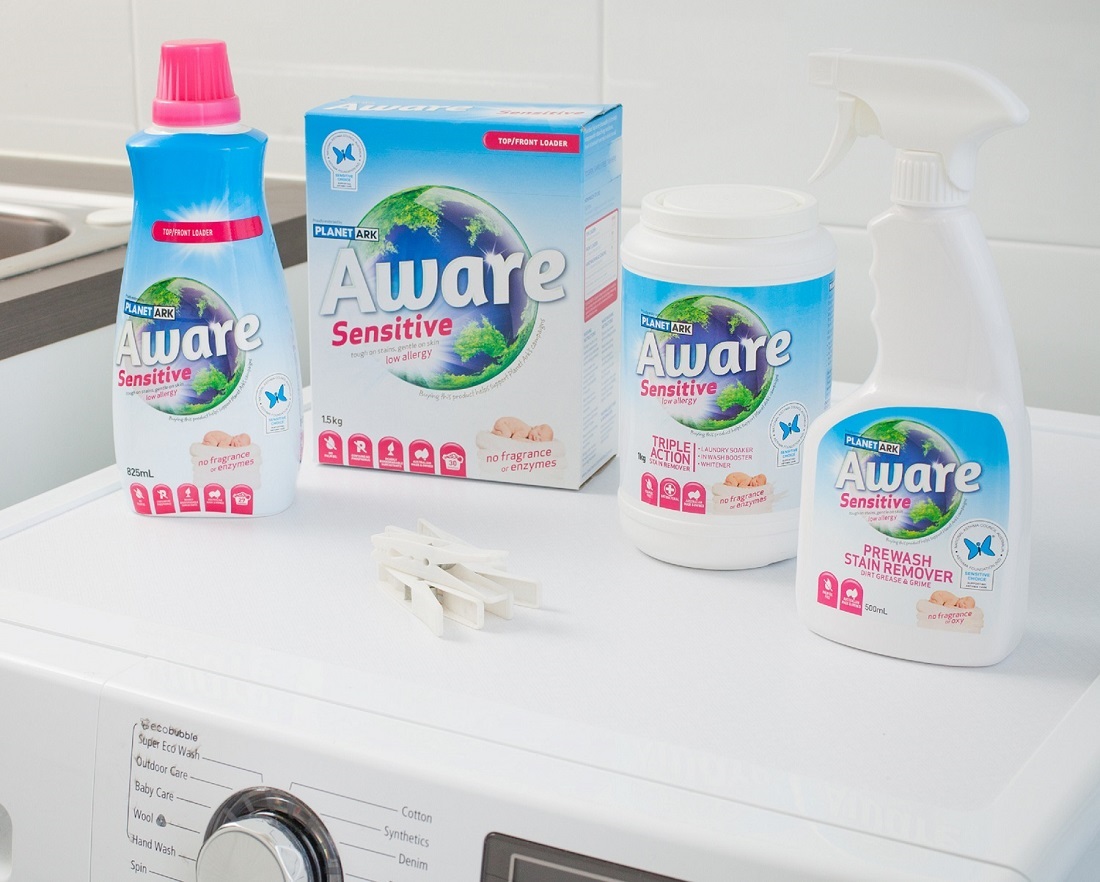 Five tips to 'green up' the clean-up:
• Make the right choice for your family: With the amount of products available making eco-friendly cleaning simple, there's no excuse for allowing harsh chemicals into the home. Steer clear from products with "toxic" warning symbols but also don't be fooled by "green wash". Check the ingredients label for mainly natural compounds like essential oils as opposed to hydrochloric and sulphuric acid (bleach) or sodium hydroxide (caustic sodas). Independent labels like Planet Ark, GECA and the National Asthma Council of Australia's 'Sensitive Choice' symbol make it easier for consumers to identify products that are safer for both their family and the environment.
• Clean smarter, not harder: Don't wait for scum to build-up before breaking out the gloves. Maintaining a regular cleaning schedule will make cleaning each time much quicker and easier – and the cleaning products more effective – by not having to deal with stubborn stains.
• Make your clean count: There's no point mopping the floors when the whole family's home – you'll only end up having to do it twice. Likewise, drain cleaners work better when left to sit over time, so use these when you're going away for the weekend.
• Reduce, re-use, recycle: Reduce the amount of water used when cleaning – there's no need to leave the shower or kitchen sink running while cleaning surfaces. Also, think twice before throwing away cleaning cloths as most of them can be re-used for another purpose. Avoid disposable wipes at all costs as they are expensive and leave a big impact on the environment. Finally,recycle any used water into the garden–(provided that environmentally-friendly cleaning products are used).
• Bit by bit: Spring cleaning may seem like a mammoth task, but breaking it up, getting the whole family involved and tackling it room by room is the best approach; starting with bathrooms, toilets and kitchens and finishing with bedrooms and floors.