Do You Know What's Really in Your Cleaning Products? We Bet You Don't!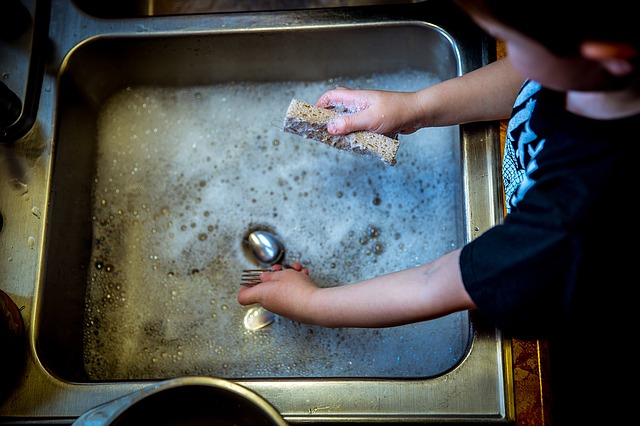 Do You Know What's Really in Your Cleaning Products? We Bet You Don't!
Sponsored post
Everyone loves a clean home, and in our never-ending quest to achieve it many of us have tried a myriad of cleaning products. No doubt, your cupboards are stocked this very moment with everything from soaps, detergent, bleaching agents, softeners, polishes, bathroom cleaners, glass cleaners, oven cleaners and drain cleaners, etc. But how much attention do you pay to what is in those cleaning products or the effect they may have on your family or the environment?
Choosing Safe Cleaning Products
If the products we use to clean our homes are full of chemicals it stands to reason that they will be absorbed by our body. Think about the clothes you wash, the crockery you eat from and the surfaces you wipe down; they all come into contact with your skin (and your family's.) Here's what you should look for in your cleaning products;
100% readily biodegradable –
Septic, sewage and grey water safe
No or low phosphates
No petrochemicals
No chlorine
No caustics
9 Why We Love Dominant Home Care Products
They are 100% Australian made and owned
Dominant is a 100% Australian owned manufacturer and provider of excellent quality cleaning products for commercial and industrial use. Year after year, Dominant continues to produce cutting edge solutions to increasingly sophisticated demands for products of outstanding safety, efficiency and value.
They care about your family
If you have young children you'll be pleased to know that Dominant products contain a bittering agent called Denatonium Benzoate to help prevent accidental ingestion.
They are garden safe
All Dominant laundry, dishwashing and selected personal care products are suitable for use on your garden due to them being of moderate pH level, low salinity, and phosphate free or low phosphate. Although phosphates are not dangerous to our health, high levels of phosphates in our water ways can promote the growth of algal blooms that can cripple local water supplies. Many of our laundry powders and other cleaning products are phosphate free or contain low levels of phosphates, minimising the effect on the environment.
They are septic safe
If you live in a non-sewered area you'll have peace of mind knowing that a large percentage of their products are suitable for use in conventional and aerated septic systems, as they have low alkalinity or mild acidity, contain no toxic chlorine, are non-poisonous and are readily biodegradable.
They no or low levels of ammonia
Although ammonia is a relatively safe chemical when mixed with other chemicals such as chlorine it can cause a dangerous toxic gas.
We prefer not to use ammonia, however it is
an ingredient in our Glass & Chrome cleaner in low levels, as it aids in the product drying quickly. Ammonia cuts through grease and evaporates off leaving no residue.
They contain no chlorine
Many brands use chlorine in dishwasher powders, toilet cleaners, shower cleaners and of course bleach where chlorine is the main ingredient.
They care about the environment
Products showing the brown 'Earth Care' icon have been developed under the Earth Care program and equal or exceed the world's most stringent environmental standards.
They minimise packaging
Dominant also minimise packaging waste through use of refillable containers and recyclable materials.
They are cruelty free
No dominant products are tested on animals.
They are economical
Dominant products are highly concentrated, and represent outstanding value for money. Take a look at the chart below which details information on price per dose compared to other well-known brands.
They really work!
Dominant show that you needn't use harsh chemicals and other toxic ingredients to keep your home clean and sparkling.
Feeling lucky? Dominant are giving away a Mega Laundry prize pack worth $260.25. Head over to their Facebook page now to enter for your chance to win