The Benefits of using a Silk Pillowcase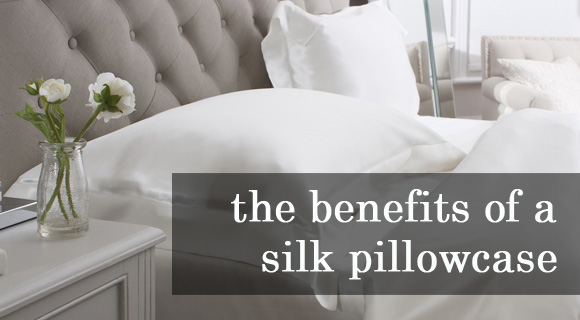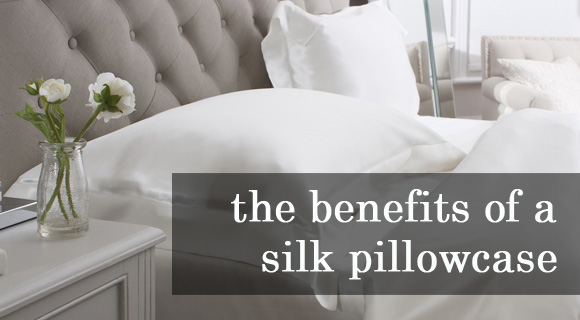 Using a Silk Pillowcase

Being stylish and feeling your best is more than just clothing. www.threadsandstyle.com.au aims to bring you a wealth of information to assist you in your lifestyle and to look and feel your best.
Think about it – your face has more contact with your pillowcase than any other fabric. So, logically if you want to keep your face looking fresh, your choice in pillowcase is very important.
Straight from our style team – here are our top reasons as to why a silk pillowcase should adorn your bedroom:
Now, the threads and style team love the bed head hair / just woken up look however this normally takes an hour to create using our favourite hair products. Silk has many amino acids in common with your hair hence it aids in reducing damage, like spilt ends.
Did you know silk has one of the lowest absorption rates of any fabric on the market? If you feel your skin dries out, especially in winter or if you fly reguarly, sleeping on silk is one of the best options for helping your skin maintain its natural moisture.
Reduce your chemical exposure. Women constantly come into contact with chemicals, but you can reduce that chemical exposure during your night's sleep. Silk is produced from domesticated silk worms that are bred and raised in captivity. They have no predators to defend against and are pampered throughout their life, helping to produce a fine silk fiber with little-to-no chemical exposure. In contrast, many fabrics on the marketplace, such as cotton, are produced from chemically intensive crops that require pesticides, herbicides and other chemical treatments before making it to your bed sheets.
Silk is naturally hypoallergenic, this means the fabric has a natural resistance to dust mites, fungus and mould.
Silk also has the benefit of amino acids. Sleeping on a silk pillowcase will help your skin stay healthy and smooth while reducing facial wrinkles. Cheaper than a facelift!
Silk is a very easy fabric to maintain. Most silk is machine washable – just check the label before you purchase.
You will find that your styled do will last much longer when sleeping on silk, it retains the style and shape.
Claire Boulton
director, threadsandstyle.com.au and personal stylist
Claire Boulton's goal is to help women look and feel great, because when they have this confidence, they can achieve.
Born in Scotland, Claire has lived throughout the world including North Africa, the Middle East and Europe. It is from these destinations where she draws her fashion inspiration. Residing in Brisbane more recently, Claire enjoyed schooling at Ormiston College and completed a double degree in Marketing and Human Resource Management at the Queensland University of Technology.
Claire spent the past decade enjoying roles in marketing and PR for high profile organisations, most recently managing the destination marketing at Virgin Australia. As Claire furthered her career within marketing and human resources, she could not escape her passion for fashion, styling and clothing designers. In January 2012, she took the plunge and began planning an online shopping and styling website for women which was launched in September. In doing so, Claire has created a resource where women can visit to seek guidance on what to wear for their shape, styling advice and fashion tips.
At threadsandstyle.com.au women have direct access to stunning and affordable clothes from a range of highly acclaimed Australian designers. Claire also offers personal styling from a full wardrobe consultation to speed styling and fashion parties.
Helping women look and feel good is Claire's goal through www.threadsandstyle.com.au. The decision to open the online business meant Claire gave up the security blanket of a corporate job to do what she loves. It is a decision that appears to have been the right one.
In her down time Claire loves boating, spending time with her family and re-energising with Pilates.