Tips for Renovating Your Kitchen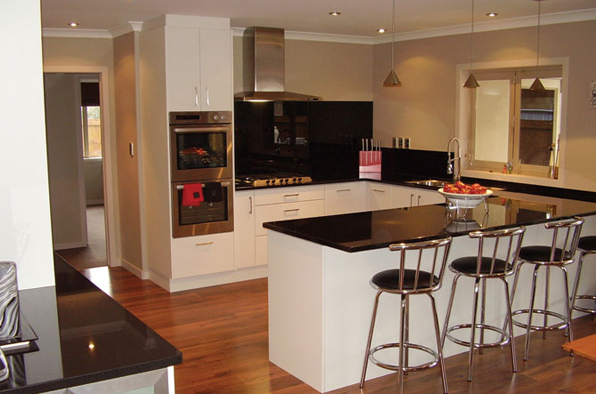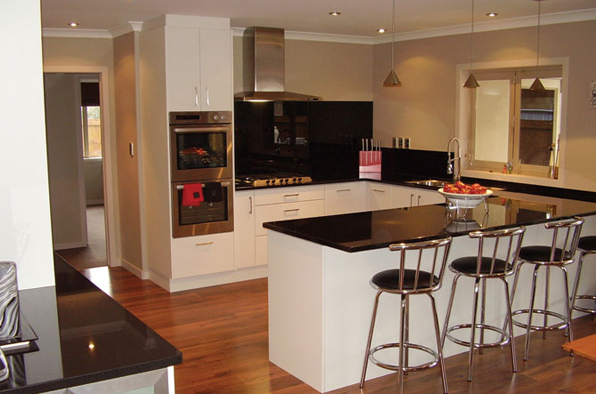 Image source
Sponsored by Fisher & Paykel
Kitchen Renovation Tips
The kitchen is the heart of the home, and whether you are making that all important first cuppa of the day, cooking a meal for your family or entertaining a larger gathering, it is paramount that your kitchen is functional. When renovating an existing kitchen or designing one for a new home, regardless of space, there are some very important points to take into consideration.
Budget
Designing your dream kitchen may be the easy part – keeping within your budget may not. An unfortunate fact of home renovations is that factoring in every single cost or obstacle you may come across is difficult. It is a good idea to keep a portion of your budget aside for unexpected renovation costs.
The work triangle.
The theory of the 'work triangle' was conceived during the 1940's, and refers to the natural pathway between the three most used areas of the kitchen – the sink, the stove and the refrigerator. Access between these three points should therefore be unhindered and within reasonable distance to one another. If the refrigerator, sink, and stove are close together cooking (and also cleaning) will be much easier!
Countertops
Never underestimate the importance of your countertops. Whilst the decorative element of your countertops are an important design aspect of your kitchen and contribute significantly to the overall look and feel of your space, don't forget to evaluate exactly how you will use those work spaces.
Your countertops will also host a number of permeant kitchen appliances (e.g. kettle, toaster, coffee machine, food processor etc). Ensuring that you have enough room for your appliances and sufficient workspace for other activities (without making your kitchen feel cluttered) is key to the future functionality of your new kitchen.
Storage
One thing that most of us will have in common when designing or redesigning a kitchen space, is the need for adequate storage. Cutlery, cooking utensils, pots and pans all take up valuable prime real estate in the kitchen, not to mention other mod cons and our 'can't-live-without' labour-saving appliances like the microwave, dishwasher, slow cooker etc.
Getting rid of the gadgets you don't use (like the bread maker you used once, or the fondue set great-aunt Edna gave you eight years ago that still hasn't been taken out of the box) is a great place to start. Assess what you really need, and how accessible it needs to be. For example many of us consider our dishwasher to be as equally important as the three areas in the 'work triangle.' Cleaning up should be as efficient as possible and thanks to space-saving designs in dishwasher like the Fisher & Paykel DishDrawer dishwashers, having limited space in your kitchen need not mean missing out.
On Trend
Beware of making your kitchen too 'trendy'. Today's fashion statement is often cringe-worthy down the track, and the same is true with 'out-there' home designs, and it is wise, no matter how long you intend to stay in your current home, that one day your trendy kitchen may be exactly the thing that turns off prospective buyers.
Ventilation
There is nothing worse than walking into someone's home and smelling the lingering waft of last night's fish dinner in the air at 10am! A good ventilation system is extremely important for getting rid of the odours that cooking produces and keeping airborne grease particles from traveling around your kitchen and surrounding areas of your home.
Rubbish
Waste is a fact of life. Whether you are disposing of packaging products or kitchen scraps, the kitchen is generally the area where most rubbish is disposed of. Ensure you have incorporated a designated space for your household refuse, including a separate area for recyclable items.