How and Why You Should Keep Your Baby's Nursery Cool in the Summer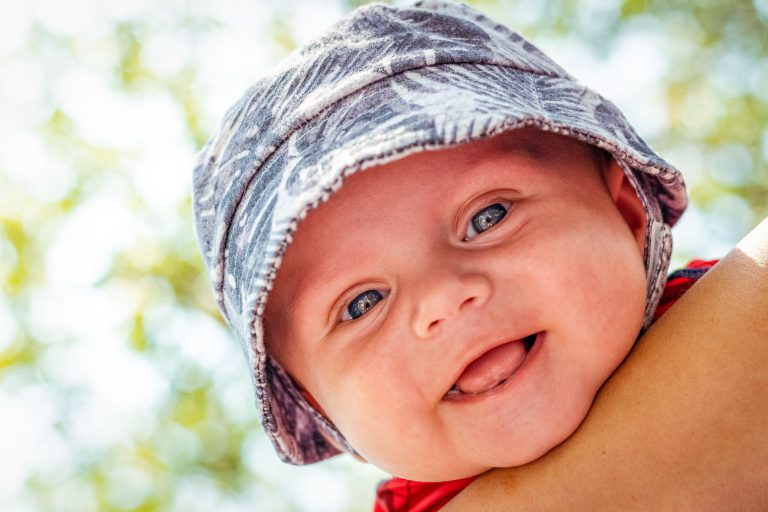 How and Why You Should Keep Your Baby's Nursery Cool in the Summer
In partnership with Owlet Care
We all know how exciting it can be to pick out cute things when creating the perfect little nursery for your baby, but many of us get so caught up in the aesthetics that we forget to plan some of the more practical considerations, like how we'll keep the room cool in the summer. Where you live in Australia will likely determine how many hot summers days you have to contend with each year, and just how hot it will get in your new bubs room. But there are very good reasons why you'll need to have a plan in place for keeping your baby comfortable during the heated summer days and nights.
If you've tried to sleep through a sticky, hot night, you'll know how uncomfortable and unsettling it can be. Unlike adults, babies can't self-regulate their body temperature, and a tired uncomfortable baby is an unhappy baby – so unless your baby can sleep, you're unlikely to get any sleep either!
The Ideal Bedroom Temperature
Sleep experts generally agree that babies sleep best when the room temperature is between 16°C and 20°C, but everyone has a slightly different optimal temperature for sleep, so if you have air conditioning in your home, experiment and find out which temperature best suits your child.
Signs That Your Baby is Too Warm
Signs that your baby is too warm include flushing, sweating or breathing heavily. To check that your baby is comfortable gently touch the back of their head or their belly to see how warm or cool they are. Experts recommend avoiding using your baby's hands or feet as accurate indicators of their core temperature as they don't get good circulation in those areas which can often leave them with colder hands and feet.
Monitor the Temperature in Your Babies Room
Considering the temperature in your own bedroom may differ greatly to that of your child's nursery, depending on which side of the house it is on, how many windows it has, it is a good idea to use an indoor thermometer to monitor the temperature in your baby's room.
There are several products on the market that have been designed specifically for use in a baby or child's room, but one of our favourites is the Owlet Cam Smart HD Video Baby Monitor that not only allows you to have a total view of your baby from anywhere, it also has a host of other awesome features such as;
HD Night Vision
130° wide angle view
4 x Zoom
Room temperature sensor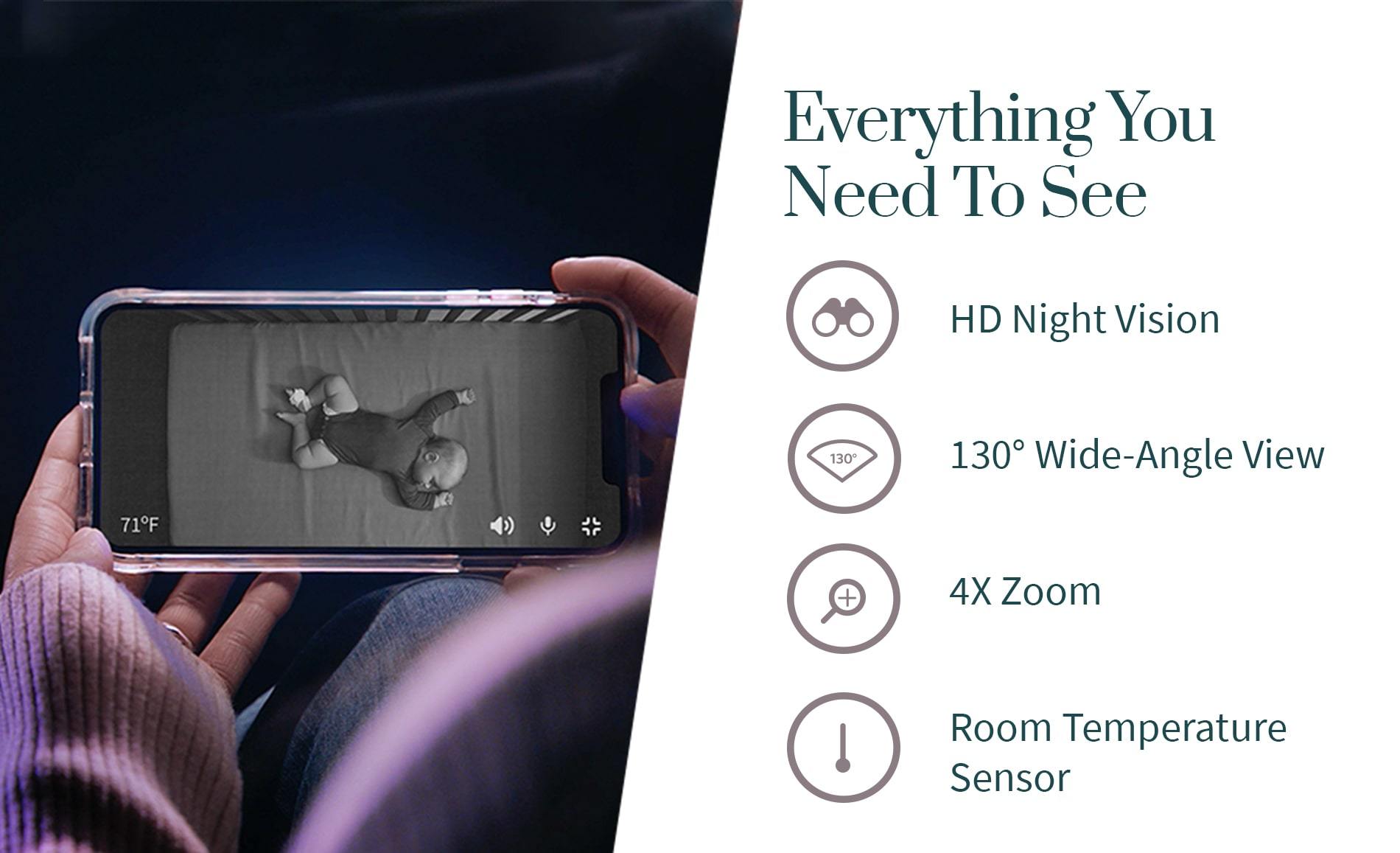 The great thing about the Owlet Smart Cam is that the cable has a built-in temperature sensor that displays the temperature on the home screen of the Owlet app. This can be changed from Farenheit to Celcius depending on your preference. No more guessing whether your baby's room might be too hot or too cold.
Better yet, the Owlet Smart Cam can be paired with the award-winning Owlet Smart Sock to give parents the ability to track their baby's heart rate, oxygen levels and sleep trends as well as the HD video for the most complete picture of your baby.
View this post on Instagram
Tips for Keep Your Baby Cool During the Warm Weather
Keeping blinds and curtains in the nursery closed will prevent the windows and room heating up from the sun. For extra peace of mind, we recommend using cordless blinds. Alternatively, ensure that cords are kept out of reach of babies and toddlers as they may pose a choking hazard.
Dress your baby in light weight clothing or a 0.5 tog sleeping bag and remove warm blankets from the bed.
Choose a cot that allows plenty of airflow through the rails, and avoid using cot bumpers or cuddly toys that not only block air flow but pose a suffocation risk.
During the summer months set ceiling fans to anti-clockwise. This pushes the air down to cool the room and your child. In winter these should be set to clockwise, so that the fan can pull air up to warm the room.
A cooler than normal bath before bed can help to lower your baby's core temperature before bed and may help them fall asleep more easily.
Keep your baby hydrated by offering extra feeds.