300 Alternative Words For Breasts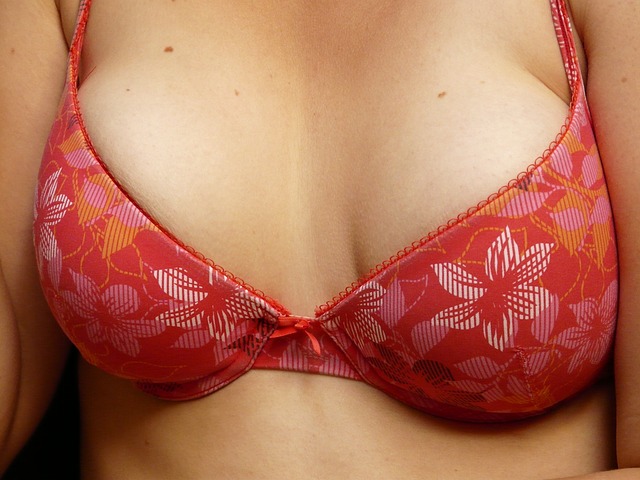 Most of us are aware that men (not all of them but a large majority) love breasts, so it shouldn't come as a shock to anyone that over the years they have come up with alternative nicknames for them. But can you believe we have managed to compile a whopping list of 300 names!
How many can you think of off the top of your head before you start reading? 5, maybe 10?
Well, prepare to be amazed/laugh hysterically/be grossed out and everything in between!
300 Alternative Words for Breasts
Airbags
Areola Alps
Aroogas
Babylons
Bazookas
Bazooms
Beacons
Beanbags
Bebops
Betty Boops,
Bewbs
Big Boppers
Bikini Stuffers
Billibongs
Biological thermometer mounts
Bitties
Blinkers
Blouse Bunnies
Blouse Clowns
Blubber Nuggets
Bombers
Bombshells
Bon Bons
Bongos
Bonkers
Boobers
Boobies
Boobs
Boops
Bops
Bosoms
Boulders
Bouncers
Bra Buddies
Bra Stuffers
Breasts
Breasticles
Bronskis
Bubbas
Bubbies
Buds
Bulbs
Bulges
Bullets
Bumpers
Bumps
Bust
Busters
Busties
Butterballs
Buttons
Caboodles
Cans
Cams
Cannon Balls
Cantaloupes
Carumbas
CFU's (Child feeding units)
Cha-chas
Charlies
Chest butts
Chesticles
Chestnuts
Chi-Chi's
Chihuahuas,
Chimichongas
Chiquitas
Coconuts
Congas
Corkers
Cowajungas
Cream Pies
Cuhuangas
Cupcakes
Dairy Pillows
Devils Dumplings
Dingers
Dinghies
Dingos
Dirigibles
Doorknobs
Doozies
Double-Whammies
Dueling Banjos
Dumplings
Dunes
Ear Muffs
Eclairs
Eggplants
Enchiladas
Flapjacks
Flappers
Flesh Bulbs
Fog Lights
Fried Eggs
Fun Bags
Gagas
Garbos
Gazingas
Gazongas
Glands
Globes
Globlets
Gob Stoppers
Gongas
Goombas
Grapefruits
Grillwork
Guavas
Gum Drops
Hand Warmers
Handsets
Head Lamps
Headers
Headlights
Headphones
Headsets
Hefties
Heifers
Hemispheres
Highbeams
Hills
Hindenburgs
Honeydews
Honkers
Hood-Ornaments
Hoohas
Hooters
Hot Cakes
Hottentots
Howitzers
Hubcaps
Huffies
Humdingers
Hush Puppies
Jahoobies
Jawbreakers
Jemimas
Jibs
Jiggly Puffs
Jobbers
Jugs
Jubblies
Jukes
Julius Squeezers
Jumbos
Kabukis
Kalamazoos
Kazongas
Kazoos
Knobbers
Knockers
Kongas
Kumquats
Lactoids
Lady Lumps
Lip Fodder
LLamas
Loaves
LobLollies
Love Mellons
Love Muffins
LuLus
Macaroons
Mammaries
Mammies
Mams
Mangos
Marangos
Maraschinos
Marimbas
Mau Maus
Mausers
Meat Loaves
Meatballs
Melons
Milk Cans
Milk Fountains
Milk Pillows
Milk Shakes
Mumbos
Molehills
Mommas
Mondos
Montain Peaks
Montezumas
Moo Moos
Mother Lodes
Mounds
Muchachas
Muffins
Mulligans
Mushmellons
Nancies
Nectarines
Niblets
Nibs
Nippers
Nippies
Nippleoons
Nippleos
Nippopotamus
Nips
Nodes
Nodules
Noogies
Norks
Nose Cones
Oboes
Oompas
Orbs Apples
Ottomans Balboas
Padding Balloons
Pagodas Bangers
Pair Bangles
Palookas Bassoons
Peaches
Peaks
Pears
Pects
Peepers
Pillows
Pips
Plums
Pointer-Sisters
Points
Pokers
Polygons
Pompoms
Pontoons
Potatoes
Pumpkins
Rack
Rangoons
Rib Cushions
Sandbags
Satellites
Scones
Scoops
Set
Shakers
Shebas
Shermans
Shimmies
Shirt Potatoes
Silos
Skin Sacks
Skooners
Smoothies
Snuggle Pups
Spark Plugs
Specials
Spheres
Spongecakes
Spuds
Stacks
Stuffing Casabas
Sugar Plums
Super Mamio Sisters
Swag Bags
Sweater Meat
Sweater Puffs
Sweater Muffins
Sweet Rolls
Tahitis
Tamales
Tartugas
Tatas
Tatas Majores
Tattlers
Teats
Tetons
Thangs
The Girls
The Twins
Thingumajigs
Tidbits
Titbits
Tits
Titters Domes
Titties Doodads
Tom-Toms
Tomatoes
Top Bollocks
Torpedoes
Tortillas
Totos Dug
Twangers
Tweakers
Tweeters
Twin Peaks
Twofers
Tympanies
U-Boats
Umlauts
Wahwahs
Whoppers
Zeppelins
Zingers
Zoomers
Did you know that in the time it took you to read this article you could have checked your breast? And you thought you didn't have time, right?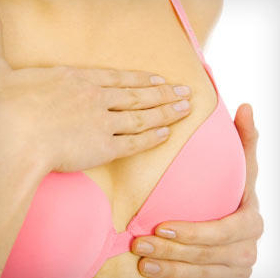 If you aren't sure how, you can read our simple three step guide to checking the health of your breasts here.
Now…share this with the women you love to remind them that it's about time they checked their Lady Lumps too!