Big Family Fun at Big 4 Bellarine!
Last Thursday I packed up the car (with far more clothing and supplies than we needed, of course) and Hubbster, the kids and I headed over to the Big 4 Bellarine Holiday Park.
Catching the ferry from Sorrento to Queenscliff was the start of our adventure. The children's excitement grew (as relief did for Hubbster and I) when it was evident that there was a colouring table, a train table, and free face painting to entertain little people for the duration of the short journey.
Having said that though $76 for such a short one-way trip, even with the car, did seem a bit steep!
Arriving at the other end, Hubbster and I were pleased to find that the Big 4 Bellarine Holiday Park was less than a 10 minute drive from the ferry, and positioned perfectly on the peninsula to visit an array of beautiful beaches, The Amusement Park (waterpark), a miniature railway, Jirrahlinga Wildlife Sanctuary, and numerous wineries, amongst other interesting places. Granted on this occasion we were only going for one night, but it was great to know for future reference…and I can imagine us spending many more fun days at Big 4 Bellarine in the future.
I am sure that if I promise hubby a free-pass to head out on a fishing charter, have a daily surf, or a day at the golf course I should get my way. I might even finally get around to swimming with dolphins. Squeeee!
The holiday park offers a range of different accommodation options: tent sites, powered sites, 2 bedroom units, 3 bedroom units and vineyard suites.
The uber-comfy King-size bed that I melted into on Thursday night and slept like a baby.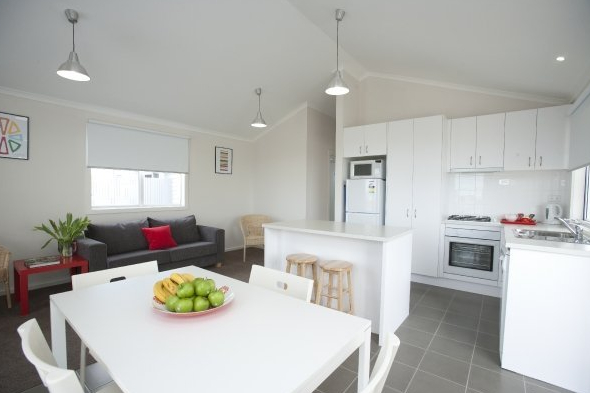 We stayed in a 3 bedroom unit (which sleeps 6) and were pleasantly surprised at how spacious it was. It was immaculately clean and very tastefully decorated and modern with everything we needed for a comfortable stay including reverse cycle air-conditioning, 28" LCD flat screen TV, and a DVD player. Not that we made much use of these. There was so much to see and do that the kids would have considered it torture to have been expected to watch TV!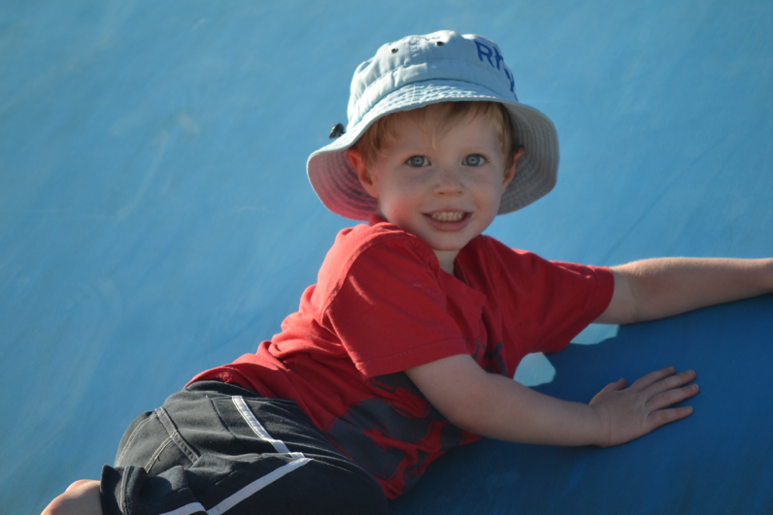 Two giant jumping pillows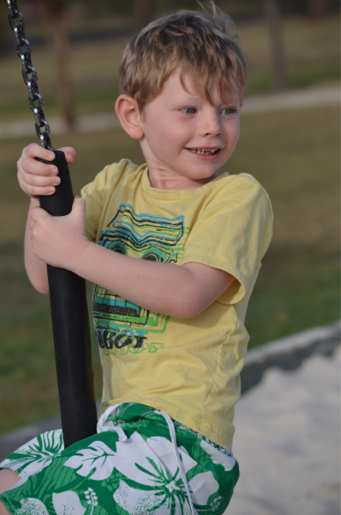 The flying fox
Indoor swimming complex with waterslide and wet play area.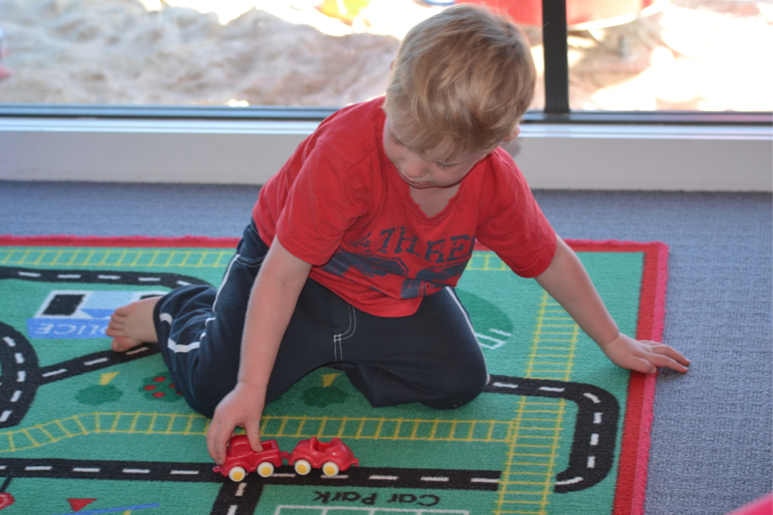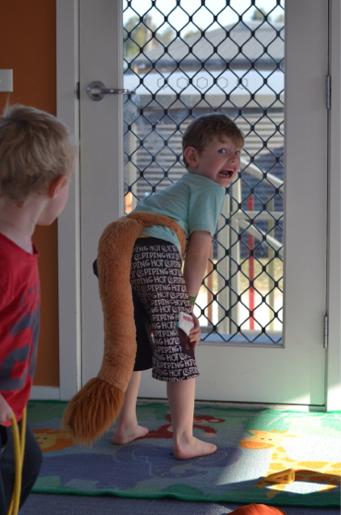 Indoor toddler play room
Go carts (unpowered)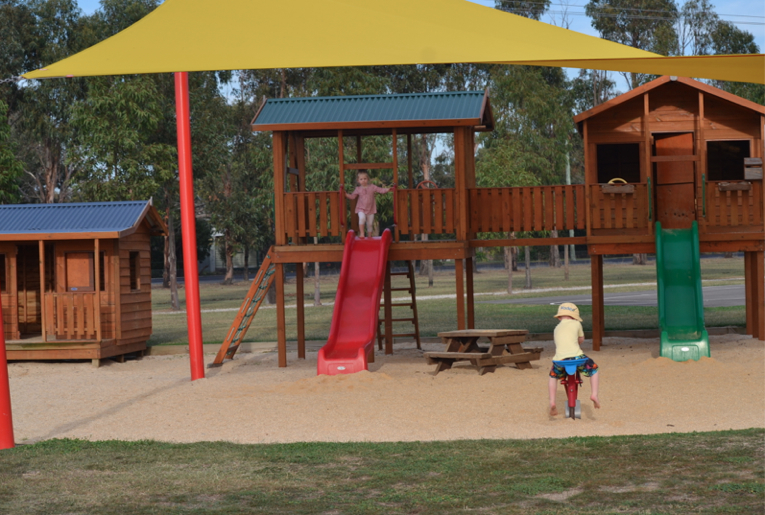 Adventure Playground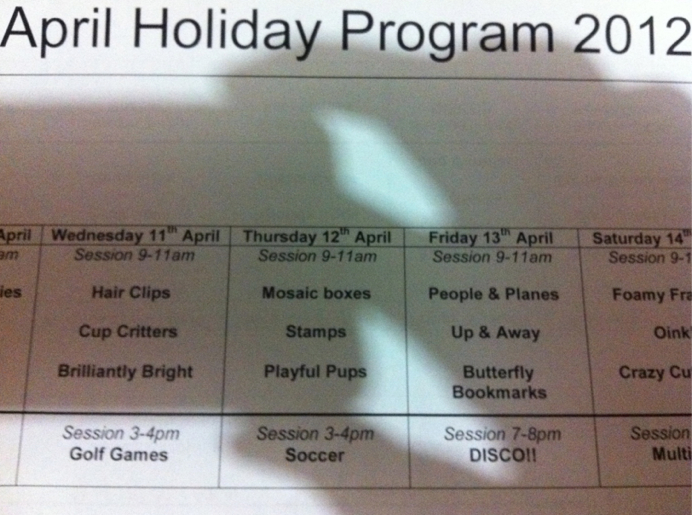 Excuse my dodgy camera skills!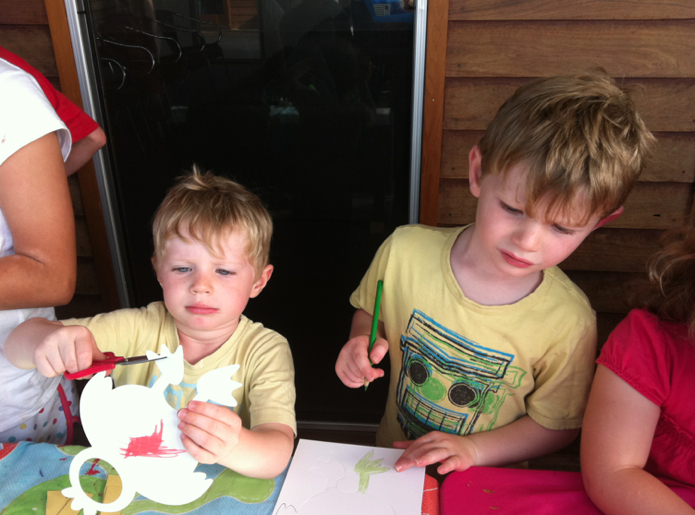 Kids Club
Indoor dining areas (Although we didn't use this facility as we had our own kitchen in the until with full cooking facilities including the stove/oven, microwave, fridge, kettle, toaster, crockery, cutlery and utensils. We also had an undercover deck area with table and chairs to enjoy our meal. I loved that it was fully fenced so it was safe to have the sliding door open and not have to worry about the children running out!
There was so much more in the park that we didn't get to explore due to time and exhausted and exhilarated children, but suffice it to say that there was more than enough to keep children entertained. They have evidently put a lot of thought into the design, layout, and amenities on site. Not only are there areas for tennis, basket ball, bocce, football, soccer, and cricket there is also a walking track. On the other hand the kids club, cinema room, and Wii's will take care of the days when weather does not permit these activities.
We had a fantastic time and hope to round up some other families to come for a break with us next time. Yes, look out Big 4 Bellarine, we WILL be back!
You can find out more about the Big 4 Bellarine Holiday Park on their website and on their Facebook page.
Disclosure: My family and I received 1 nights free accommodation for the purpose of this review. However, all opinions expressed are my own.