Book Review: The Taming of the Bastard ~ L A Dale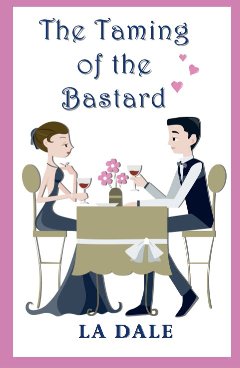 L. A .Dale, Perth author, mother and self-confessed rugby fanatic has been my latest bed partner.  By that I mean I have been snuggling up in my bed after a crazy day of child-wrangling, with her latest novel 'The Taming of the Bastard.'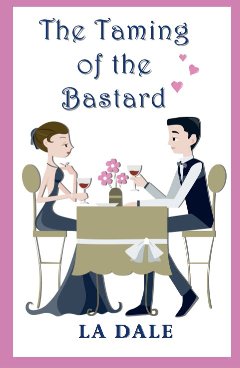 And what a hoot we've had!
Before I tell you how fabulous and funny it is, here is Dale's synopsis.  (I don't trust myself not to spoil the ending for you!)
Nanny-slash-waitress, Millie McIntyre thinks she has her life all mapped out. All it will take is a small mortgage, a fat deposit and a lot of luck. Then, she'll be off living her dream life, running a B & B in Bali. That is, of course, after she learns how to cook something other than steamed vegetables and organic chicken.
Nobody warned her about Sam though. He's new to The Lederhosen and his presence has everyone in a spin, including Millie.
Sam is cute. Sam is intelligent. Sam has lovely muscles which Millie finds utterly distracting.Yet, despite his obvious appeal, Sam has one massive flaw. He has an ego the size of Western Australia and even worse, he plays Rugby Union.
Could Sam be the one who will ruin all Millie's life plans? Is she really smitten with a man who loves Bruce Willis and proudly proclaims his abilty to burp the national anthem?
One thing's for sure…. something has got to change.
I've got to be honest.  I haven't lusted after a fictional literary character with quite so much gusto since having my head buried in the Twilight books.  (Robert Pattinson wasn't a patch on the Edward Cullen in my head, let me tell you!)
Sam Brockton, is not only exudes charm, charisma and a super hot body, he is also riddled with annoying bad habits and character flaws which make him wholly believable, and somehow even more attractive.  He had me drooling on my keyboard on more than one occasion anyway, whilst at other times I would have quite liked to poke both of his eyes out!
L.A Dale captures the rugby social culture and its unspoken rules of male bonding, comeradery (and immaturity) with hilarious accuracy. 
So if you are partial to Chick Lit and are on the lookout for something to make you laugh out loud, then you really can't go past this book.
Read an excerpt here.
The Taming of the Bastard will be available in paperback soon.  But why wait until then when you can get your hands on it in an instant?  It is available now from Amazon kindle at the incredible launch price of 99c.  Click here to get your copy.
Check out L A Dale's blogs and other novels here.
Follow L A Dale on Facebook and keep up to date with all her latest books.