Day One – Family Diary Project 2012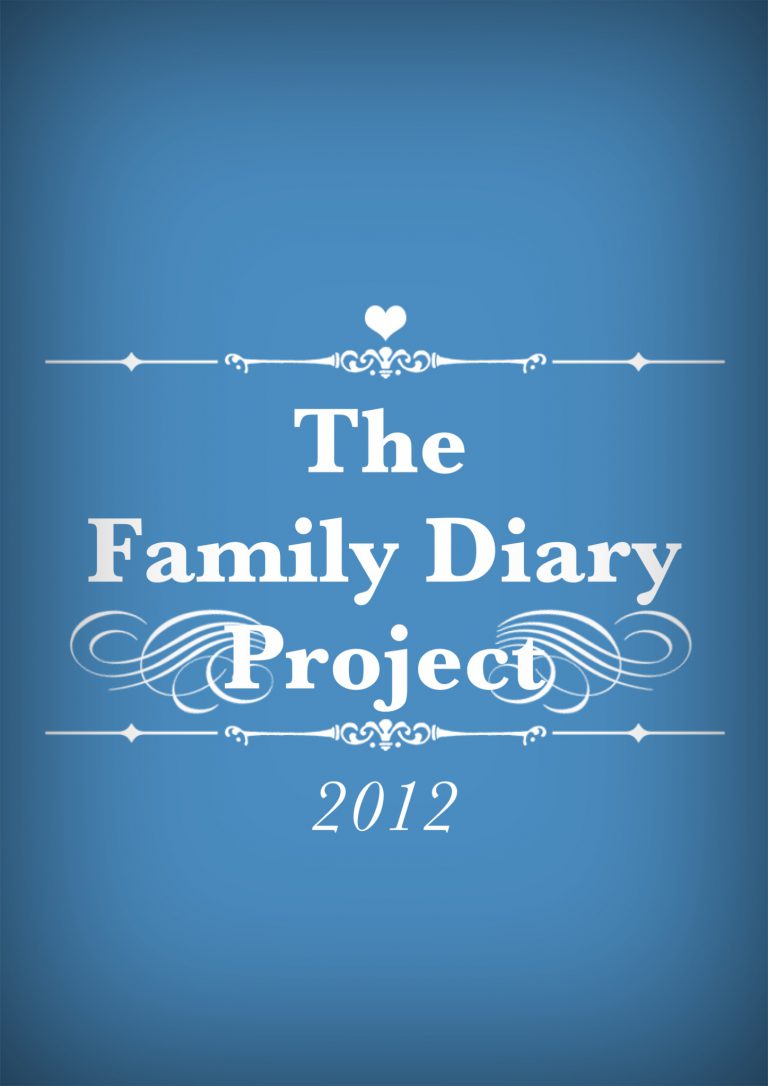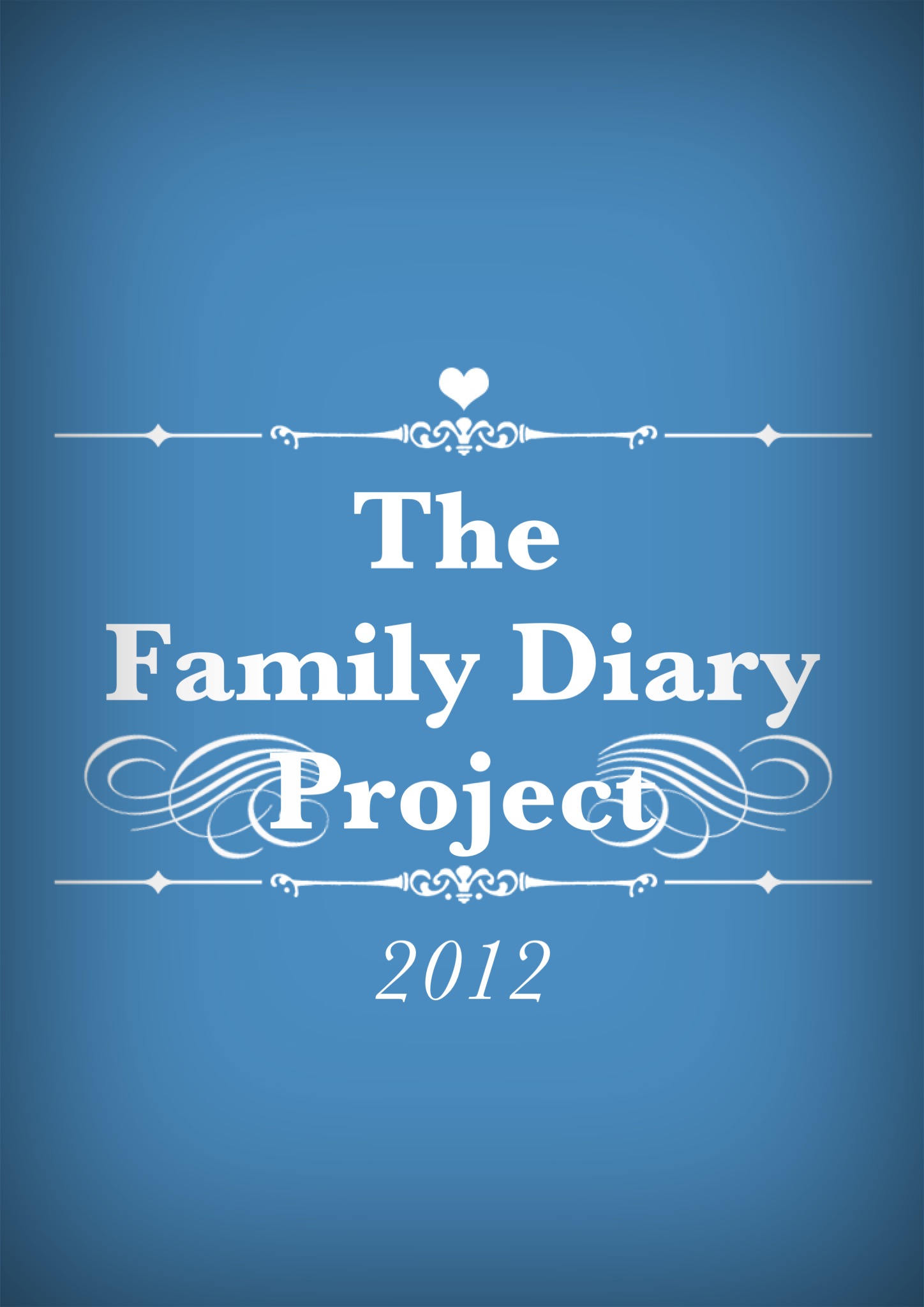 It is the first day of 2012, and what a scorcher it has been!
I have got off to a great start with my Family Diary Project 2012…and it only took me twenty minutes using the Blurb Booksmart program.
I think my problem is going to be trying to keep it short and sweet and not rambling on like a mad woman!
Here is a peek at my effort for Day One of the Challenge.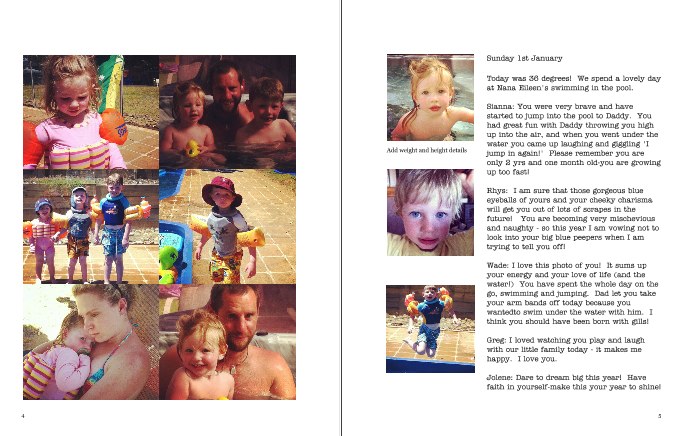 Sunday 1st January
Today was 36 degrees! We spend a lovely day at Nana's swimming in the pool.
Bubble: You were very brave and have started to jump into the pool to Daddy. You had great fun with Daddy throwing you high up into the air, and when you went under the water you came up laughing and giggling 'I jump in again!' Please remember you are only 2 yrs and one month old-you are growing up too fast!
Foghorn: I am sure that those gorgeous blue eyeballs of yours and your cheeky charisma will get you out of lots of scrapes in the future! You are becoming very mischevious and naughty – so this year I am vowing not to look into your big blue peepers when I am trying to tell you off!
Woo: I love this photo of you! It sums up your energy and your love of life (and the water!) You have spent the whole day on the go, swimming and jumping. Dad let you take your arm bands off today because you wantedto swim under the water with him. I think you should have been born with gills!
Hubbster: I loved watching you play and laugh with our little family today – it makes me happy. I love you.
Jolene: Dare to dream big this year! Have faith in yourself – make this your year to shine!
How did you get on? Have you made a start on yours?