Dad of Five Makes Fatherhood Sexy!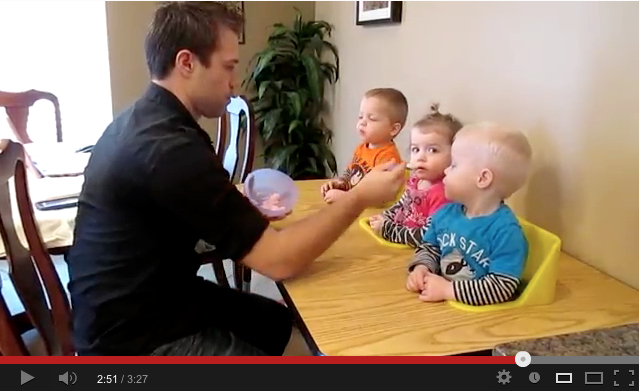 Still image taken from Youtube
So, last week I shared the hilarious 'The Motherhood' rap song with you after it went viral on the internet.
This week, catching my eye is the ingenious parody of LMFAO's "I'm Sexy and I know it," by father of 5, DaddyCrazy5 singing 'I'm a daddy and I know it."
It seems when you are a father of five, (including triplets) nappy juggling, bench-pressing small children, and suggestive butt-wiggling are all in a days work.
Which brings me to my next question…
Is there anything more attractive than a man with a sense of humour embracing fatherhood and domesticity?
From where I'm sitting, I'd have to say no.
I can see Reservoir Dad (the man who brought us Gangnam style) pulling something like this off…although with his testosterone infused chrome-dome and rippling pecs, it might be something more akin to Right Said Fred's 'I'm too sexy.' (sans the leather chaps, of course!)
What do you think?