Hokey Pokey on the Air-Waves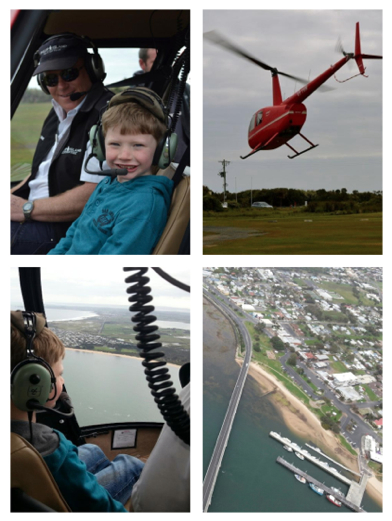 After the unfortunate shoe incident a few weeks ago when I came to the sudden and unwelcome realisation that I was turning into my own mother (eeek), and in fact losing my cool-factor, I was keen to win back some of my slipping 'awesomeness.'
And, thanks to Phillip Island Helicopters, this weekend, my cool was positively Arctic!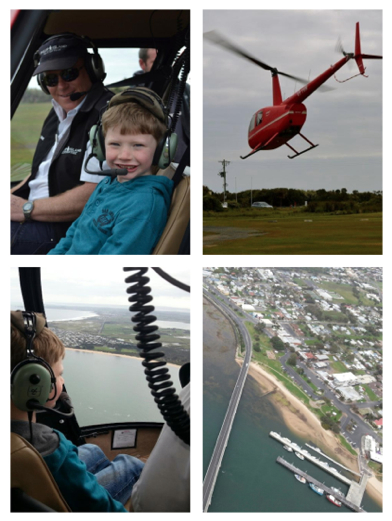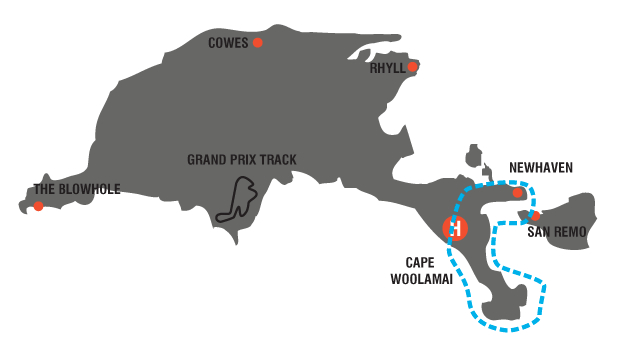 The helicopter took Hubbster and the children on a scenic flight around the coast over Cape Woolamai, San Remo and Churchill Island.
"How was it?" I asked excitedly (and just a little peeved that I had missed out).
"Awesome!" the boys cheered.
"Was it good Bubble?" I asked.
Bubble grinned broadly.
"She sang the whole way around!" said Hubbster.
"Yeah. I had microphone Mummy."
I suddenly remembered the microphone attached to the ear muffs.
"All we could all hear was Bubble singing into our headsets," said Hubbster.
"What did you sing honey?" I asked smirking.
"Hokey Pokey," she answered proudly.
Funny little girl!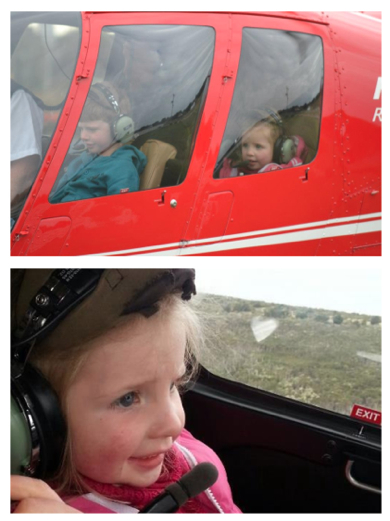 Needless to say both boys have made me print out photos of them to take to school and kinder this week for show and tell!
Phillip Island Helicopters operate scenic flights over Australia's most varied coastline with prices starting from just $70 per person. There are 7 flights to choose from, all with unprecedented views of Phillip Islands spectacular scenery. Highlight's include the Phillip Island Penguin Parade, the Phillip Island Moto GP Track, Cowes and some amazing surf beaches. The helicopter flights are a great idea as a special gift or family activity.
For more information go to www.phillipislandhelicopters.com.au or phone (03) 59567316.
For more information on Phillip Island go to www.visitphillipisland.com.au
Disclosure: My family received a complimentary helicopter flight. However all of the thoughts and opinions expressed are my own.