Panny's Amazing World Of Chocolate



Tell me that as a child you didn't envy Charlie Bucket, and that like poor unfortunate Augustus Gloop you wouldn't have risked falling into the delicious chocolate river to dunk your head in too. I would have swapped my Commodore 64, the Rubiks cube (that I hide behind the sofa and peeled all the stickers off and re-applied so neatly that my mother called the Mensa hotline), and my best shell suit for a golden ticket to Willy Wonker's chocolate wonderland!
So you can just imagine my delight when my family and I were invited to Panny's Phillip Island Chocolate Factory last weekend. Panny…you had me at chocolate!
Panny's Amazing World of Chocolate exhibition took us on an educational and entertaining tour of both the history of the cocoa bean and the complex chocolate-making process. Interactive displays, quizzes and experiences which indulged all the senses (yes, we got to taste the chocolate too…and lots of it!) made the experience fun and engaging for all ages.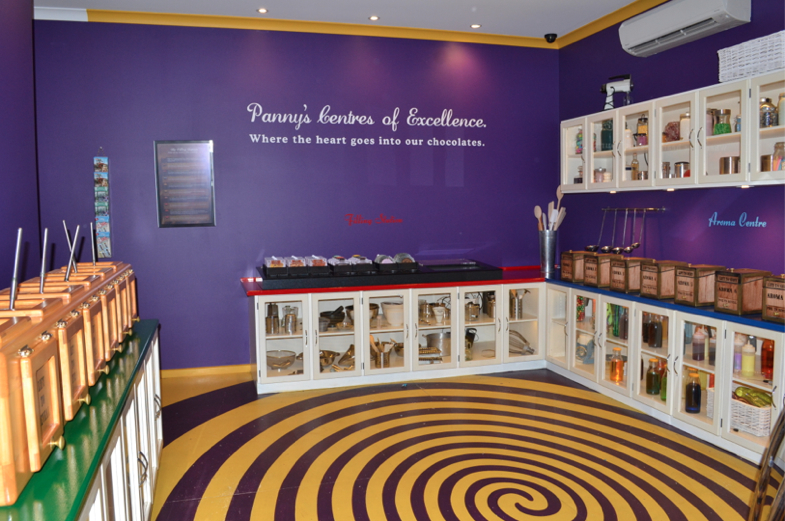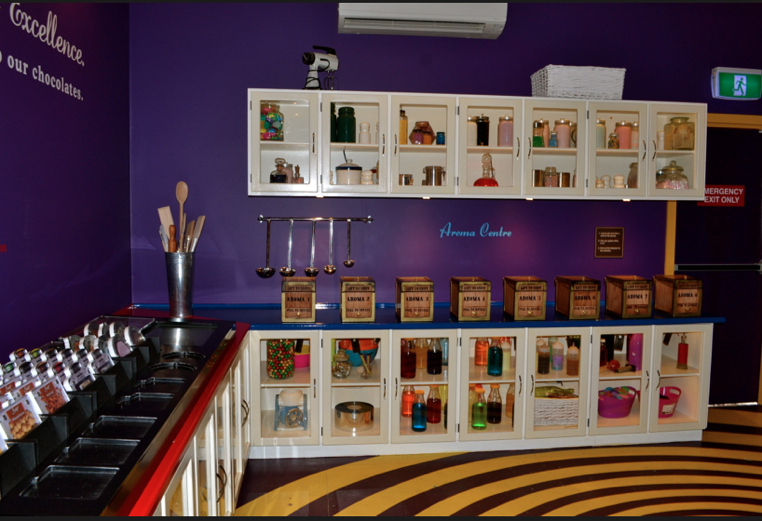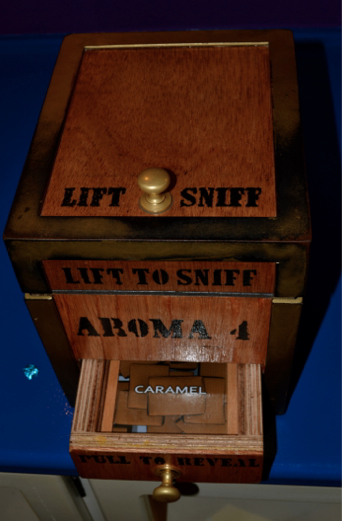 Smells to make your mouth water.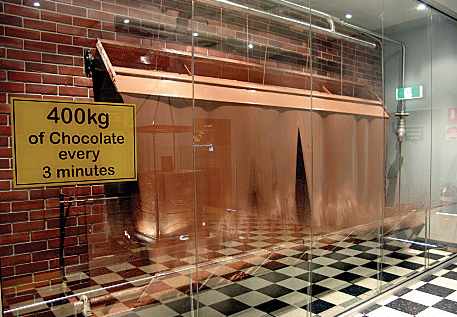 Are you drooling yet? Willy Wonker ain't got nothing on Panny! All that is missing are the Oompa-loompas!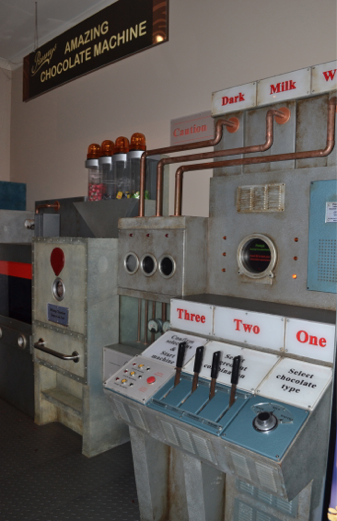 Create your own weird and wonderful choclate taste sensations with the amazing chocolate machine. (When I say weird, I mean that vegemite was one of the taste options!)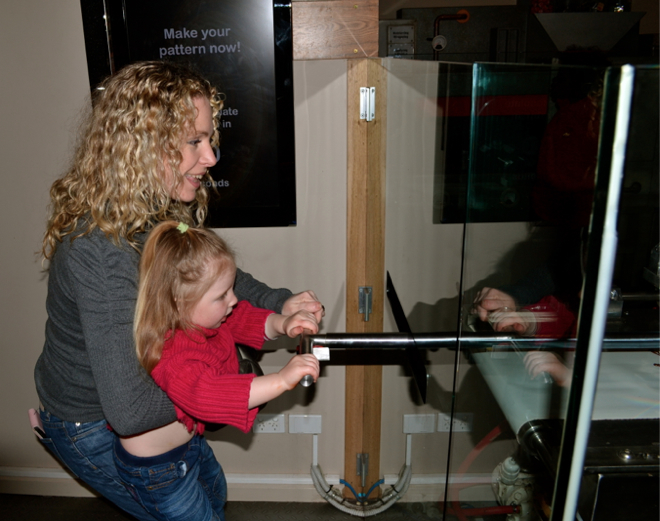 We also tested our creativity by controlling the chocolate stream directed onto the conveyor belt…and then waited at the end so we could scoff it!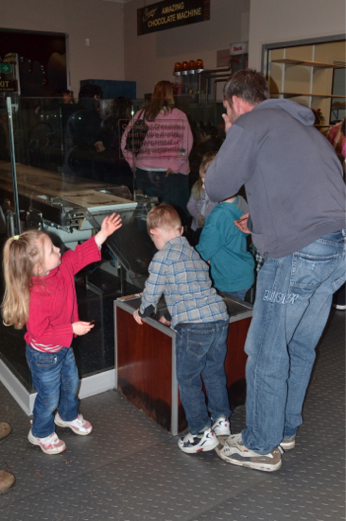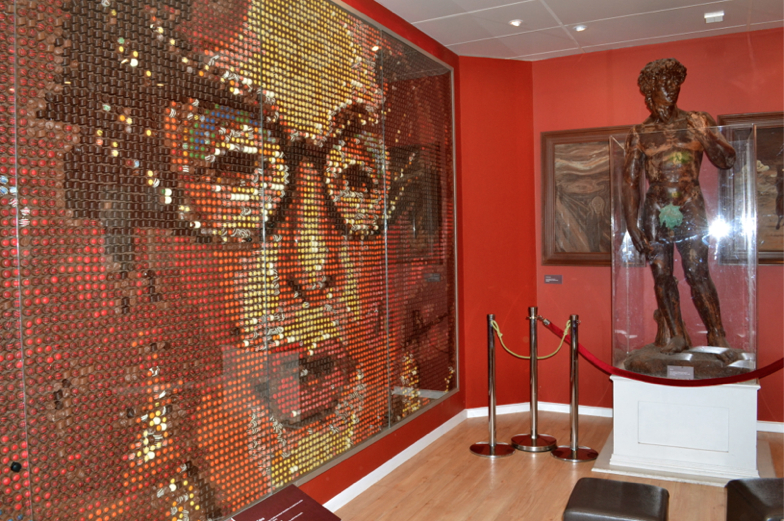 They are all made of chocolate!!!
Look..a close up…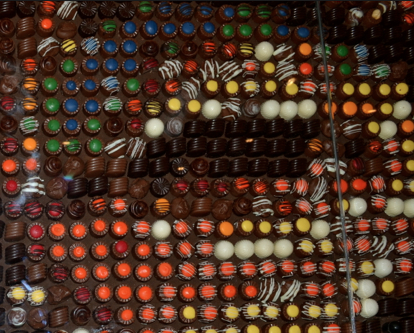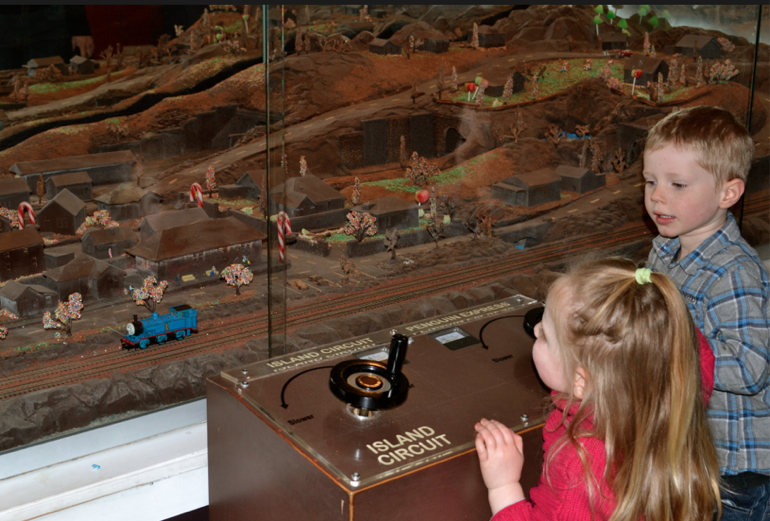 The kids had great fun driving the train around the chocolate island…
Whilst I daydreamed about possible ways to smuggle a tonne of chocolate out unseen. If you do come up with a fool-proof plan, please count me in!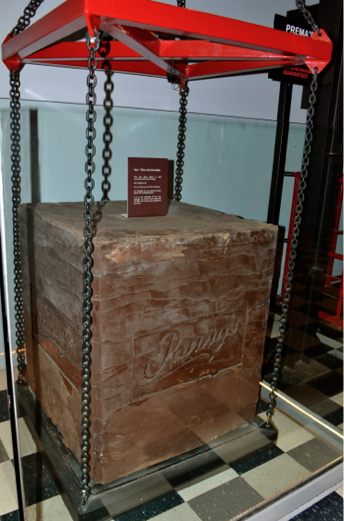 Sceptical about the density of this enormous block of chocolate?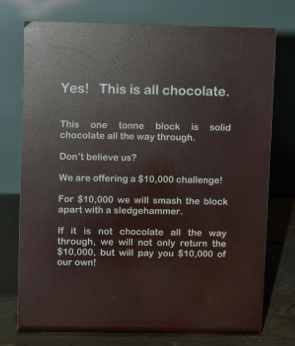 Tempted?
I have deliberately left other parts of the exhibit out because a) I don't want to spoil the surprise (you really have to experience it for yourself and b) because it is almost impossible to take good photographs whilst unwrapping choclate balls and stuffing your face!
If you are still peckish after the exhibit Panny's also has a cafe that serves the most delicious food, with everything from chocolate treats, pastries, cakes, wraps and curries on offer. Hubbster and I ordered the curry (which totally lived up to its reputation), and the children tucked into scones and hot chips, but you can check out their extensive menu for yourself here.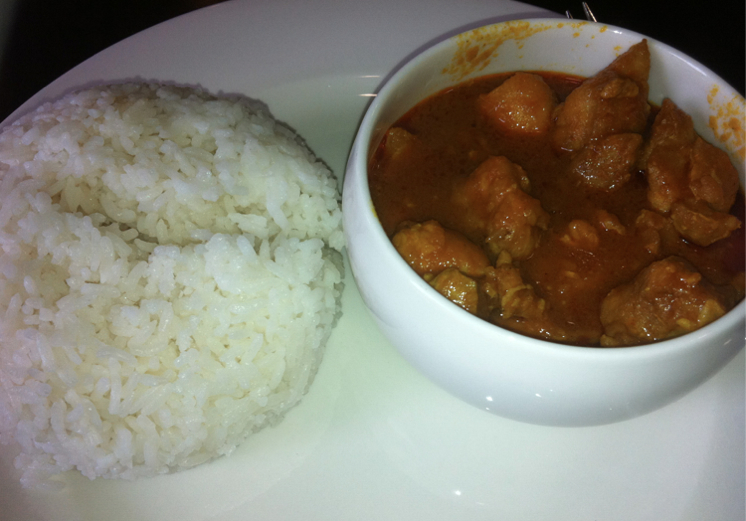 Panny's Phillip Island is located just 1km past the bridge to Phillip island.
930 Phillip Island Rd

Newhaven VIC 3925
Phone 03 5956 6600
Click to check out their website
Click to check out Panny's Facebook Page
For more information on Phillip Island go to www.visitphillipisland.com.au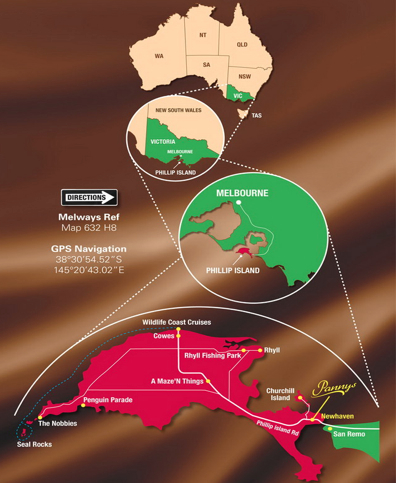 Disclosure: My family and I received a complimentary entry and lunch at Panny's Chocloate Factory. However, all thoughts and opinions expressed here are my own.