Important Note From Pink Targets Paparazzi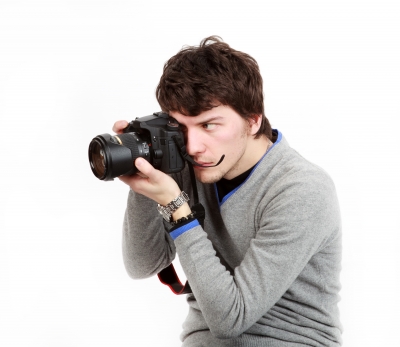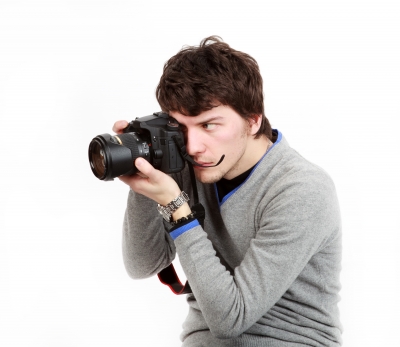 As a parent, and an avid facebook user, I am always very careful about the photographs I share of my children, and who I allow to view them. Of course I have family snaps of them sitting on the toilet for the first time, or wandering out innocently with a bare bum ~ but would I share them on the internet? Not a chance in hell.
As their mother I feel it is my duty to protect them from the prying eyes of those who may not have their best interest at heart as I do. I want to protect their innocence, their privacy and their modesty.
The thought of a stranger following my children around, just to take photographs of them makes my skin crawl. Under no circumstances would this be okay.
And I most certainly do not want the world to see a photo of them that I have not been able to control and vet before-hand.
With this in mind, as a fellow parent, I wholeheartedly stand behind Pink's recent blog post, written as an open letter to the paparazzi, in which she calls for the media not to publish photographs of her new daughter.
Due to the unsettling, surprisingly aggressive and unsafe measures that the paparazzi seem to be willing to go to in order to secure that "first shot" of our daughter–stalking us, chasing us in cars and sitting outside of our home all day and all night, as new parents Carey and I decided that we would release personal photos of our Willow, and donate all of the money to charity.
Whilst Pink acknowledges the importance of her fans to her success, and understands the excitement surrounding the birth of Willow, the fact remains that this innocent baby is not public property.
Addressing those that may tout the notion that if you want to be famous and reap all the monetary rewards associated with success, you also have to expect paparrazzi attention, Pink states:
We recognize that celebrity has its upsides and downsides and do our best to manage just being people without hiring stylists and bodyguards before one of us goes to the store to buy some milk. I've seen some photos of myself that make me smile and some that make me less smiley. But you see, it's one thing to harass and stalk us, the adults, the celebrity that signed up for this life, but children should be protected and safe. There should be a clear distinction between us.
She goes on to say:
In EVERY other country that I recall, children's faces are blurred out in magazine photos. Why is USA the only country that continues to financially incentivize intrusive paparazzi behavior to capitalize on photos of babies, infants and children? Why is this acceptable to any of us? Why is this even legal? These are questions I ask myself as a new parent. Why are celebrities/public figures having to seek restraining orders to keep strange grown men with still and video cameras from sitting perched outside of their children's pre-schools and elementary schools, preying on little innocent kids? After all, if a stranger was sitting outside of a school taking photographs of random little girls and boys, wouldn't he be arrested?
I for one would hope so…or I might just be tempted to grab my parental torch and pitch fork in the middle of the night to ensure s/he didn't do it again!
Pink then calls on us, her fans and the public, to take a moment to consider our part as consumers.
In the face of camera lenses as long as my arm and flashbulbs as bright as the sun, Willow is powerless. All she has to protect her is us. But that's not all she has; she has you.
To anyone out there that buys a magazine, or goes onto a website to look at pictures of other people's children, may you at least think for a second about what you may inadvertently be supporting. We are so appreciative that people are interested in seeing our daughter. We WANT to share our joys with you, but as parents (and new parents), we should be able to govern these decisions, shouldn't we? And to be clear, I'm speaking directly to these "stolen" photographs–paparazzi photos.
So when you see our middle fingers up in all of our pictures, now you know the motivation. It's all we can do to stop images of a newborn baby from being printed without our consent. Can you imagine a world where they would blur out our middle finger to protect a "consumer" over blurring out an innocent child to protect their integrity and privacy?
You can read the Important Note From Pink in its entirety here.
As a mother, and fierce protector of my children, I applaud Pink's intelligent, honest and thought-provoking post on her website.
Do I expect this letter to change the world? No. But if it plants a seed of awareness, if a politician or an activist or a legislator or a teacher or police officer is prompted to even think about it–let alone engage, I have done my part on behalf of my daughter.
So now, I am doing what I can, as a parent and someone who believes in the protection of children and their privacy, and sharing Pink's letter with you. Let's do our bit to get this circulating around the web and the world in the hope it may change some importance perceptions on what is acceptable papparrazzi behaviour regarding children.
What do you think of the points Pink raises in her post 'to whomever cares?'