Marzena Hair Remover Lotion Review (Plus Giveaway)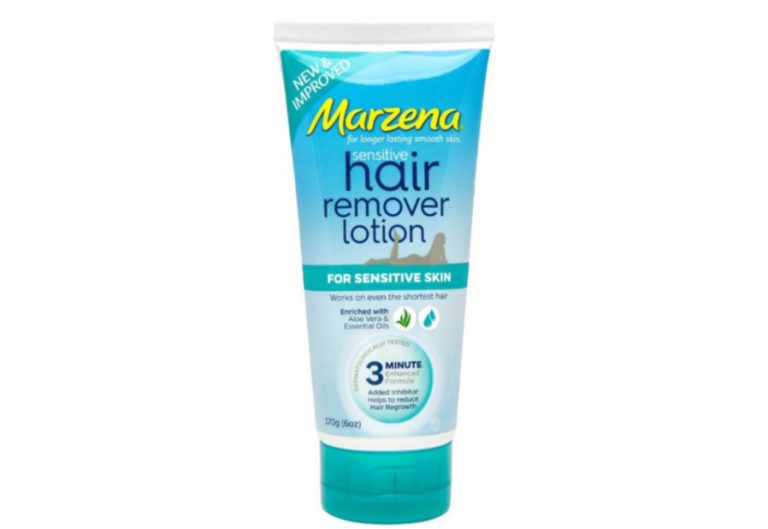 Marzena Hair Remover Lotion Review (Plus Giveaway)
 Sponsored post
I've reached the age where my daily facial routine has extended past washing, moisturising and applying make-up, to also scanning my chin for random sprouting hairs! Argh! (Please, tell me I am not the only one?) Whilst I'm getting pretty handy at wielding the old tweezers, (I don't like to brag but I can do it sans mirror, in the dark, whilst watching Netflix!) I'm ALWAYS open to trying new hair removal techniques.
My body hair, just like the stuff on my head, tends to grow really fast. Like seriously, I'm the only chick I know that is capable of getting a twelve o'clock shadow….on her legs!
Whilst I'm pretty good at keeping my legs covered up during the Winter months, engaging in group exercise a few times a week means that I do need to keep on top of my under arm hair growth. I've been meaning to book myself to get them waxed for…um..months actually, but never seem to find the time. Instead, I usually find myself perched in front of the mirror with the razor in hand, desperately shaving them ten minutes before the class starts. So, when I was approached to try out Marzena sensitive hair remover lotion, I figured why not? What have I got to lose…except body hair!
I'll start off by saying that hair remover lotion is not my preferred method of hair removal. I have tried other brands in the past and always find the smell of them really unpleasant. I'm not going to say that Marzena doesn't have that chemical kind of smell you expect, because it does to a degree, but it is definitely not as pungent and offensive, and I didn't feel as though I was left smelling of it after I'd rinsed it off (as has been my experience in the past with other brands).
The other thing that made this a much more pleasant experience than I was actually expecting, is how soft my skin felt after I'd used it. The lotion is enriched with Aloe Vera and essential oils and it really left my skin feeling not only hair-free but also really moisturised and smooth.
I ended up leaving the lotion on for the maximum time specified 6 minutes, (because those armpit hairs can be stubborn), which admittedly is about 5 minutes and 40 seconds longer than my usually shaving would take. BUT, and this is the part that has really sold me on this product – the Marzena sensitive hair remover lotion contains an added hair growth inhibitor, which as the name suggests helps to reduce hair regrowth. (Yes, thank you Captain Obvious!)
I've been using it for 2 weeks now (and have used it twice) which beats shaving every single day!
The product is suitable for use on the face, bikin line and underarm, but I have also read online reviews written by women who also use it successfully on their legs. I am yet to give it a whirl myself but I certainly don't see why it wouldn't work just as well.
After reading the Marzena hair lightening review, and trying the Marzena hair remover lotion for myself, I'm actually planning on picking up the Marzena No More Facial Hair – hair minimising treatment next time I am at the supermarket. Get some of that hair growth inhibiting stuff on there, thank you very much!
Marzena products are available from Coles, Priceline and other selected pharmacies, or you can visit their website. 
Disclosure: I was gifted this product for the purpose of an honest review.  All thoughts and opinions expressed here are my own.
Marzena Prize Pack Giveaway
If you are interested in trying Marzena products too, you are in luck! Marzena are giving Mums Lounge readers the chance to win 1 of 6 Marzena prize packs valued at over $55 each.
The prize pack includes:
Marzena Shower Smooth
Marzena Large Wax Strips
Marzena Hair Lightener
Marzena Hair Remover Lotion
Marzena Facial Wax Strips
For your chance to win, simply complete the entry form below. Good luck!
a Rafflecopter giveaway