Moaning Midriff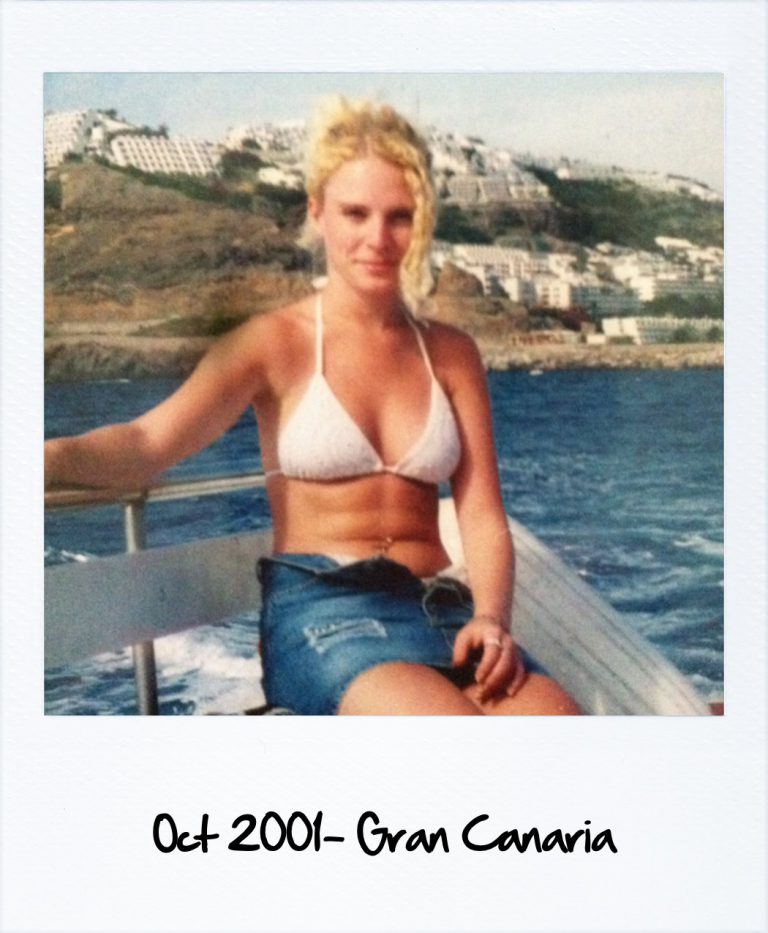 Those of you who have been visiting me here on the blog or on my Facebook page for a while, will know that Hubbster and tact are not the not the best of friends. They may have met once or twice, but nobody remembers it.
On Wednesday whilst looking through some of our old photograph albums Hubbster suffered an acute attack of foot-in-mouth disease when he pointed at a photo grinning at me wickedly, waggling his eyebrows suggestively and said "Look how hot you were!"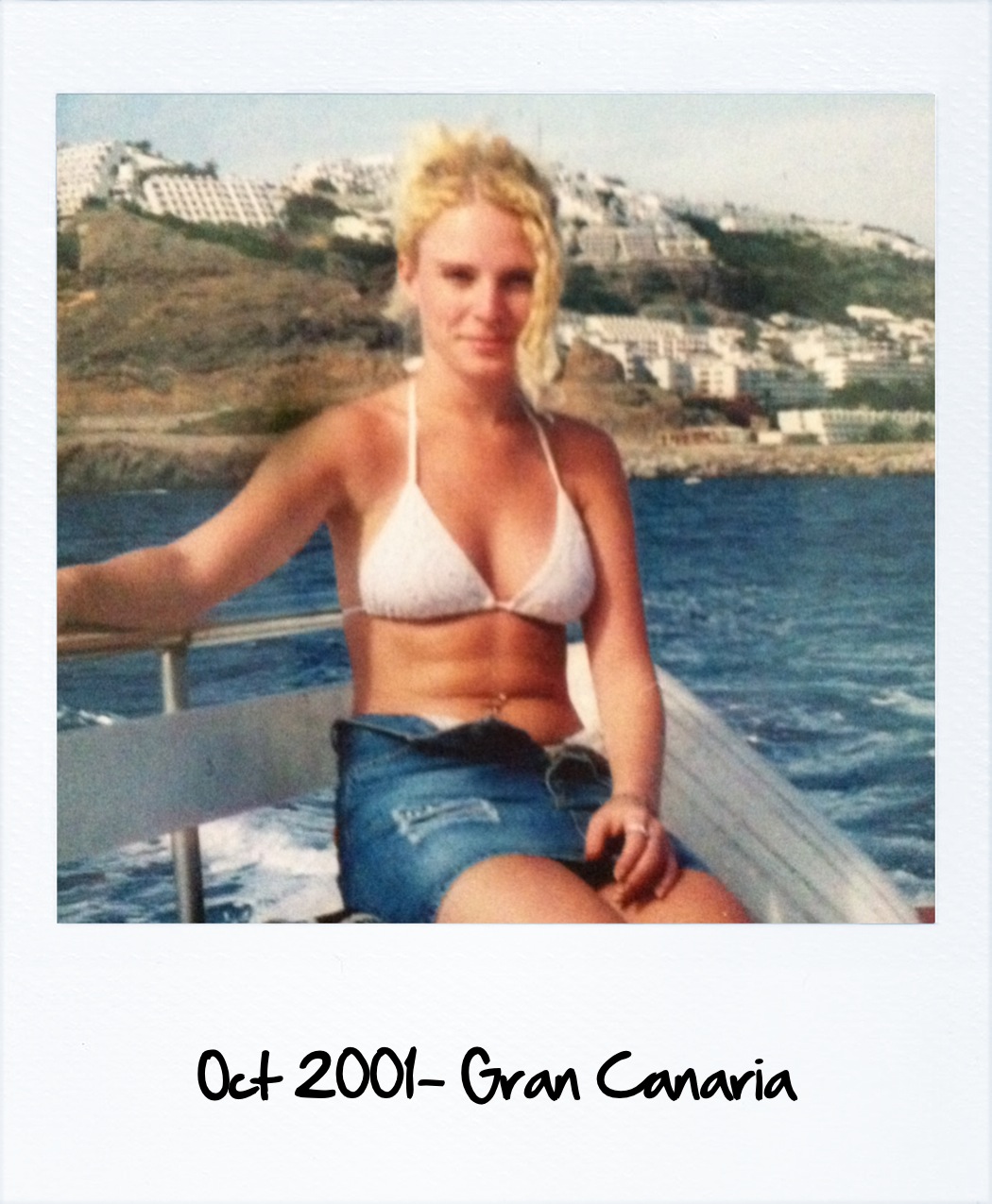 [October 2001 BC (before children) – when the only exercise I only ever did to stay svelt was spending the weekend on the dance floor of various nightclubs with a Jack-Daniels and lemonade in each hand. Oh yes…those were the days my friend!]
I, did not, as you may have guessed, grin wickedly or waggle my eyebrows back at him. On the contrary, I raised them in my best open-eyed 'would-you-like-me-to-take-you-to-the-wizard-to-see-if-we-can-get-you-a-brain' look and repeated,
'were?'
His eyebrows did the quick 'shit-what-did-I-say-wrong?' dance on the top of his forehead, whilst I walked off muttering words to the effect that maybe he would like to get some ribs removed as I was henceforth on strike.
Sensitive much?
But the truth is 11 years, and 3 babies later, my days of washboard abs are long gone. Even if I had the energy to do the necessary exercises (which I don't), I would probably rather spend the time taking off the nail varnish that has been on my toe-nails for the last fortnight, lying in the bath with a good book or drinking a hot cup of coffee.
Anyhoo, despite my initial skepticism, last week I agreed to review the Slendertone System Abs…since sitting around moaning about my out-of shape midriff has, as yet, proved unsuccessful.
So…here is me, with all my lumps and bumps, on day one.
I'll be interested to see if, and how long it takes for any improvements to become noticeable. But, I have to admit…it was pretty cool washing dishes and peeling tonight's vegies, whilst my abs did a 30 minute work out! Love a bit of multi-tasking!
So what do you think? Waste of time, or worth a shot?
Disclosure: I received the Slendertone Ab system free of charge for the purpose of review. However, all thoughts and opinions expressed are entirely my own.