My Kinda Trout Pout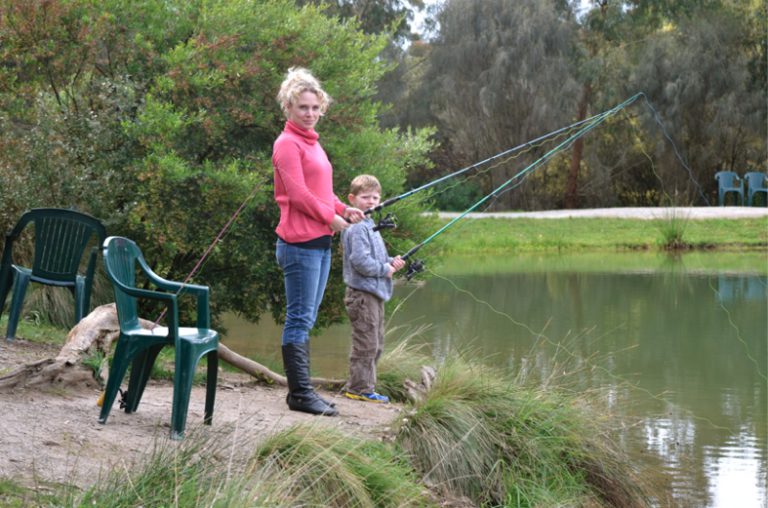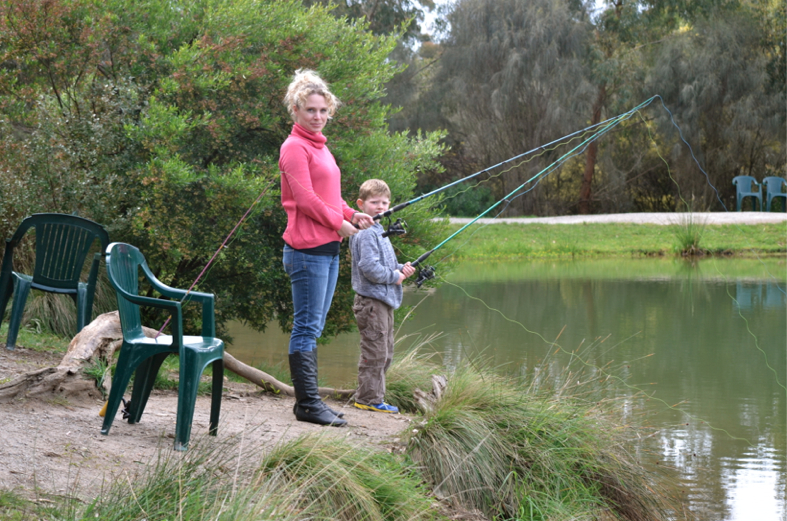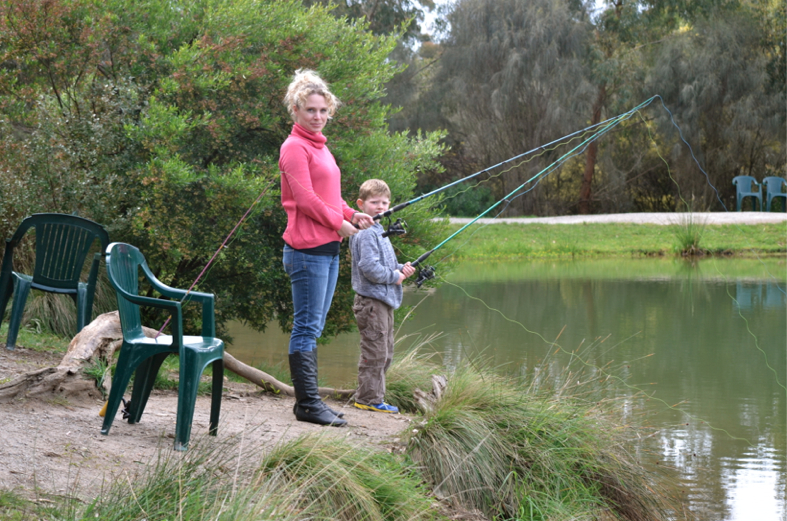 Can you believe this is the first time I have ever been fishing? In fact this is the closest I have ever been to a fishing rod! If truth be told I have been known to run, arms flailing from the sea with Jaws reruns playing in my head after some stray seaweed brushed my leg. I like to admire fish from a comfortable distance, regardless of their length or the size of their chompers.
So, although Hubbster and the kids were very excited about a trip to Rhyll Trout and Bush Tucker Farm, I admit, I was packing the big lens on the camera so that I could take my photos from afar!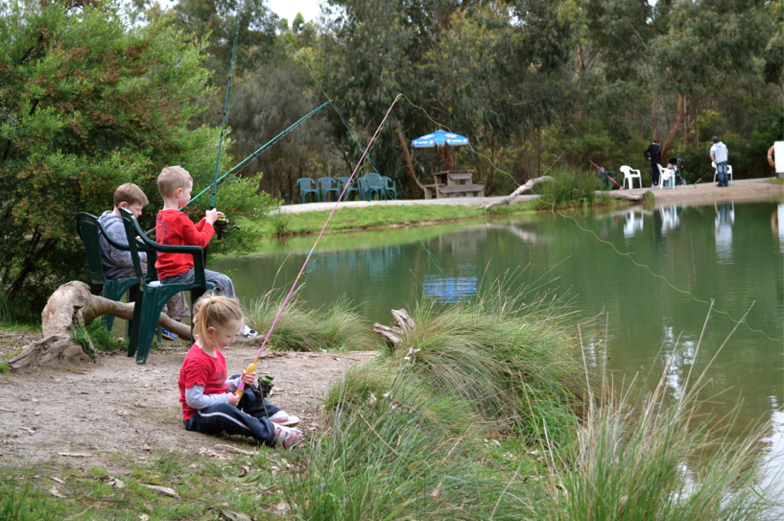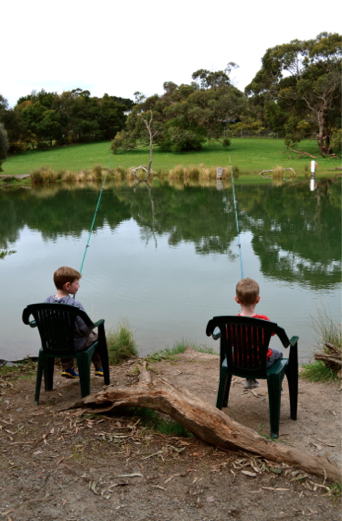 Ah! The serenity!
For the first time on our busy weekend, all three children quieted their noisy chattering and frantic running around and settled down to catch some fish. Hold the phone! Anything that has that effect on my rambunctious lot is pretty awesome in my book!
Although we started off at the side of the (more challenging) lake, grumbling tummies soon had us reassessing our game plan and after about 15 minutes of unsuccessful fishing we headed into the indoor rainforest area (easy fishing).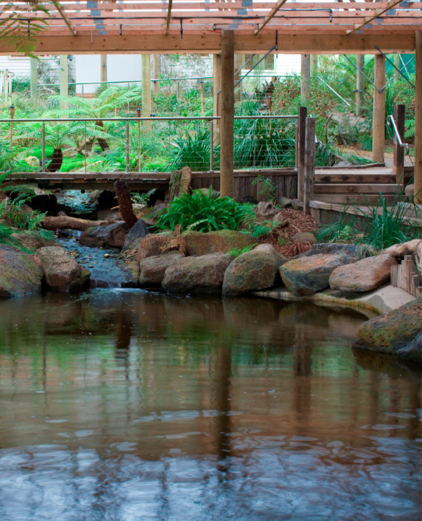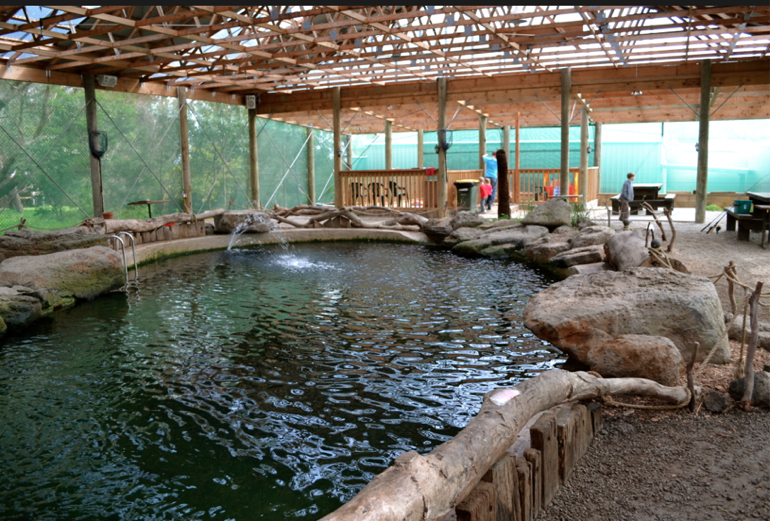 Bubble and Foghorn hightailed it to the children's play area whilst the Woo with the help of a fishing lesson from one of the staff was soon reeling in a big one. (And when I say soon I mean within about 2 minutes of casting his line!)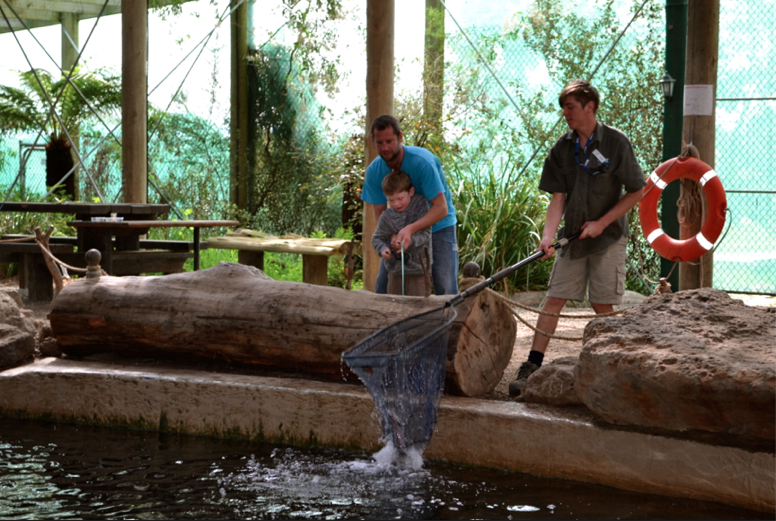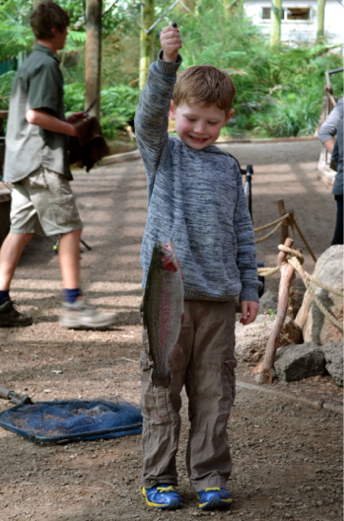 The look on his face just says it all doesn't it?
Who would have thought fishing could be such a fun way to spend some quality family time?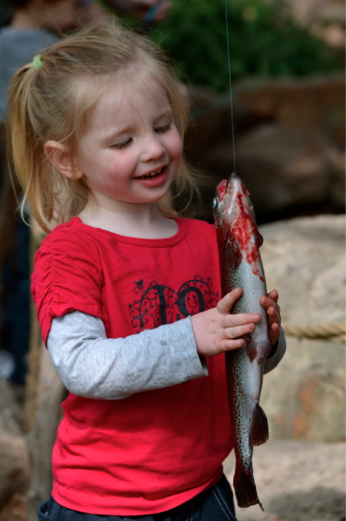 After the Woo reeled in his third rainbow trout, my maternal pride gave way to the sudden and horrifying realization (horrifying to me anyway) that I might be expected to, you know, prepare and cook his catch. Eeeew! Cook it? Yes. Gut it? Not on your life!
Hubbster noticing that I had turned a whiter shade of pale assured me that I would have to nothing of the sort. All we had to do was take it into the café and they'd clean and cook it all up for us! They'd even pour me a glass of vino while we waited. Fan-bloody-tastic.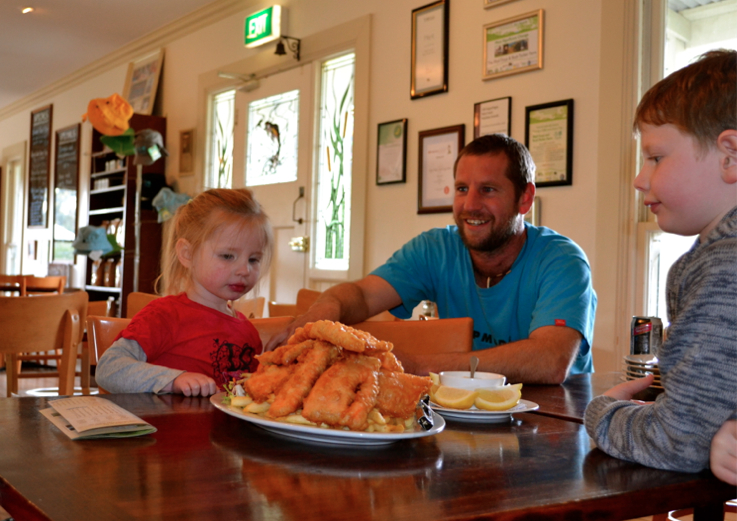 The Woo was almost bursting with pride when the staff brought over the food that he had caught, all cooked up for us!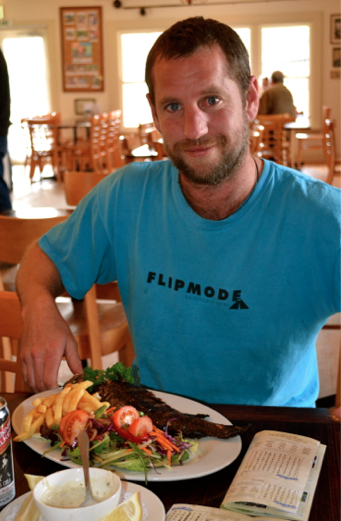 Doesn't Hubbster look like the cat that got the cream – or rather, the whole baked rainbow trout in plum, soy, coriander and ginger. Hubbster highly recommends this dish.
Rhyll Trout and Bush Tucker Farm is both family freindly and eco-friedly, and it is easy to see exactly why they would have been awarded the Best Tourist Attraction in the 2011 RACV Victorian Tourism Awards. Hubbster is already planning our next visit with friends.
We also…very nearly…almost….got a decent family photograph! Hahaha!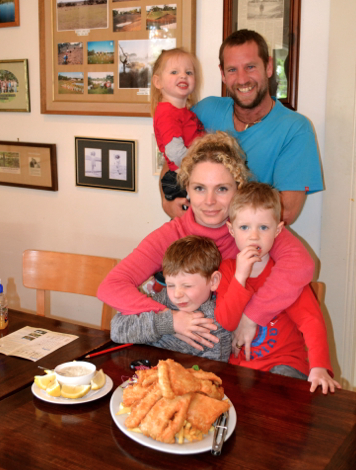 For more information on the Rhyll Trout and Bush Tucker Farm you can go to their website www.rhylltroutandbushtucker.com.au or visit their Facebook page.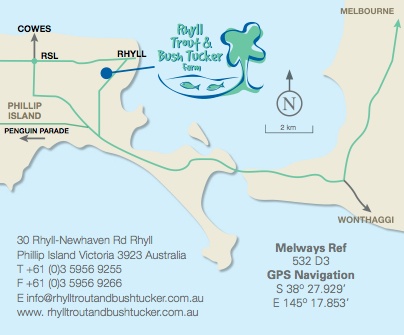 For more information on Phillip Island go to www.visitphillipisland.com.au
Disclosure: My family and I received complimentary fishing and lunch at the Rhyll Trout Farm for the purpose of review. However all thoughts and opinions expressed are my own.