Protect Your Eyes from Your Digital Devices with These Stylish Glasses from EXYRA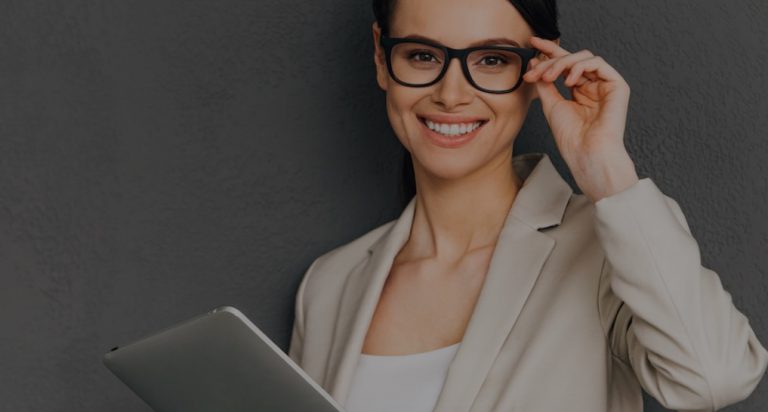 Protect Your Eyes from Your Digital Devices with These Stylish Glasses from EXYRA
Whilst nearly 60% of us now use digital devices for five or more hours a day, many of us are unaware that these devices emit a harmful blue light. The truth of the matter is that our eyes are not designed for prolonged exposure to the artificial blue light that is emitted from computer screens, tablets and smartphones.  The high energy blue light penetrates the retina and places strain on the muscles that help the eye to focus. Unnecessary exposure to blue light can have adverse effects on our eyes health, including dry eyes, eye fatigue, blurred vision, neck and back pain insomnia and headaches.
If you have ever scanned the blue-light filtering glasses that are on offer at your local optometrist though, there's a very good chance that you were met with a range of unimpressive and somewhat unattractive frames that didn't really inspire you to make the switch to a healthier option for your eyes. At least that is the experience that led Raymond, the entrepreneurial founder of EXYRA EYEWEAR to create his own range of beautiful, handcrafted acetate glasses for both men and women that block the harmful blue light from digital devices.
EXYRA glasses have been specifically designed to optimise vision when viewing content on digital screens. The lenses, which are available as either non-prescription or prescription, absorb and reflect high energy blue light that might otherwise be harmful to unprotected eyes. They also improve visual contrast and enhance the colour spectrum which is especially helpful for those who work in professions that require true colour perception, such as graphic designers, video editors, visual artists etc.
EXYRA eyewear are designed to be worn indoors or outside and also provide UV A/B protection and anti-reflective benefits, so wherever you are, you can have peace of mind that you are taking care of your eyes without compromising on style!
To check out the stylish range for yourself visit www.exyraeyewear.com