Six Exceptionally Good Reasons Why You Shouldn't Wax Your Lady Mo in Front of Kids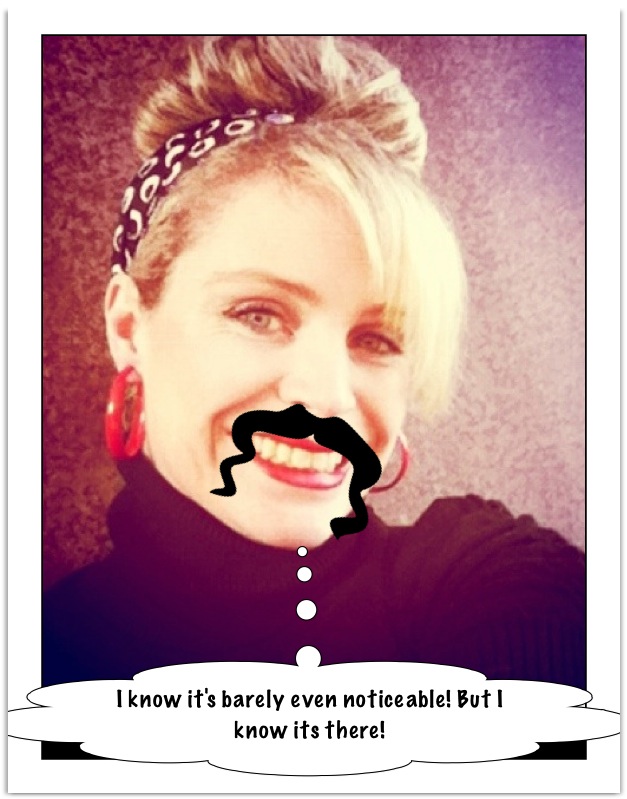 Six Exceptionally Good Reasons Why You Shouldn't Wax Your Lady Mo in Front of Kids
We all love a bit of sunshine right? That is until said sunshine does what sunshine does…and…um..shines through the patterned glass of the bathroom window and you realize with horror that your face has taken on the appearance of a fuzzy peach! You will feel that natural urge to whip out the whipper-snipper or the hot wax and de-fuzz those unwelcome hairs right out by the roots.
But, take heed, here are my top six reasons why you should not Wax Your Lady Mo in front of your Kids!!
What are you doing Mum? What is that?
Children, as we all know, ask lots of questions…and they often don't stop repeating these questions until they have been given what they deem to be an acceptable answer. Trust me, whilst perched nervously in the mirror with a top lip smothered in hot wax, thinking 'Oh shit…now I've got to get this off," your usual 'creative answering ability' will be at an all time low, and you will answer bluntly with the truth in the hope that they will stop pestering you.
"Mummy is getting the hair off her lip." Do not underestimate children. Even small children will think this is highly amusing and walk around for the remainder of the day chanting "Mummy has a hairy face like Daddy! Hahahahaha!" at the tops of their lungs. Weeks later, whilst you are in the longest queue in the busiest shop you've ever been in, they will pull it from the recesses of their mind, and begin all over again. This time when you tell them to "Shhhhhh," they will take this to mean "Shout it louder so the man in the Wendy's kiosk at the other end of the shopping centre can hear you too!"
Wax can inhibit some normal motherly functions
Should the need arise, it is impossible to open your mouth wide enough to get out enough volume so that the children can hear you giving them instructions over the sound of the TV, the cat meowling for food, the neighbours teenage boys music (if that's what iyou can call it) and the children playing or fighting, or play-fighting. Yes, that's right. If you are prone to the occasional yell – you're stuffed. You will end up looking more like a cat's bottom than a figure of authority. True.
Visitors
Someone will invariably knock on your door right after you have torn off the strip from one side, even if like me, you live in the middle of nowhere and unplanned visitors are about as rare as your husband picking his socks up and putting them into the laundry hamper. Y'know what I'm saying, right?
The right side of your lip is still coated in thick purple hard wax, and the left side is redder than your eyes, which are now watering. You can't quite bring yourself to tear the other side off yet, having the benefit of hindsight, so you decide to ignore the door. Said visitor becomes worried hearing all the noise from the children, (although they can't quite make out the words) and decides to ring you to make sure everything is ok. One of the children will then invariably answer the phone and hand it to you sweetly before informing the caller 'Mummy is getting her hairy face off.
Dispose of discarded wax thoughtfully
Before you know it they will have got their hands on the wax that you have torn off, and will be playing with them (Eeeeew!) I am told they are perfect replicas for hairy caterpillars.
Children are helpful by nature
Witnessing you perform this act of torture preening on yourself will awaken in your little people, a curiosity and awareness of the aesthetically pleasing state of other people's top lips. It stands to reason to them, that if you are prepared to do something that made your eyes and lips turn so horribly red…it must be VERY important. Beware, you will forever run the risk of them pointing out, ever so helpfully, to great Aunt Flo on their next encounter that she has a lip like a road-sweepers brush.
Children can get overly enthusiastic
At the first sight of a hair daring to poke its head through the skin on your face, your children will sound the alarm with a chorus of "Get it Mummy. Pull it out and kill it. You can do it!" and you will be forced to smile weakly at the lady in the supermarket who now thinks your children are wild, violence-obsessed, vigilante gonna-bees…all because you let them watch you wax your lady mo!
Disclosure: Several, Quite a few, alright, a lot of hairs were harmed during the making of the blog post!