Target – Father's Day Gifts for Every Dad & Every Budget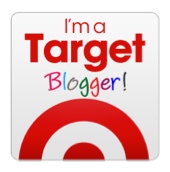 Sponsored post
If you'd asked me yesterday if I was ready to leave the warm weather and fantastic family friendly accommodation on the Gold Coast I would have said an emphatic "No." Another five would have done nicely!
But tonight, with a home-cooked dinner of roast chicken and veg in my tummy, and the kids tucked up snuggly in their own beds, I have to admit, it is nice to be home. Hubbster is driving up to the airport (again) to pick up family flying in from Norway, and I can't help but feel a little relief at finally having some alone time. We've had so much fun this week, and I have particularly loved the break from routine, but I am the kind of person who is very comfortable with my own company. In fact, I might go as far as to say that I need it.
As I sat in my spot on the sofa, with Big Brother on the TV and my laptop on my lap, I started to flick through the to-do list in my mind. I call it the 'curse of the mother' – even when we are supposed to be relaxing, we are mentally working through tasks that have to be done, don't we?
Tuesday…article deadline…play date after school…Wednesday…blogging event….family dinner….Thursday…Friday…housework (after avoiding it all week)….Saturday…family time (day)…Mums on the Run catch up (evening)….Sunday….what am I doing Sunday? Why do I feel like we have something planned? Um…
*check calendar on my phone*
ARGHHHHHHH!!! How did Father's day sneak up on me so quickly? I mean I've known it was coming, of course i did, but how did I leave myself absolutely no time to actually go shopping for something?
And, as you may have guessed from Hubbster's recent wedding anniversary gift, I do take gift-giving seriously. I love, love, love seeing the look on someone's face when they open your gift and are genuinely elated…but with such a full week ahead, surely I hadn't left time to find the perfect gift. Maybe socks and jocks would do this year?
A plan of action was needed…and quick!
So I headed to the Target website in the hope of finding the perfect gift, so that I could take an hour out of my busy schedule and dart into the store knowing exactly what to head for.
Father's day gifts for every budget – that's sounds perfect I thought.
Thinking about all the money we'd just spent on our family holiday I clicked on under $10.
But…we'd had such a lovely night together on our own on our anniversary didn't we? I changed my mind and clicked on under $100.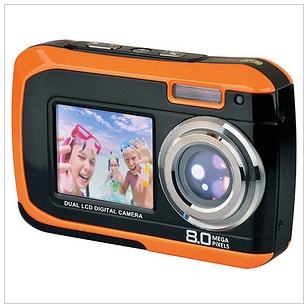 Ohhh…a waterproof camera for my water sports mad Hubby for $79. That would be a great idea. My eyes scrolled down to the Remington Dual Foil Shaver…and I remembered the hair he'd left around the bathroom sink this morning and clicked back to the under $50 section.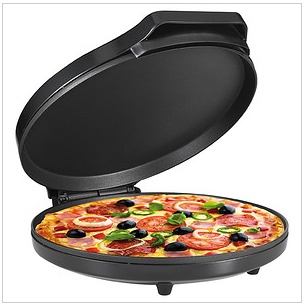 A $30 Bellini pizza maker (rediced from $49)…or was that more for me…so I could have the occasional night off cooking without resorting to takeaway?
I thought about Hubbster eating a cold piece of pizza (that we bought on the way home from the airport this morning) before coming into the bedroom to kiss me goodbye (and his anchovy breath…wretch) and I clicked on the under $30 gifts section.
In my minds eye I saw the tatty T-shirts hanging in Hubbster's wardrobe..you know, the favourite ones you daren't throw away even though they've had them since they were fifteen and are literally hanging by a thread, but are apparently their favourite ones (especially when your mother is coming over!)
Maybe a nice top?
One of the children let out a barking cough from their room and I can't resist getting up to check on them. The boys lay snuggled in their beds, the Woo a mop of blonde hair poking up above the covers, Foghorn with one leg in and one leg out, and I marvel at the fact that even without those big blue eyes of theirs staring up at me, they have the ability to melt me from the doorway. I glance in on Bubble, lightly snoring through her head cold, and go back to the laptop.
So…maybe it wouldn't hurt just to have a look at the 'more great guys, more great buys section.'
And there it was!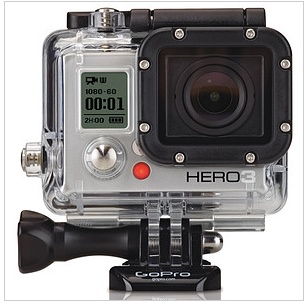 The thing that Hubbster has been banging on about relentlessly for…who knows…I try to tune out most of the time….the GoPro Hero3 camera. My man-child, has a go-kart, loves water sports, surfs, (it has a waterproof housing) and has been banging on about this camera forever! (Oh…I already said that? Now you know how painful it can be!)
So…I suppose you could say it is, in a way, a gift for me…whatevs, I'll be heading into my Target store first thing tomorrow morning!!! But…I will also be attaching a note to the gift informing him that it is his Father's day AND Christmas gift! I think he has now well and truly exceeded his awesome-gift quota for one year!!!
Disclaimer: This is a sponsored post. I was provided with a $100 gift voucher to shop in store (which is awesome because I love to shop at Target! Score!) All thoughts and opinions are my own.