You Can Now Get YOUR HEAD on a Lego Minifigure! FOR REAL!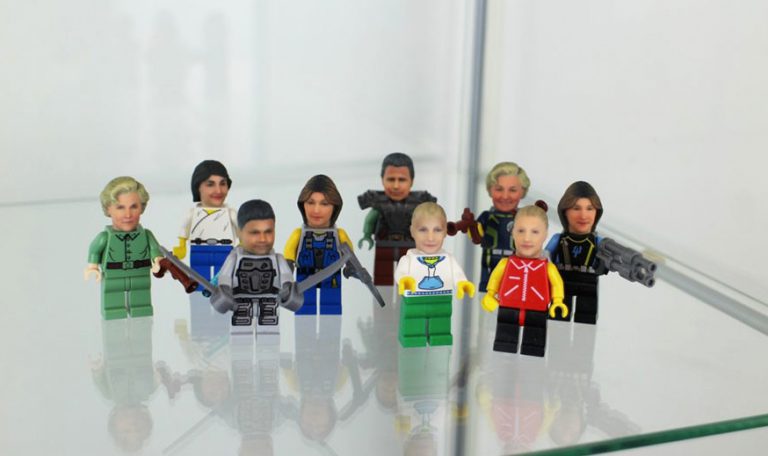 Just when you thought you couldn't your kids couldn't love Lego any more than you they already do, along comes Funky3DFaces Etsy store to blow Legos cool-factor off the charts!
Move over yellow-faced Emmit clones! The UK based store (for the princely sum of approximately $42) allows you to custom create YOUR OWN HEAD for your Lego mini figure.
Just give Funky3dFaces 2 images (one straight on and one profile shot), 4 weeks and a fistful of hard-earned dollars and they'll send you a 15mm eerily realistic replica of your head in a sandstone material – although you'll be expected to provide the Lego body to accompany it.
For the real die-hard Lego fans, you can even order 3D Lego head wedding cake toppers!  For real!