Just 15 of the Funniest DIWhy Projects We Found on the Internet Today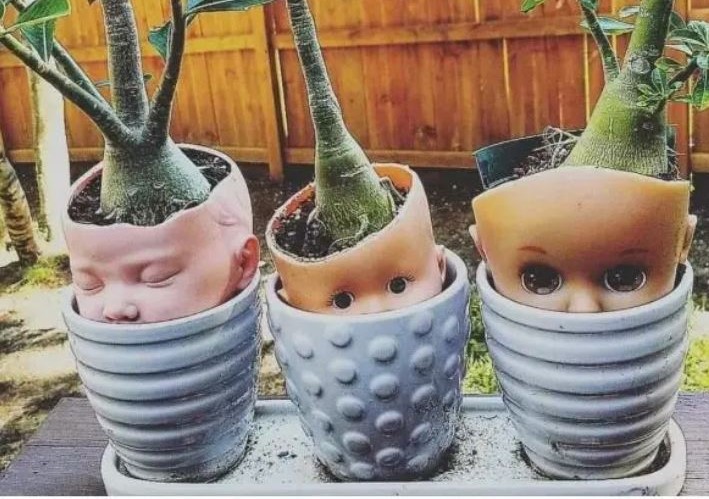 Just 15 of the Funniest DIWhy Projects We Found on the Internet Today
We'd all like to think we are handy with a hot glue gun. There are lots of inspirational ideas out there to satisfy the craft enthusiast in us all, but these projects are not some of them. These hilarious pictures really do put the 'why' in DIY.
1. Create transparent zip lock bags as pockets on jeans

2. Repurpose doll heads into terrifying planters

3. Hope he has the Fire Dept on speed dial

4. The most horrifying mask in the history of ever

5. Anything that could be mistaken for tampons can not be a good idea

6. Wait, what??

7. It's a no from me, dawg

8. What a hilariously terrible idea!!

9. Can't stop laughing at these striking coat hangers!

10. A staircase covered in jeans, what a terribly novel concept.

11. This station wagon was turned into a pizza oven.

12. These are kinda cool tbh

13. Just hideous, but very creative

14. What a lovely crocheted spare tyre cover!

15. Wonder why he got fired?

Are you inspired to fire up your hot glue gun yet? Which one is your favourite? Let us know in the comments!