11 Year Old Given Keys to the Family Car by Fed up Relatives After Playing 'Grand Theft Auto' on the Playstation All Day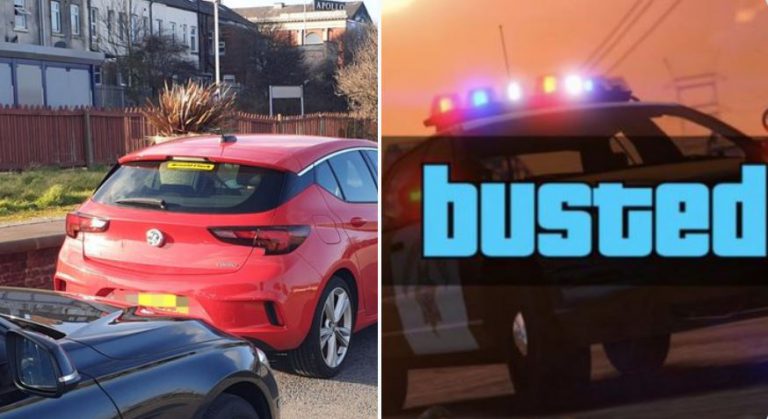 11 Year Old Given Keys to the Family Car by Fed up Relatives After Playing Grand Theft Auto on the Playstation All Day
In a series of poor decisions, a family member has opted to hand over the keys to the family car to an 11-year-old boy after he annoyed them by playing Grand Theft Auto on the Playstation all day.
Police pulled over the boy while he was casually driving around a parking lot. He had been given the car after his family became "fed up with the child playing Grand Theft Auto all day," cops say.
The Lancashire Road Police in Blackpool, England tweeted on Sunday that they pulled over a red Vauxhall Astra being driven by the child.
The driver of this car was 11 years old… (yes, eleven!) A family member was fed up with the child playing Grand Theft Auto all day on the Playstation, so brought him out to practice driving on a car park Blackpool… The adult has been reported for traffic offences. #T2TacOps pic.twitter.com/TBqKmmOUfG

— Lancs Road Police (@LancsRoadPolice) March 1, 2020
Apparently, the boy's relative was frustrated with him playing the violent R18+ rated video game on PlayStation, so they brought him to a parking lot to practice driving a real car, the tweet said. As you do.
Grand Theft Auto is an action game series based on gang violence, nudity, torture, extremely coarse language, and drug and alcohol abuse. It is not a game for children. Playing as hardened criminals, players kill not only fellow gangsters but also police officers and innocent civilians using both weapons and vehicles. They commit premeditated crimes and visit strip clubs where players are allowed to fondle semi-naked stripper's bodies.
We can see how someone might become fed up with having to listen to that all day, but handing over keys to the family Astra isn't the best idea either.
Perhaps this "family member" might not have been the smartest babysitting option these parents had at the time.
"The adult has been reported for traffic offences," police say in the tweet. Teens are allowed to begin learning to drive at 17 in the UK so despite all of his experience in video games, he is still several years away from getting his license. And yet another year after that from being legally permitted to play Grand Theft Auto in the first place.
Source: Twitter/Lancashire Road Police