$15,000 LEGO Sculpture Destroyed by a Kid Within an Hour of Expo Opening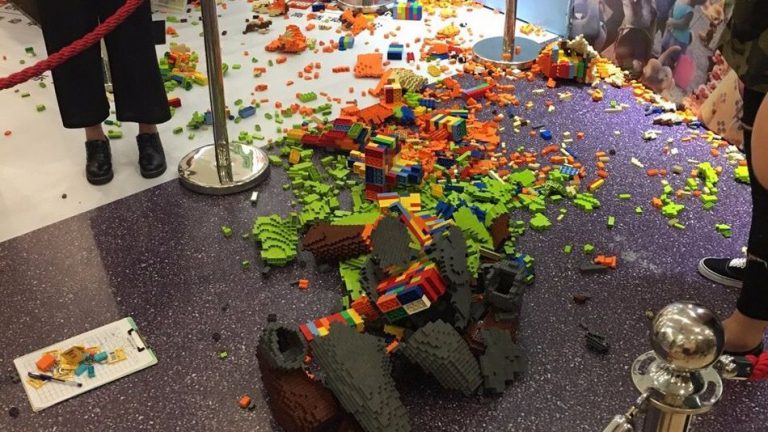 We all know kids aren't born with cleaning abilities or the knowledge to know what things they should and shouldn't touch. All these life skills are taught to them by parents.
Of course, kids can also be hell bent on creating a mess and not giving one care as to the state of the room and who will clean it up. (I'm looking at you kiddo, you made the mess, you clean it!)
An unfortunate incident has happened at a LEGO Expo in Ningbo, China, where a giant fox figurine of Nick from Zootopia, was single-handedly destroyed by a Chinese boy.
It's been reported the child pushed over the figurine which caused it to smash into a million LEGO pieces when it hit the floor. The incident happened within the first hour of the Expo opening to the public.
The artist, Zhao, who created the LEGO sculpture, spent three days and nights painstakingly building the figurine together. It cost more than 100,000 yuan ($15,170) to build the sculpture.
The parents were apologetic about the incident and Zhao has declined compensation, understanding it was an accident on the child's part, but he was still heartbroken that his hard work had been destroyed.
Hopefully, he will be able to re-build it again.