Bereaved Mother of 14 Year Old Bully Victim to Shave Her Head to Raise Funds for a 24 Hour Skype Helpline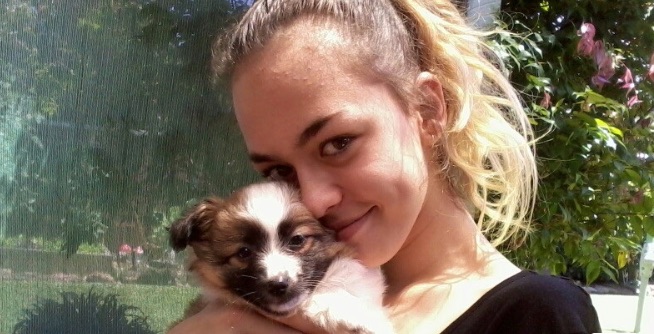 Bereaved Mother of 14 Year Old Bully Victim to Shave Her Head to Raise Funds for a 24 Hour Skype Helpline
On the 7th December 2015, just a few weeks before Christmas, 14 year old Jessica Tolhurst died by suicide. "Chook," as she is affectionately referred to by mother Mel, had been the victim of unrelenting bullies, who not intent on making her miserable during her time at school, would also use social media to continue the torment when she was at home. As a result, Jess, barely even a teenager, battled anxiety, depression and an eating disorder for several years.
Since the tragic loss of her daughter, Melinda Graham and her husband Dave, have founded the Bobdan Foundation to raise awareness about bullying and teenage suicide, and have been very active trying to get laws changed to protect victims of bullying.
Now The Bobdan Foundation and Angels Hope Global Kids Charity have joined forces to raise money for a project called 'It adds up.'  Both Mel and her husband Dave will shave their heads in an effort to raise funds to resource a 24 hour Skype national helpline called itaddsup.info.
"I have not been one to see myself shaving my whole head of hair but this fundraiser has shown me that its only hair and I have a lifetime of chances to grow it back but without my baby girl I have never got a second chance at having her in my life ever again," wrote Mrs Graham on the Brave Shave for Bullying GoFindMe page. 
"So at the end of the day its only hair to me and it will come back.
My wish for this fundraiser is that everyone can support it one hundred percent in however you feel you can, whether it's just being their or donating or shaving your head.  Any support is so appreciated by my family and I and of course the many children out there who need something like this to turn to."
The Brave Shave for Bullying will take place on the eve of National Anti-Bullying Day on Thursday March 15 at Wollongong City Mall. For more information on how you can support this very worthy and much needed cause you can follow the Bobdan Facebook page or make a donation on the Brave Shave for Bullying GoFundMe page.