Boy Sexually Assaulted In Cinema Bathroom While His Mum Waits Outside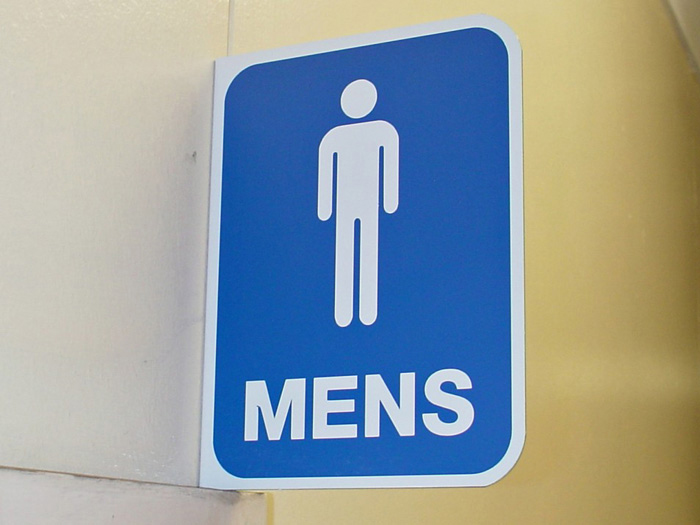 The decision of whether to let boys use a public toilet on their own is one that always sparks a lot of debate. The same argument usually occurs when mums are told they cannot bring their young boys into the changing rooms at swimming pools.
As a mum of 2 young boys myself I know that there is no sign on any wall or any rule in the world that will stop me from taking my sons into the toilets or changing rooms with me.
Just a few days ago an 11 year old boy was assaulted in a cinema toilet in Melbourne's north-east while his mother waited outside.
The perverted and brazen attack occurred around 4:30pm on Sunday at Main Street, Greensborough, when the boy and his mother left mid-film so he could use the bathroom.
After the boy entered the toilet, a strange man approached him at the urinal and assaulted him, while his mother waited outside.
The attacker was then seen running out of the bathroom with his pants around his ankles. He is believed to be aged anywhere between 40-60 years of age and was wearing a hooded jumper.
The boy told his mother what happened who then went to alert the cinema staff.
And there you have it. The reason no-one will ever stop me from taking my sons into the bathroom with me. I would much rather make a few women feel uncomfortable to see some little boys in there with them rather than send my sons into a dangerous situation. I believe the same goes for fathers and their daughters. Sexual predators are women too. Dads should be able to take their daughters into the mens toilets with them if a family room or a disabled toilet is not available. You can not undo an attack once it's happened but you can take measures to try and prevent it before it does.