Mum Takes 'Epic' Revenge After Husband Complains She Didn't Cut up His Sandwiches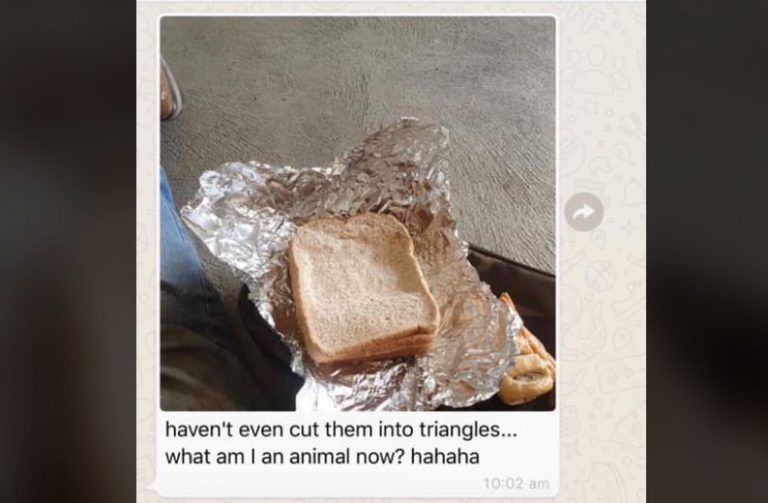 Mum Takes 'Epic' Revenge After Husband Complains She Didn't Cut up His Sandwiches
You've got to have a good sense of humour to be a wife and mum sometimes, and a woman named Loz Archer has a terrific one. When her husband jokingly complained that she didn't cut up his sandwich in his lunchbox, her idea for revenge was certainly best served cold.
Mum Loz was busy trying to get her two-year-old son fed in the morning while also making her husband's lunch before he headed out for work. Mornings can be mental enough at the best of times, but after multi-tasking, as all mums do, she packed her husband Steve's lunchbox and off he went to work.
When she headed out for a walk with her mum and young son, she bumped into her husband's boss who said her other half 'isn't happy with you' and had been complaining at work that she hadn't cut his sandwiches in half.
Her husband then sent her a photo of his lunch and joked: "Haven't even cut them into triangles? What am I an animal now?"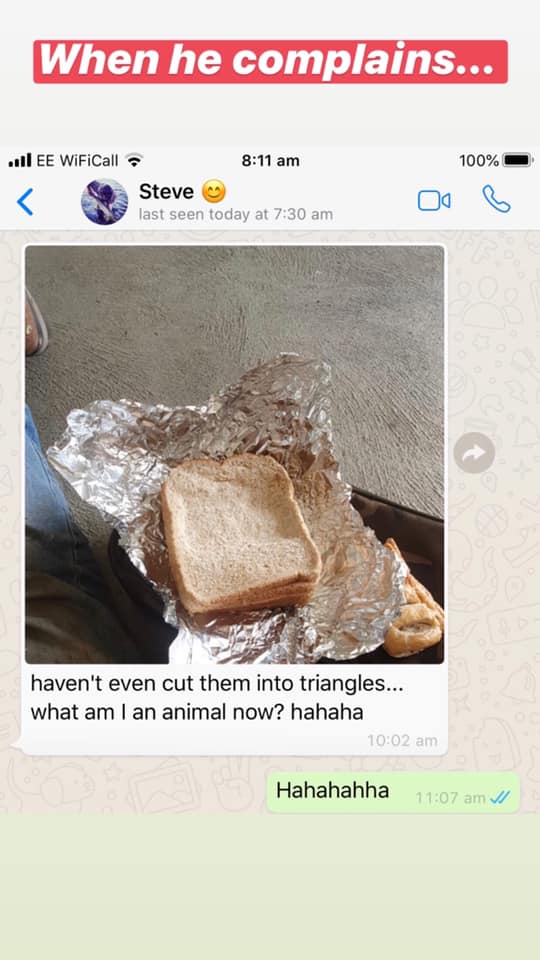 This was around the time that Loz came up with her awesome idea for revenge.
She decided to cut her husband's next sandwich into a penis shape, complete with cheesy pube-covered balls.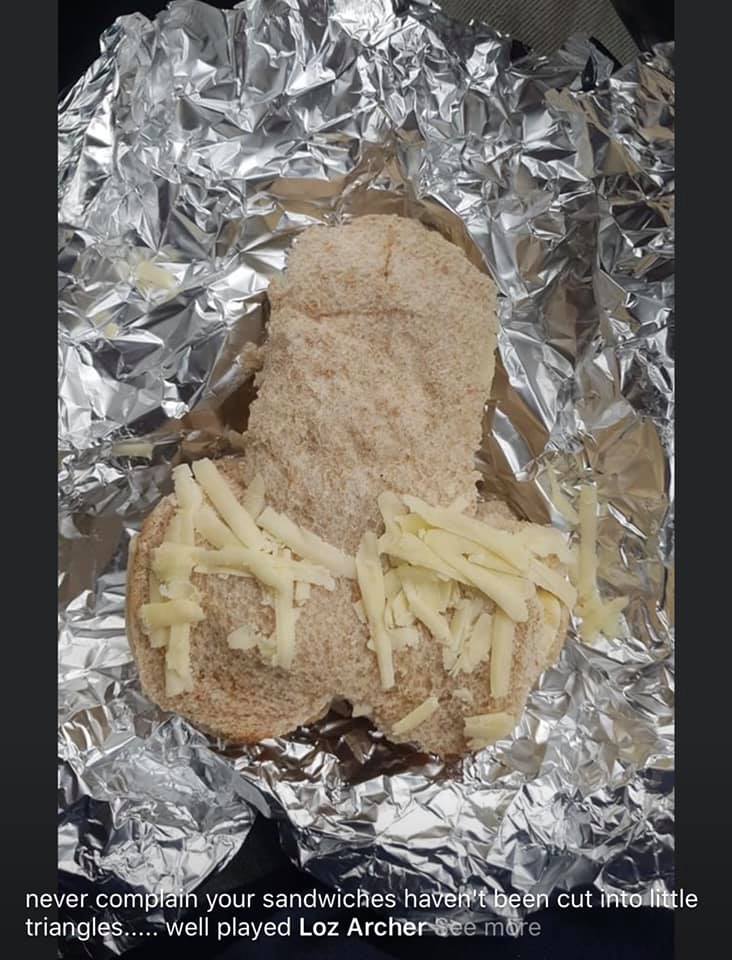 Well played, indeed!
After Steve had discovered the phallus-shaped snack, he sent his wife a message simply reading: "Epic."
Loz said: "He thought it was hilarious but said I'd cut so much of the sandwich away to make the piece of art that he was still starving for the rest of the day.
"He sent a picture to all his mates, who then messaged me calling me a legend. He also posted it to his Facebook saying 'well played' – so I thought I was the bee's knees that day.
"He definitely won't complain again."
Steve messaged me yesterday complaining I hadn't cut his sandwiches (in jest) so I made sure I cut them for today … ??

Posted by Loz Archer on Wednesday, 3 June 2020
Source: Facebook/Loz Archer