Bride Doesn't Want Friend In Her Wedding Party Because Of Her Enormous Breasts!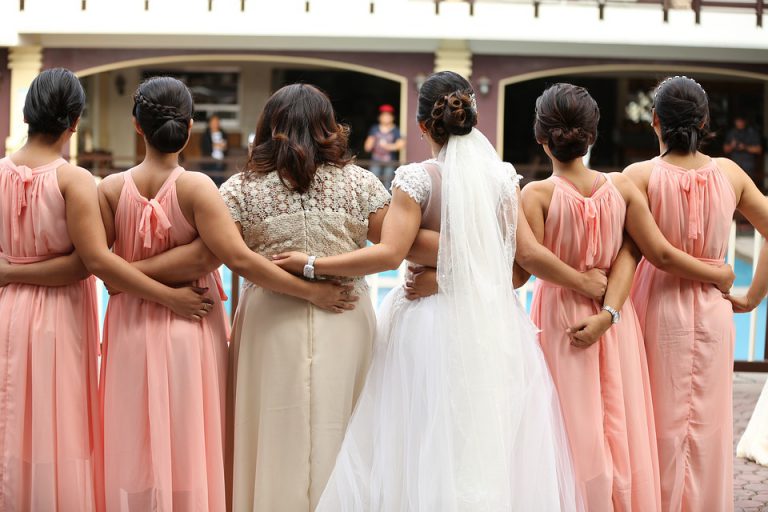 Bride Doesn't Want Friend In Her Wedding Party Because Of Her Enormous Breasts!
We've all heard of the phenomenon called Bridezilla-itis which sees a perfectly normal woman overcome with irrational thoughts and actions while planning her dream wedding. You can usually spot a bridezilla as she's the one yelling at the cake decorator for adding 100 not 120 icing roses to her 2 metre cake. Or she may be the one in rollers who's berating her make up artist for daring to add illuminator to her cheeks when she specifically asked it to ONLY be added to her brow bone! Geeez!
One bride-to-be had a relatively less dramatic outburst when it came to choosing her bridal party with a decision that left a close friend deeply hurt. The unnamed woman came under fire while writing on a Reddit page saying "she doesn't want her close friend to be in her wedding party because her BOOBS are too big." Apparently the massive breasts wouldn't suit the bridesmaid dresses she had already chosen.
The woman explained that the one she left out was in her circle of three best friends and they had known each other for many years.
"Therefore it stood out when I didn't include her in my group of bridesmaids," she admitted.
Friend's of the big-busted woman Erin, told the bride her feelings had been hurt and demanded she explain herself.
"She has MASSIVE breasts. Literally bigger than should be physiologically possible because she has a hormone disorder that caused her breasts to grow to an excessive degree," the bride-to-be said.
Reddit commenters said she was way out line for excluding a good friend due to a physical condition which is out of her control.
"You specifically didn't include someone in your wedding party for a medical problem they can't control," one person noted. "Trade out the issue at hand with 'needs a wheelchair' or 'has a prosthetic arm' and you'll see the clear issue."
Another said: "My ex was in a wheelchair for one of our closest friends weddings, and he was the best man.
The bride-to-be also explained that Erin should have considered breast reduction surgery years ago. "We (as in Erin's mom, doctor, Kristy, me, and just about everyone else important in Erin's life) have been encouraging her to get a breast reduction surgery for years now, but she just won't follow through with it because she's terrified of surgery."
"It stressed me out immensely, and I felt that it would be borderline impossible to find a resolution that wouldn't somehow embarrass and/or ostracise Erin," she explained. "And here's the other issue that might be flirting with 'Bridezilla' territory. Part of me has a fear that Erin's presence would be a distraction.
"When people think back on my wedding, I want them to think about how beautiful the venue was, or how nice the wedding party looked, or (dare I say) my fiance and I finally getting hitched! I don't want people to remember my wedding for the bridesmaid with the giant boobs."
The honest outpouring of advice saw the bride-to-be question her actions and admitting the error of her decision.
"Thanks for your thoughts. I posted this recognising that I was being at least a bit of an a**hole, but I failed to fully comprehend the depth of my a**holery, and more importantly how this seemingly insignificant bit of shallow exclusivity could hurt my friend on a deep level," she wrote.
"This is so not worth losing a friend over, and I want to thank many of you for helping me to rediscover some perspective that I lost in the midst of planning for my wedding. I plan to sit down with Erin, apologise, and do what I can to fix the situation. Either way, I really am grateful, and DEEPLY humbled, by this response."
A very positive outcome after all- that is if Erin still wants to be bridesmaid after initially being excluded!
Images: Pixabay