Bride Sends out Wedding Dress Code Based on Her Guests' Weight Then Loses Her Mind When It Goes Viral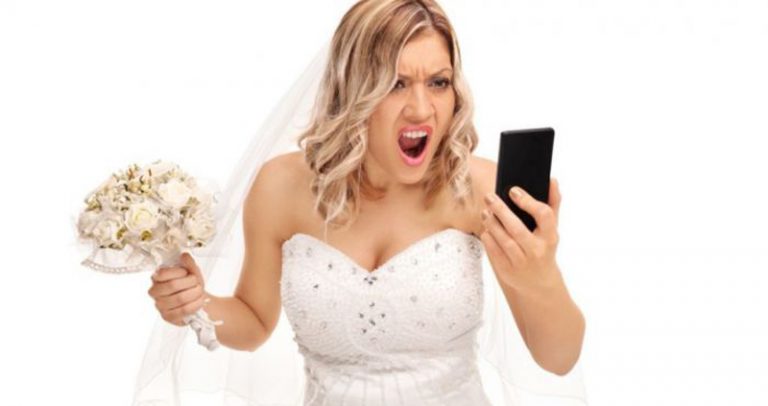 Bride Sends out Wedding Dress Code Based on Her Guests' Weight Then Loses Her Mind When It Goes Viral
If 2016 was the year of all of our beloved celebrities dying and 2017 was the year of the fidget spinner, 2018 was definitely the year of the bridezilla.
Yet another social media post has been leaked to Reddit demonstrating the crazy, self-important, over-indulged demands of a soon-to-be bride. And this one is a doozy.
Not only is the bride demanding her guests fork out cash for a dance costume, but she has sorted the dress code by her guest's weight, allowing her slimmer friends and family to wear Louboutins and velvet while her heftier guests must wear all black or camoflage!
Plus, this batshit dance routine is just part of the expense her guests have to foot — they need to purchase formal attire worth at least $1000 that they are expected to change into later as well!
Here is the screengrab as posted to Reddit's amazing sub r/ChoosingBeggars:
Huh.
What sort of dance routine did she have in mind with people running about kicking their feet in shades of green, orange, purple and "true red, not blood orange or some bullshit"? And let's not forget that burberry scarves and glow sticks are involved also.
Why put the bigger ladies and gents in all black and camo? Why does that matter?
Now comes the fun bit.
The bride got wind that someone had screenied her carefully planned insanity after it went viral, and decided to amp up the pants-on-head craziness with a new post full of threats and another party invitation!
Fun times.
We will keep you updated if we ever see leaked videos of this batshit dance routine on a beach in Hawaii next year. Although something tells me that few will bother to participate in this bride's shenanigans anymore.
Source: Reddit/Choosing Beggars