Bride-To-Be Writes Hilariously Sad eBay Ad to Sell Her Engagement Ring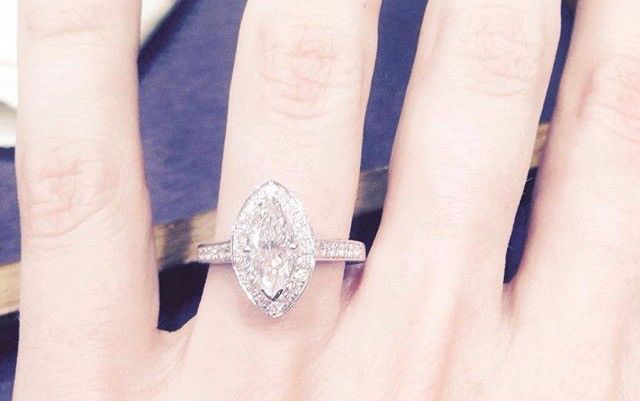 Bride-To-Be Writes Hilariously Sad eBay Ad to Sell Her Engagement Ring
An unfortunate bride-to-be in the UK has found the funny side of her broken engagement in an eBay ad for her beautiful engagement ring.
Manchester-based eBay user laurwhitehurs_0 has uploaded images of a stunning 1.35ct white gold marquise cut diamond engagement ring complete with the story of why she must sell it.
"So, you know when you're engaged to be married and then suddenly your fiance starts spending a little too much time with his friend, Brad?
"And you're like, 'Hey, it's okay, Brad's a great guy. He's pretty buff and he's a laugh and his fashion sense is amazing.'
"So then your fiance starts not coming home at night because he and Brad had a 'wild one' and he comes back walking a little bit like John Wayne at 4pm the next day and you think 'Wow! It must have been a wild one since he can't walk straight anymore. They must have had a lot of good, clean fun together.'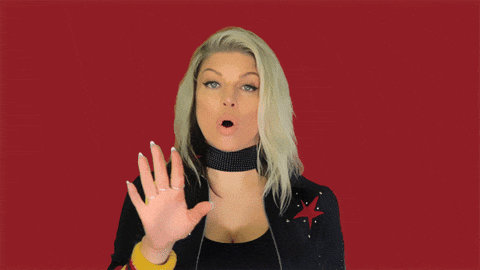 "And you buy a house and a dog together because that's what adults do and you skint yourself into ruin but that's what you do when you're in love, right?
"But then, whilst unpacking, you find a pair of bright pink stilettos in a size 11 and a long blonde wig and a dress in size Large and a pair of white stockings, all of which definitely are not yours but have been worn and you think, 'Okay, well it could be for Halloween', but it's March?
"And then your fiance stops wanting to have sex with you despite the fact you have a great rack and an ass that Kim K would insure for £8million by mistaking it for her own and you're wondering what is wrong with you and why has he shaved his balls tonight if not to spend the night with you?
"In answer to all these questions, here I am.
"Single, living with my ex fiance because we're both too skint to move out with a rock the size of Gibraltar on my finger wondering, 'How many other men have I turned?' whilst sharing a tub of ice cream with my dog and screaming 'WHY' at the ceiling. "The ring is beautiful. I mean, Brad probably picked it as he has great taste. But it just reminds me of my failure to grow a penis so I'd like to sell it so I can start my life again. I still have the receipt and the box, as if subconsciously I knew I'd be in my pajamas alone in the middle of the afternoon on a Friday writing this tale on eBay. I'm looking for money so I can finish renovating this house so I can either sell the house and move on or be bought out by Brad so they can live happily together.
"It's an 18ct White gold Marquise cut diamond, 4 claw with round brilliant diamond halo and diamond shoulders – basically, lots of sexy little diamonds. 1.35ct diamond total weight. Can be resized, as if was for me, but it's a Size J at the moment. J for JOKES I ALMOST MARRIED SOMEONE WHO BLATANTLY LOVES THE D, AND THAT'S OKAY IF THAT'S WHAT HE WANTS TO DO, TO EACH HIS OWN, BUT IT'S NOT WHAT I'M ABOUT AS I'M ONLY 27 AND I'D LOVE TO HAVE SEX AGAIN AT SOME POINT.
"Hit me up with questions. Happy to take questions like, 'What the hell were you thinking?', 'what's Brad's number' and 'can we interview you for the Sun and pay you for your story?' But all questions related to buying the ring will be answered first. I accept bank transfer too, because Mama's gotta eat.
"Oh and I will appreciate all innuendos related to the fact it's a ring that I'm selling and Brad probably had a go with my ex fiances ring etc etc."
The unfortunate bride-to-be included some images with her ebay listing. This one shows the engagement ring nestled amongst her ex-fiance's floral frock and blonde wig.
And this one features their depressed dog.
Currently sitting at  £4,500.00 (just over $7,600 AUD) with one bid, this lady's auction has about a day and a half left on it if you wanted to bid. But she may not post to Australia, so our hopes of one-day owning an exquisite engagement ring selected by the seller's fiance's boyfriend may not come to fruition, much like her marriage.
Although with a sense of humour and an attitude like the one she has, we're sure she'll recover just fine.
Source: eBay and Giphy