Channel 7 & 9 Come Head to Head: Schapelle Corby vs INXS Never Tear Us Apart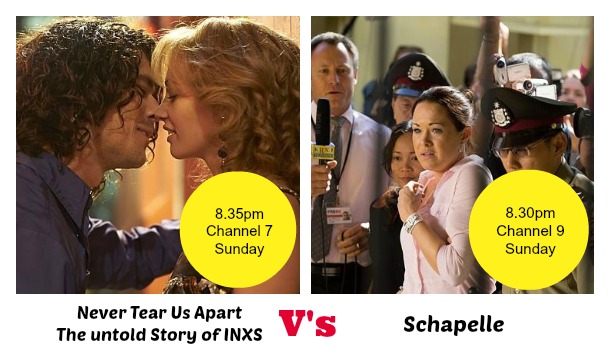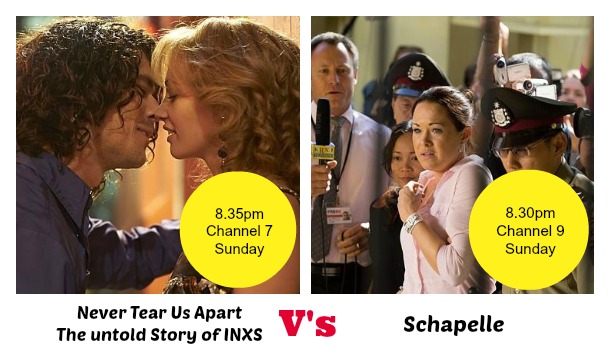 It's always the same isn't it? You'll go weeks unimpressed with the television offerings, and then, BAM! You are spoilt for choice. Television dramas, it seems, are just like buses in that they all come at once.
Channel 7 and Channel 9 Go Head to Head: Schapelle Corby v's INXS Never Tear Us Apart
The Australian public face a dilemma of the viewing variety this Sunday evening after Channel 9 changed the scheduled time of it's long-awaited telemovie 'Schappelle' to clash with Channel 7's screening of 'Never Tear Us Apart: The Untold Story of INXS.'
In a brief statement, Nine simply said: "due to the current events unfolding in Bali, Schapelle will move to this Sunday, February 9 at 8.30pm on Nine."
After the excessive hype and shroud of secrecy that has surrounded when Schapelle would go to air, one cannot help but question whether such a move will be to Channel 9's advantage, when pitted against a story about Aussie rock legend Michael Hutchence, and his rise to fame with the band INXS. Hmmm? There is bound to be a struggle to control the remote on many couches around the country.
According to News.com.au Media analyst Steve Allen shares this view:
INXS is a great story that people still feel some attachment to. They want to see how they got so big and how it all came undone. (Nine's) Schapelle won't rate as well because the story has been told too often and it's not terribly romantic. There will be people who don't think she did it, but the people who think she did won't bother watching.
What will you be tuning into on Sunday evening?