Which Bed is Best For Your Child?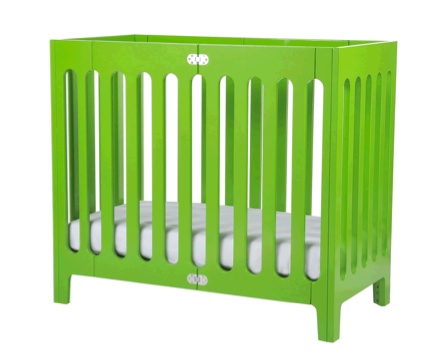 Which bed is best for your child?
It's essential for children to get a sufficient amount of quality sleep to grow and learn at their best. Having the right bed is an important part of good sleep at every stage of development and selecting the right one is important.
At BedsOnline, the large range of children's beds makes finding the right one easy, in part because you can shop from home, 24/7. BedsOnline even lets you sort selections from its product ranges according to bed style and the amount of money you want to spend. Free home delivery is available on some purchases, while there's a next-day delivery option if you're in a hurry.
Shopping for kids is always convenient for busy parents, but right now it's better than ever, thanks to the BedsOnline Back to School sale. They're offering up to 60 per cent off their already low, regular prices. While you browse, if you have a question about a bed's construction or suitability for a particular age, just phone the friendly BedsOnline consultants for help, 1300 112 337.
Meanwhile, you can use this guide to finding the perfect bed for your child. Approximate ages are recommended only, for each style:
Cots for babies and toddlers
The high quality cots from BedsOnline are constructed from solid timber. Safety and functionality is paramount in each design, which include non-toxic finishes.
Their traditional cots have easy drop-down sides and are on caster-wheels for extra convenience. BedsOnline also stocks three space-saving, compact cots for use in cozy spaces. These clever designs include the foldable Piccalo, in fresh white, soft grey, spring green and cappuccino. It comes with a range of stylish matching accessories for the nursery. The fashionable Sienna Baby Bed has rounded corners to cocoon your baby and is economical because it extends to accommodate your child up to the age of five. The light and portable Bamboo Cradle is a snug 'pod' for infants, made from bamboo and pine with breathable mesh fabric sides for ventilation.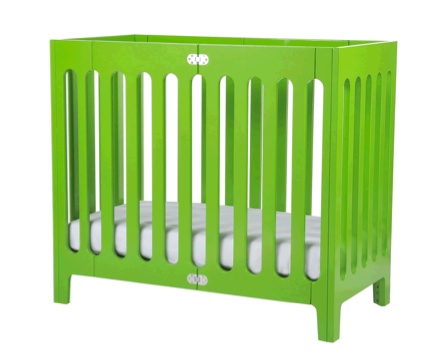 The fashionable Piccalo, shown in 'spring green' sleeps your baby in contemporary style
The Junior Bed
For children aged 18 months to three years, it's a good idea to use a low-set bed scaled for their safety when moving from a cot to a bed. Toddlers sometimes enjoy the reassurance of having a partial 'rail' at their bedside at this time. The Riley Junior Bed is one of many available that are ideal for making the cot-to-bed transition because it's fitted with half-length side rails to reduce the likelihood of your child rolling out of bed while moving around during sleep. You can match this lovely bed to your home décor by choosing between a white, oak or chocolate finish.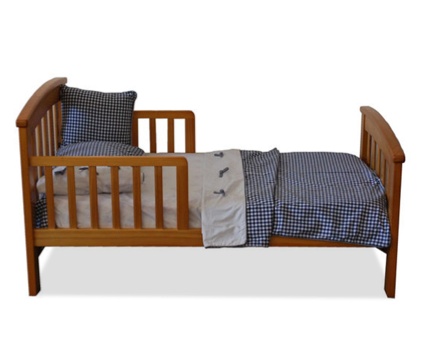 The sturdy Riley Junior Bed transitions your child from cot to bed in safety
Single and king single beds
BedsOnline stocks several contemporary single and king single bed frames, in a variety of styles and finishes. As a first bed for children from 18 months to three years of age, or older children up to teenagers, singles and king singles come in traditional, farmhouse, sleigh bed and ensemble designs. The oversized dimensions of king single beds are perfect for growing 'tweens' and teenagers. Some styles include a stowaway trundle bed, while others have handy under-bed storage for keeping toys or linen neat and tidy. The clever Sass Underbed range has one storage drawer under the single and two with the king single. For many other bed styles in these sizes, it's easy to add a trundle and be ready to host overnight guests any time.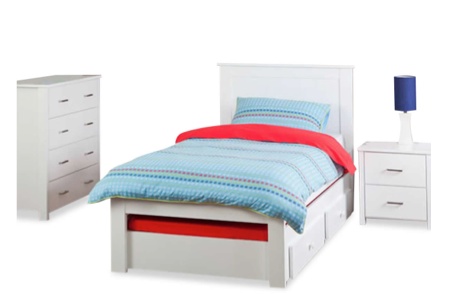 Generous underbed drawers help keep busy kids' rooms tidy
Novelty kids' beds are not just for fun
With their fun designs and bright colours, novelty beds are a treat tailor-made for your boys and girls. Fun beds can help encourage a toddler out of their cot and into their first 'big bed'. Little ones from about two years old will want to stay put in a bed that's designed as a fire engine, red – or pink – racing car, pink or khaki adventure jeep or a royal princess carriage. Each BedsOnline novelty bed can be accessorised with equally cute matching furniture to celebrate a child's independence at any age, with a complete bedroom makeover to mark a new milestone.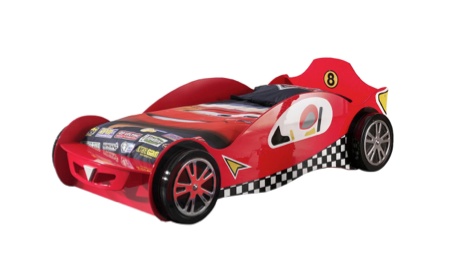 Your kids will zoom into bed when it's a classic red X-Speed Racing Car
Bunk beds, a classic favourite
If 'bags the top' sounds familiar, you know that a bunk bed is an enduring childhood favourite. They're part space-saver, part sleeping adventure and just perfect for compact bedrooms or when you want to maximise all available floorspace for play or study.
Today's bunk bed ranges offer the usual two beds, as well as smart bed-plus-storage or bed-plus-study combinations – all on half the usual bed footprint. Ideal for two siblings sharing a room, they're also a convenient spare bed at the ready for sleepovers. The latest 'generation' of bunks are high quality, sturdy designs compliant with all Australian Safety Standards, such as the all-important guard rails and fixed ladders. Head to the BedsOnline website to browse an array of designs among four basic styles:
• Classic single beds on two levels
• Single bed on top with a double below
• Dual purpose: single bed on top, desk and storage below
• Loft-style space-savers: single bed on top, cupboards, drawers, shelves and pull-out desk below
But wait, there's more. Novelty bunks make a kids' room even more fun, like the dreamy Cloudy Bunk Bed, the nautical Seaside, each with trundle beds and sleeping a total of three in comfort; the futuristic Celeste and the stately Luna Bunk Bed each come with generous under-bed drawers for tidy storage.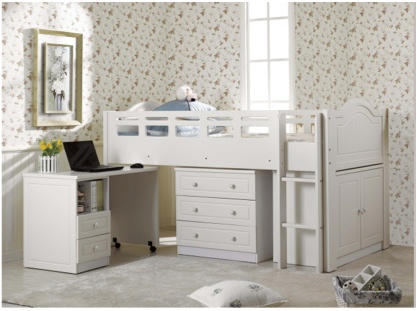 The Midi White Short Loft is a new-style compact bunk and smart storage solution
Kids' bed accessories and furniture
Once you have chosen your child's new bed, there's no need for a separate shopping trip to add the finishing touches. BedsOnline also supplies leading brand mattresses, pillows and bedding, linen and kids' bedroom accessories, such as baby change tables, matching bedside tables, dressers, wardrobes, tallboys and more. These can all be delivered to your door in one trip, saving you even more time and effort.
Make the most of the January sale, with 60 per cent off, and remember that BedsOnline already cuts out the middle-man by selling direct from the warehouse to the customer. This means many beds are priced below recommended retail every day. All BedsOnline products come with warranties and guarantees.
As well as online shopping, you can drop into a showroom seven days a week in Sydney at 503 Old South Head, Rose Bay or 267-269 Condamine Street, Manly Vale. In Melbourne they're at 2/450 Princes Highway, Noble Park.
Remember, for personal assistance while you're browsing online, expert advice is always just a phone call away, on 1300 112 337.